The Loop
5 things to talk about with your buddies on the course this weekend
From sports to TV to politics (OK, so mostly the first two), we offer five hot topics that are sure to liven up your round of golf:
1. Clayton Kershaw: The ace of the Los Angeles Dodgers threw as perfect of a game (No hits, no walks, 15 strikeouts!!!) as anyone has ever pitched. Did you see some of the curveballs he was throwing? Those things had more break than a Donald Ross green. But because Kershaw's shortstop, Hanley Ramirez, wasn't perfect, Kershaw doesn't get credit for throwing Major League Baseball's 24th perfect game, settling instead for its 284th no-hitter. And you thought golf had some questionable scoring rulings.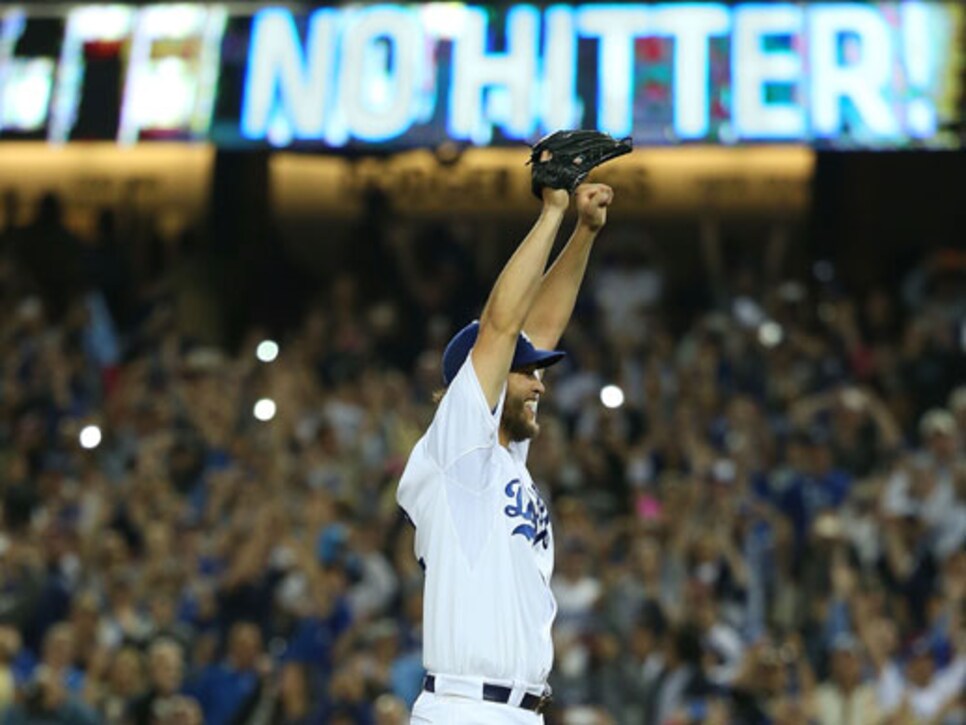 2. San Antonio Spurs: We mentioned the offensive clinic they put on against the Oklahoma City Thunder earlier in the playoffs, but that was nothing compared to what we saw in the NBA Finals against the Miami Heat. Good lord, that was a beatdown. That was Martin Kaymer-esque domination. It's hard not to be happy for Gregg Popovich and his gang for their incredible display of team basketball. And now everyone can go back to writing them off for the fourth (fifth? sixth?) year in a row because they are too old. Not us. Until Tim Duncan walks/wheels away from the game, the Spurs should be considered favorites.
3. LeBron James: The King dropped to a peasant-like 2-3 in NBA Finals and as we mentioned, this one wasn't even close. However, it's tough to blame LeBron, who averaged 28 points, eight rebounds, four assists and two steals on 57 percent shooting in the series. Now the attention has shifted to where he'll take his talents next season. James, as well as Dwyane Wade and Chris Bosh, could all opt out of their contracts, or play another season together in Miami. So enjoy the next few weeks of imagining/talking about LeBron coming to your team! (PSSST: Don't get too excited. With 30 teams, odds are it won't happen.)
4. "Game of Thrones": I've never watched more than five minutes of one episode of the popular HBO series, but I have to mention it since people won't shut up about it. Chances are, you or someone you play golf with this weekend watches it and he/she will want to discuss the Season 4 finale. If that person hasn't watched it, make sure to tell him/her that. . . (Googles "Game of Thrones" Season 4 finale plot) . . . holy crap this show sounds confusing! Never mind. I won't spoil it for you.
5. Lucy Li: In case you didn't know, there is an ELEVEN-YEAR-OLD playing in the U.S. Women's Open at Pinehurst. And she made 10 pars and two birdies in the first round. In her post-round interview, Li ate ice cream. In her pre-tournament press conference, she said she can hit a 5-iron 170 yards. Oh yeah, she's 5-foot-2 and weighs less than 100 pounds. Should we all just give up golf now?