The Loop
5 things to talk about with your buddies on the course this weekend
From sports to TV to politics (OK, so mostly the first two), we offer five hot topics that are sure to liven up your round of golf:
1. Cleveland Cavaliers: Remember when many cautioned this team and all its new pieces would get off to a slow start, referencing the Miami Heat's 9-8 record to begin its first season with LeBron? Well, apparently, everyone has quickly forgotten to take that approach after the Cavs' 1-3 record has everyone in full panic mode. Point guard Kyrie Irving taking 36 shots without handing out an assist (again, he's the team's point guard) is a bit alarming. So is the fact LeBron and Kyrie reportedly got a little heated in the locker room. But it's way too early to start worrying about this team. They might play 100 more games this season.
2. Cleveland Browns: More surprising than the Cavs' rocky start is how well the city's football team is playing. A total embarrassment for most of the past two decades, the Browns moved to 6-3 after a blowout of the in-state rival Cincinnati Bengals on Thursday Night Football. With seven regular season games remaining, the six wins is already more than the team has had in any of the past six seasons. Imagine if star wide receiver Josh Gordon hadn't been suspended? Imagine if the team hadn't picked Johnny Manziel (not that you shouldn't check out his Golf Digest cover story!) in the first round? In any event, all this Cleveland talk has us thinking about the two greatest YouTube videos ever made: "Hastily Made Cleveland Tourism Video" and "Hastily Made Cleveland Tourism Video: 2nd Attempt." Enjoy. Unless you're from Cleveland.
3. Midterm elections: As expected, the Republicans took control of the Senate adding to their majority in the House of Representatives. What does it all mean? Having Congress work with President Barack Obama isn't going to get any easier. Just a friendly reminder to the ladies and gentlemen representing our interests in Washington D.C.: Like we've seen in Cleveland this past week, someone has to be the point guard and share the ball if things are going to get any better.
4. "Interstellar": I like Christopher Nolan movies. I LOVE Matthew McConaughey. So why am I not super stoked about this blockbuster coming out this weekend? Outer space. Sorry, I just can't get into it. But that's not going to stop millions of people from going to the movie theaters this weekend. Let me know what you think and I might reconsider my stance. I mean, it is Matthew McConaughey, after all. . .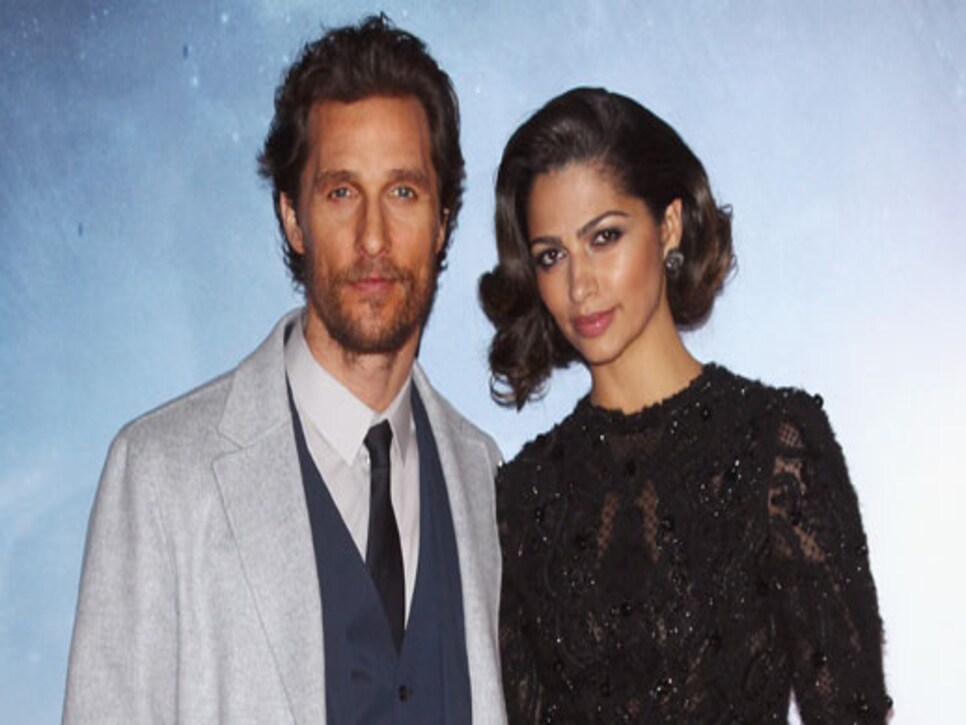 5. "Eaten Alive": Another thing I don't plan on watching. Have you heard about this Discovery Channel special? About the guy who is going to let a huge anaconda snake EAT him?! Apparently, the guy, conservationist/lunatic Paul Rosolie, emerges from the snake's belly alive. Still, I can't, um, stomach it.