The Loop
5 things to talk about with your buddies on the course this weekend
From sports to TV to politics (OK, so mostly the first two), we offer five hot topics that are sure to liven up your round of golf:
1. The NFL: It's back! And it doesn't look like much has changed. After drubbing Peyton Manning and the Denver Broncos 43-8 in the Super Bowl, the Seattle Seahawks crushed the Green Bay Packers in the NFL season's opener Thursday. But don't give up hope for your own team just yet. Plus, there's fantasy football and, most importantly, the NFL Network's RedZone channel hosted by the great Scott Hanson. Ahh, the sweet, sweet RedZone channel. Definitely talk about that. Then get it if for some reason you don't have it already. It will change your life.
2. Leaked celeb nudes: In case you missed it, someone hacked a bunch of nude photos of various celebrities like Jennifer Lawrence and Kate Upton and released them on the Internet. In case you missed it. Riiiiiight. Like you didn't Google this within five seconds of hearing about it. Anyway, as long as they're out there, they may as well be discussed. Let's just be thankful there weren't any illicit Champions Tour pictures posted.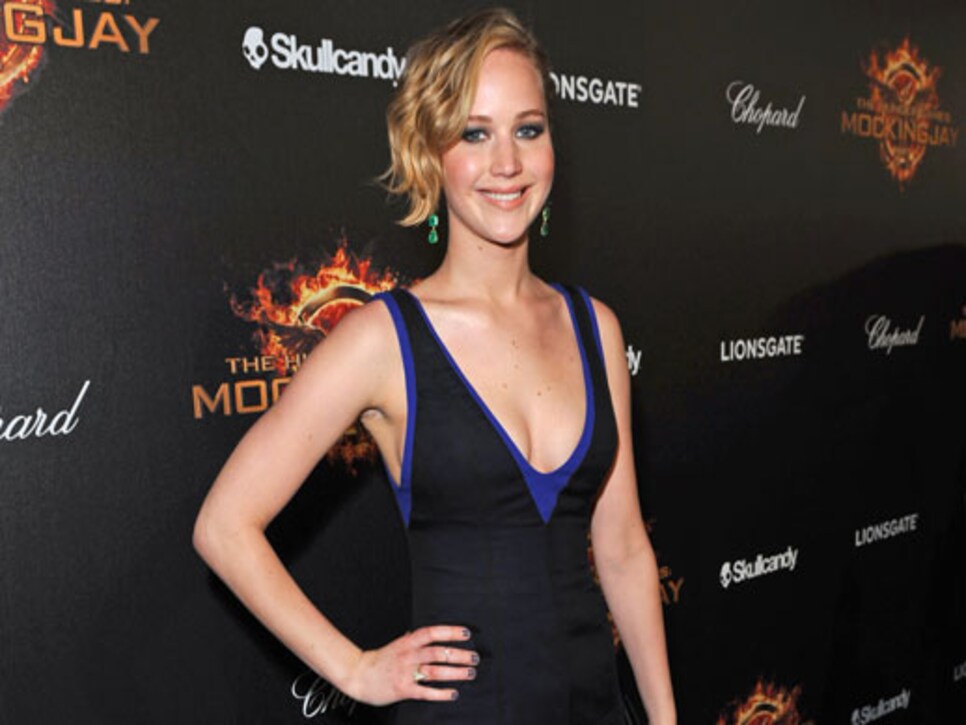 3. The U.S. Open: Well, we almost had an upset. With Rafael Nadal sidelined with an injured wrist, a men's final of Novak Djokovic and Roger Federer was pretty much a lock. Enter Gael Monfils. The 28-year-old Frenchman/showman electrified the New York fans and had two match points against Federer in a quarterfinal before blowing a two-set lead. Oh well, it was fun while it lasted. Federer and Djokovic are scheduled, sorry, will likely play each other for the title Monday at 5 p.m.
4. Rory McIlroy: We probably shouldn't be knocking tennis for its predictability when one man has been dominating golf the past two months. And in addition to watching McIlroy go low and hit it really far, this week, fans get to see him go low and hit it really, really far. With the mile-high altitude of Denver, tales of McIlroy's prodigious power have been rumbling through the Rockies all week. A range that can't hold him. 400-yard drives. A 370-yard 3-wood. These are things that shouldn't happen. Enjoy.
5. Joan Rivers: For the past year, my fiancee has made me watch the E! show "Fashion Police." Sounds awful, right? Wrong. The show was my first real experience watching Rivers in action and wow, was she funny. I'm not sure how she got away with some of the things she said, but she did, and I became -- dare I say -- a "Joan Ranger." After Rivers passed away Thursday, Louis C.K., arguably the best comedian today, said he "never saw someone attack a stage with so much energy. She was a controlled lightning bolt." Rivers had a remarkable career, and she will be missed. But again, I'll add that her greatest accomplishment has to be making a show called "Fashion Police" entertaining. RESPECT.