The Loop
5 things to talk about with your buddies on the course this weekend
From sports to TV to politics (OK, so mostly the first two), we offer five hot topics that are sure to liven up your round of golf:
1. Dustin Johnson: A couple weeks after contending on the weekend at the British Open, Johnson announced he's taking a leave of absence from pro golf. Johnson will miss the season's final major as well as the Ryder Cup. We hope he gets the help he needs and gets better quickly. Johnson is a fantastic talent to watch on the course. And yes, we don't mind seeing his fiancee at PGA Tour events either.
2. MLB trade deadline: The Yankees were among the most active, but let's talk about a couple teams that are actually title contenders. The Oakland A's and the Detroit Tigers were the two best teams in the American League before Thursday's deadline and now they're even better. Both added ace left-handed starters with the A's acquiring Jon Lester from the Boston Red Sox (a bold move by GM Billy Beane -- Moneyball! -- who traded cleanup hitter Yoenis Cespedes) and the Tigers snatching David Price from the Tampa Bay Rays. Oakland already had the second-best team ERA in the A.L. and Detroit now has the league's last three Cy Young winners. That should be a heck of an ALCS in October. Well, if you like low-scoring games.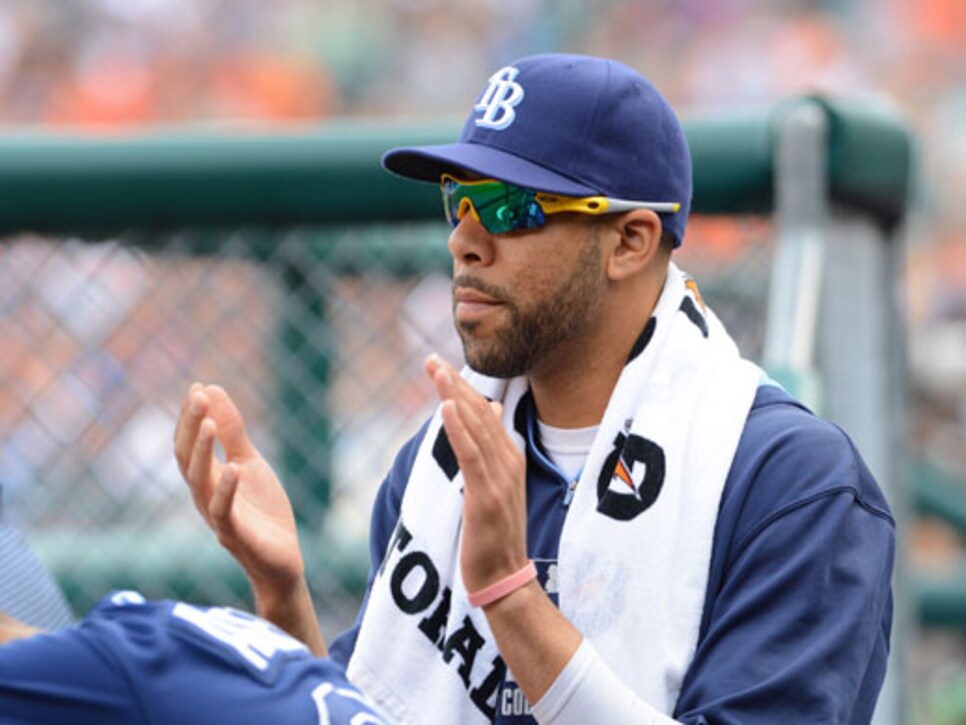 3. PGA Championship: OK, so we know DJ isn't winning, but there's so much else to discuss about next week's tournament at Valhalla. Can Rory McIlroy win again and officially take back the No. 1 ranking? Will the current No. 1, Adam Scott, win major No. 2? Is it finally time for Tiger Woods to get to major No. 15? How cruel is making players wear pants on a Kentucky golf course in August? Again, plenty to discuss.
4. The 2000 PGA Championship: You can't mention the PGA at Valhalla and not talk about the classic tournament staged there in 2000. You know, the time some guy named Bob May took on Tiger at the height of his powers and nearly won? Both men shot back-nine 31s that Sunday before Woods prevailed in large part due to a particularly memorable birdie putt (the run and point!) on the first extra hole. Hopefully, we're in store for another finish like that. We could use it after three majors in 2014 that have had all the Sunday drama of an episode of America's Funniest Home Videos.
5. The government: How bad are things between our country's main two political parties? Republicans are now suing Democratic President Barack Obama, and Speaker John Boehner is leading the charge. We're not taking sides. We're just disappointed their golf bond wasn't enough to overcome their differences off the course. Maybe they should play 36 next time?