The Loop
5 things to talk about on the course: "50 Shades Of Grey," NBA All-Star Game, and Tiger Woods
From sports to TV to politics (OK, so mostly the first two), we offer five hot topics that are sure to liven up your round of golf:
1. Famous people dying: Billy Casper. Dean Smith. Jerry Tarkanian. Bob Simon. David Carr. All in the last week. Kindly stop, universe.
2. Tiger Woods: The 14-time major champ isn't dead, but many think his golf career is. After a brutal 47 holes to start 2015 that included a bunch of stunningly bad chips/pitches, his highest score as a pro (82), and a third WD in his last eight starts, Woods' future has never seemed so murky -- and never more likely to induce an hour-long conversation discussing all the possible things that are wrong with him.
3. "Better Call Saul": On a more positive note, AMC's "Breaking Bad" spinoff got off to a record-breaking start in its debut. Bob Odenkirk is spectacular as lawyer James McGill (the show starts in the pre-Saul Goodman era) and is totally capable of carrying a show. Of course, I'm not expecting it to be as good as "Breaking Bad" -- I mean, other than "The Wire," what is? -- but there is some major potential here.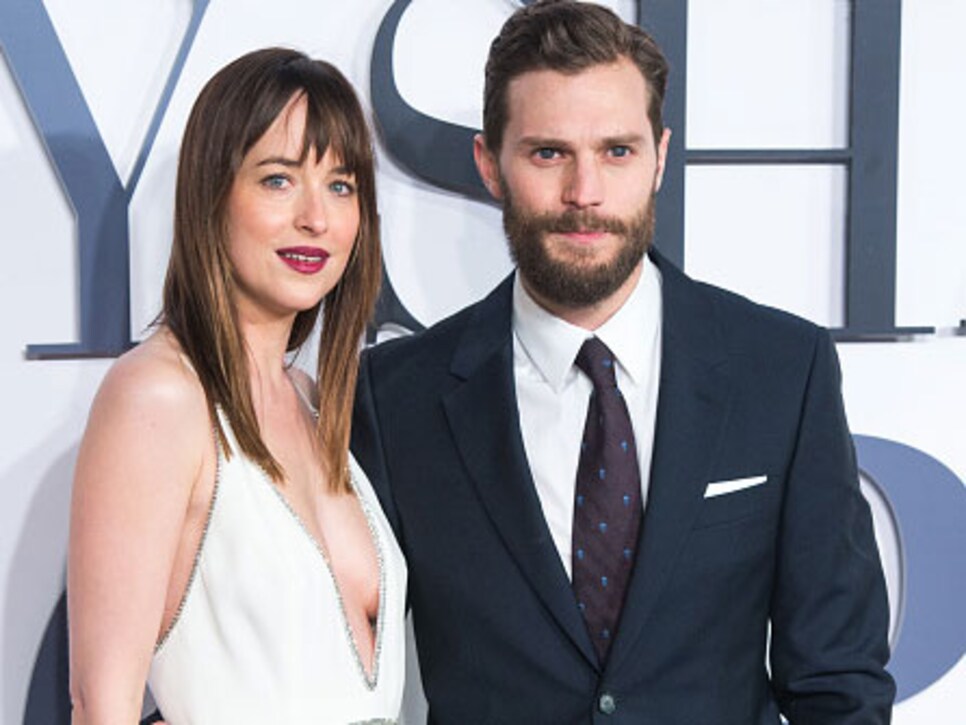 Tenuous golf connection: "50 Shades Of Grey" co-star Dakota Johnson is the daughter of Don Johnson, aka David Simms from "Tin Cup."
4. NBA All-Star Weekend: First off, there's no better All-Star game in sports than the NBA All-Star Game. It's like actually watching a video game. For 46 minutes, the best players in the world just pull off ridiculous dunks and shoot three-pointers before actually playing defense and running plays for the final two minutes. Speaking of dunking and shooting threes, there's also All-Star Saturday night, which features those two contests (Minnesota rookie Zach LaVine is getting a lot of hype in the dunk contest and the three-point contest is loaded). Unfortunately, those fun events always seem to coincide with Valentine's Day, but hey, that's why DVR was invented.
5. "50 Shades Of Grey": Finally, this week in "things I'll be forced to watch by my fiancee," we turn to this movie, which has to be the most highly-anticipated film ever. People absolutely lost their minds when just the trailer was released. I don't get it. Haven't erotic novels been around long before Fabio started posing for their covers? Why has this one captivated everyone so much? Regardless, if you're not at least aware of this movie coming to theaters this weekend and can't name its two co-stars (Dakota Johnson and Jamie Dornan, you're welcome), you run the risk of being ostracized by every female in your life.