The Loop
5 reasons to get excited about a Martin Kaymer victory this weekend
PINEHURST, N.C. -- Martin Kaymer's brilliant play the first two days at Pinehurst No. 2 has set up the possibility that the weekend at the U.S. Open could be pretty uneventful. But that doesn't mean you shouldn't watch (anything can happen). And that doesn't mean you can't get excited about the German winning (even in a rout). Here are five reasons to root for Kaymer:
1. This would be a legacy-building victory
We all know Kaymer is a great player, but is he on his way to being an all-time great? Consider that Tiger Woods and Adam Scott are the only other golfers to have won a major, a Players, a WGC event and been No. 1 in the world -- and neither of them also made the winning putt at a Ryder Cup (not that the Australian ever could, but you get the point). If Kaymer wins this week, he'll add a second major to his resume before turning 30. In 20 years, we could all look back on this event as the one that really sprung the German into golf immortality.
2. He's got a good comeback story
Kaymer won the 2010 PGA Championship and then ascended to No. 1 all by 26. Then he tinkered with his swing and disappeared from the ranks of golf's elite. Just this year he fell to 63rd in the world ranking, but his Players win has him back in the top 30 and he could vault back into the top 10 if he holds on at the U.S. Open.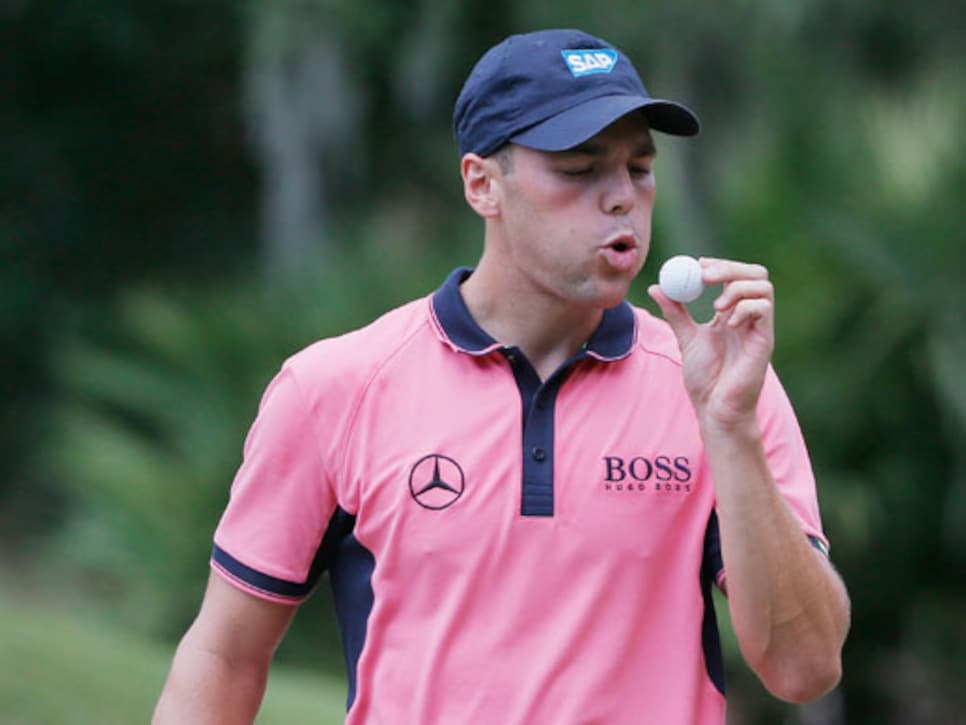 Through the years, Kaymer has earned the reputation of being one of the best dudes on the golf circuit. "Martin is a very popular guy. He goes about his business in a very quiet way and he's one of those nice guys and everyone has a nice word to say about him," European Ryder Cup captain Paul McGinley said after Kaymer's win at TPC Sawgrass. Nice guys can finish first. Kaymer proves it. He's also loyal. After his Players win, Kaymer was especially happy to prove critics of his coach wrong and that it wasn't his longtime instructor, Gunter Kessler, holding him back. "So now I can bring the trophy home and show him that we did well." How much does Kaymer trust Kessler? He practices with the coach's makeshift swing aid: a tennis ball hanging around his neck.
4. He's an honest, interesting quote
In his post-round press conference Thursday, Kaymer acknowledge he heard all the "crap" written about him during his slump. He also talked about the huge putt he made at Medinah and how much one moment can change an athlete's career. "If you think about it in the negative way and think about if I would have missed the putt, it could break an athlete. So I'm very happy I didn't think about it while I was standing over that putt." Kaymer will be thinking positively at Pinehurst this weekend. Why shouldn't he? The man just broke the 36-hole U.S. Open scoring record.
Remember this photo snapped by Stephanie Wei of Kaymer just chilling in the middle of the Jacksonville Airport the day after he won the Players?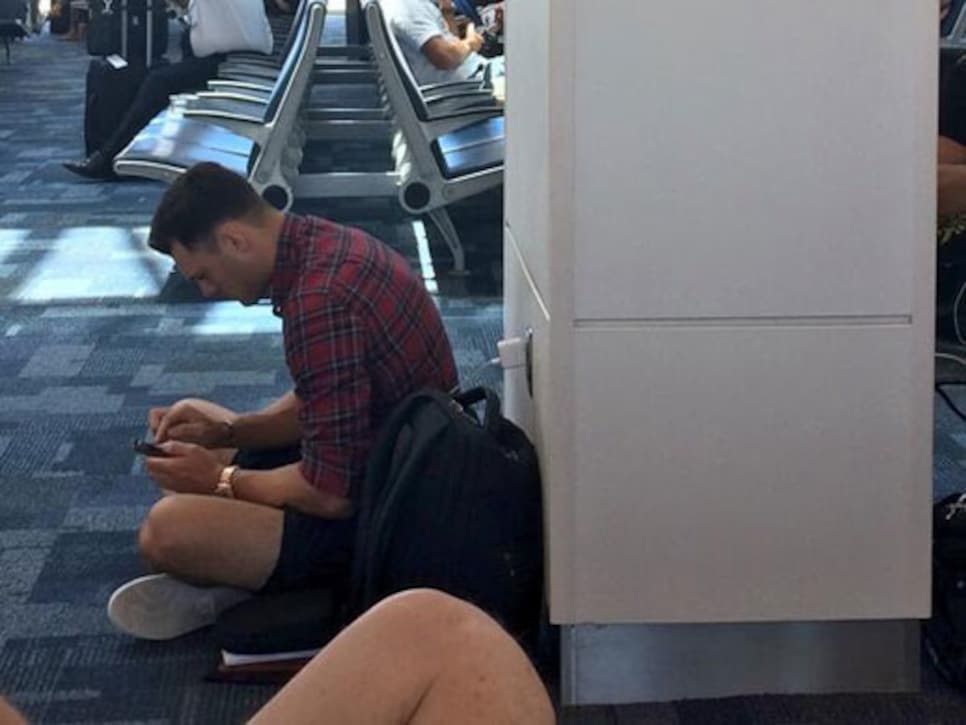 "He's very normal, a nice guy who likes the normal things in life and doesn't need all the extravaganza," German golf writer Frieder Pfeiffer told ESPN's Gene Wojciechowski. There's that "nice" word again ...
So there you have it. Kaymer is a great player with a good story. Oh yeah, and he's a really nice guy. How can you not root for him?!
If Kaymer keeps this up, don't think about it as if you're watching a dull runaway, but that you're potentially witnessing a big piece of golf history. Still, Martin, would it kill you to sprinkle in a few bogeys?