Instruction
5-Minute Clinic: Short-Game Secrets From Tiger's Coach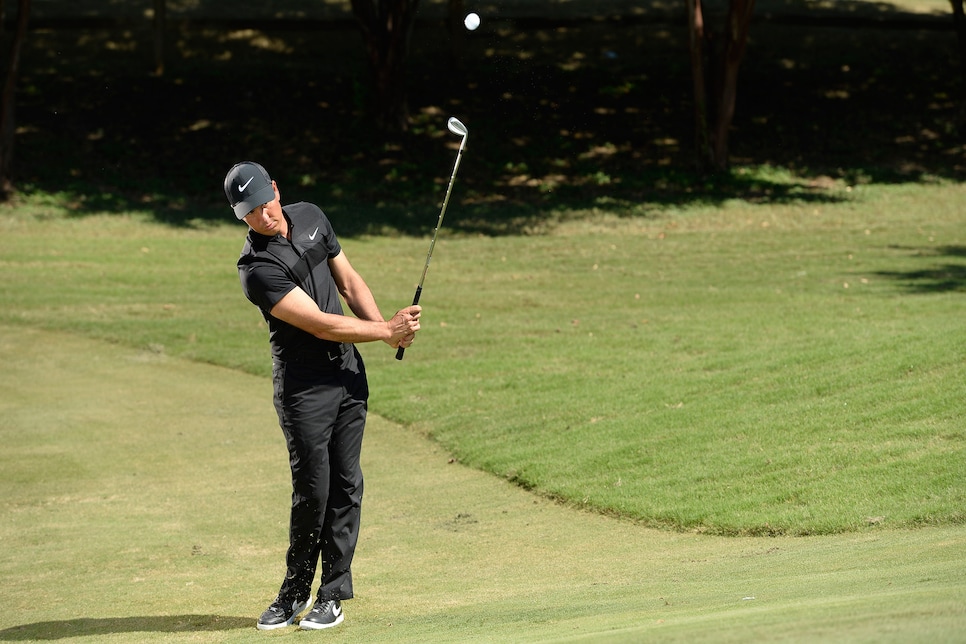 One of the coolest things about spending time around the best players in the world is learning the tricks they're generous enough to share. All these guys have a special shot or practice technique around the greens that helped them become successful.
A lot of times it's something that has been passed down through the years from pro to pro and has proved to work under pressure. The best thing about these tips is they can help you, too. Here are four of my favorite from the PGA Tour. To improve your short game like these pros, give them a try.
'Trevor's way to get the ball up quickly in a greenside bunker is to make a steeper, v-shape swing.'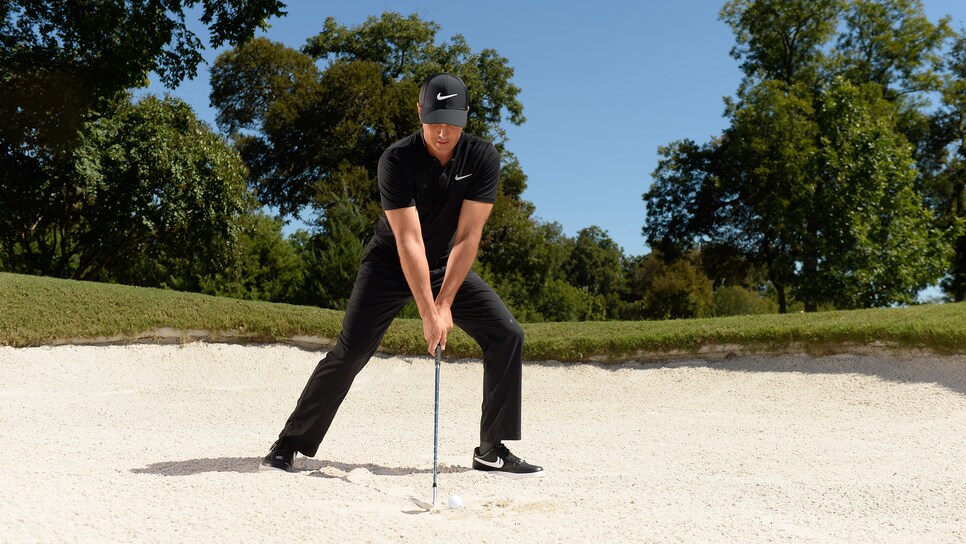 1.) IMMELMAN'S HIGH SAND SHOT
Create a sharp angle with your setup
Trevor Immelman showed me how a few adjustments can help clear a steep bunker lip or stop a ball quickly out of the sand. Use your setup to promote a more V-shape up-and-down swing. Take a wide stance and set your weight on your left leg so you feel it in the thigh (above). Keep your shoulders level and your hands low. Now swing with an aggressive, right-hand throwing motion, feeling like the back of the clubface slides just under the ball (below) and keeps moving.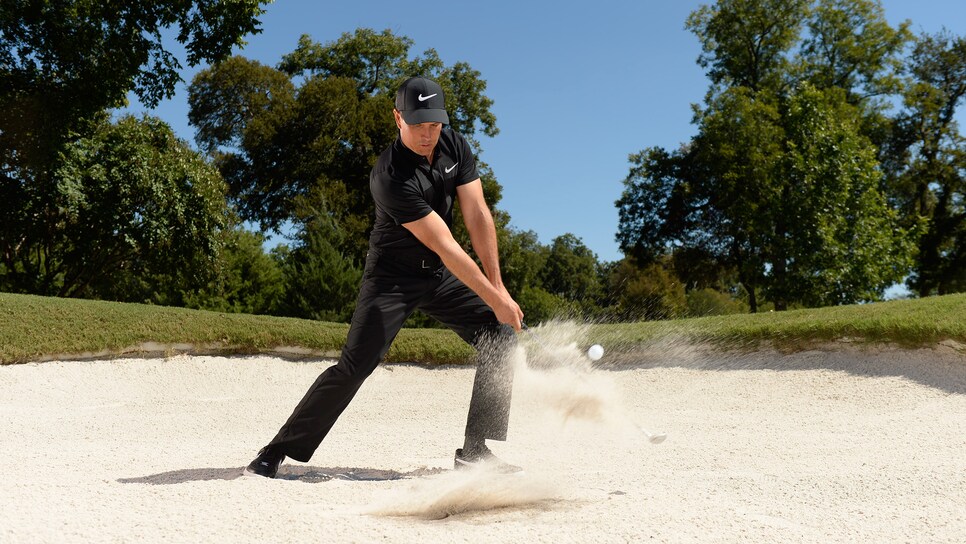 2.) RODGERS' LOB SHOT
Swing the handle around your body
Phil Rodgers is one of the best instructors in the world, but he used to be a tour pro—one who was known for his wedge skills. He taught me how to hit a simple and effective high pitch from a tight lie. Set up with the face open and your feet turned slightly toward the target. When you swing, keep your hand path tight to your body and the handle of the club at the same level throughout the swing. Your arm swing and hand action should hinge the club up so that the butt of the handle is near your left pocket when you're at your finish (below).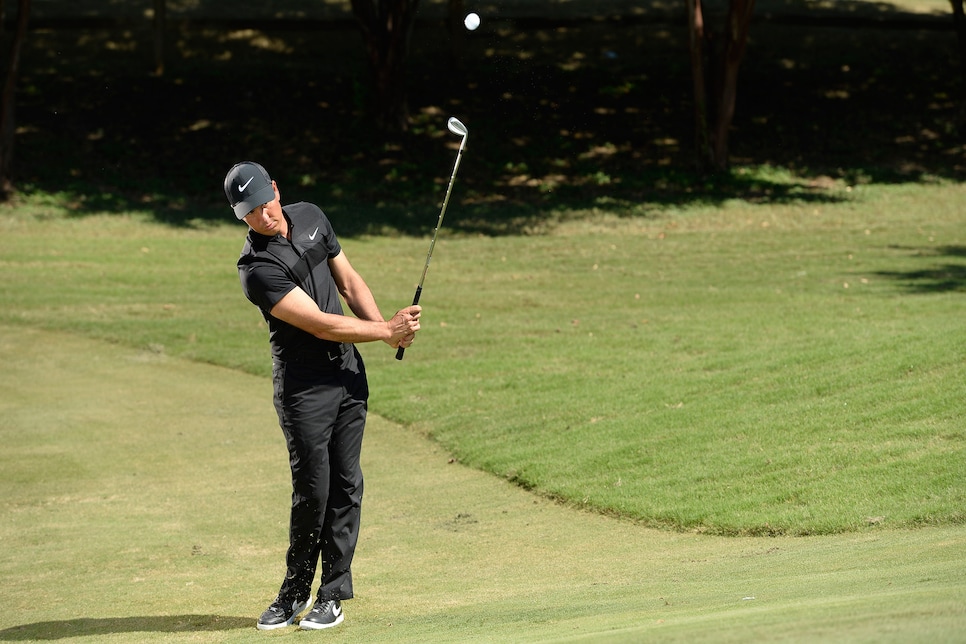 3.) FAXON'S SPEED-CONTROL DRILL
Make the first putt great
Brad Faxon is a great putter, and he says the way he judges good speed control is by watching a golfer's first putt of the day on the practice green. Anybody can drop three balls and get the third one close to the hole. It's how well you do on that first one that shows if you've got the touch you'll need when you play. There aren't any do-overs on the course. When you practice, start with a 40-footer with a decent amount of break. Judge yourself based on how well you weighed the speed. For the rest of your time on the practice putting green, concentrate on your first-putt distance control more than anything else.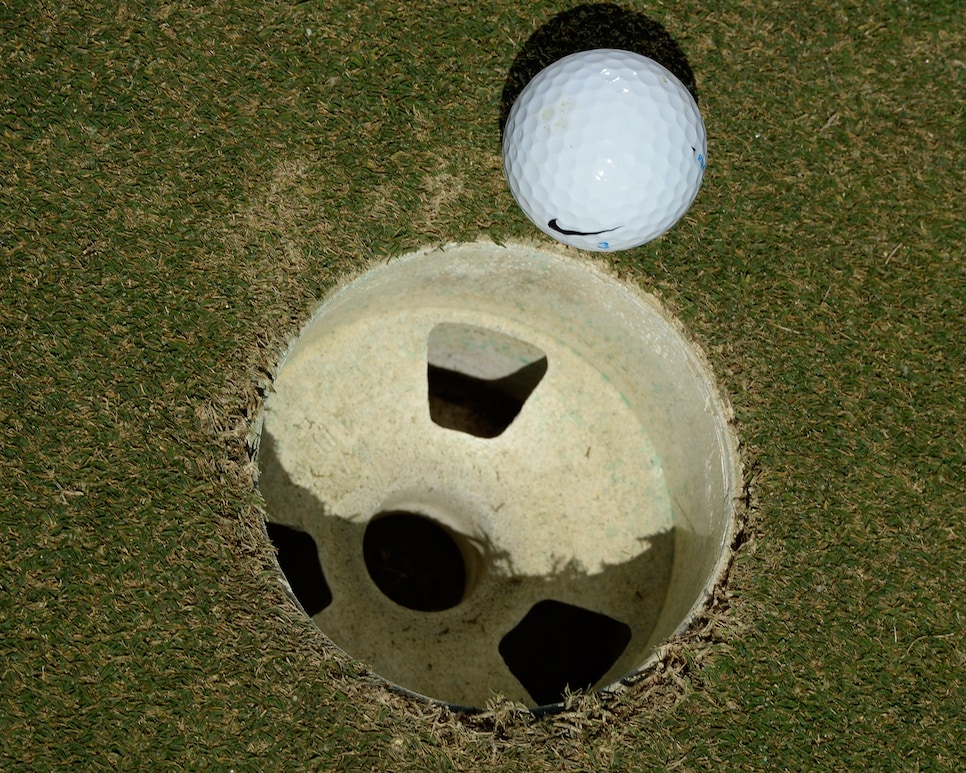 4.) LOVEMARK'S GREEN-READING TECHNIQUE
Feel the break in the dark
Everybody has picked what they thought was a no-doubt break on a putt only to watch the ball stay straight or turn in the opposite direction. It happens because your eyes can sometimes be fooled into a misread. To improve your ability to detect a putt's break, rely on what your feet and equilibrium are telling you—not just your eyes. Last year at the tour stop in New Orleans, Jamie Lovemark practiced at dusk using a glow stick to mark the cup. He read the greens with his feet and nearly won the tournament.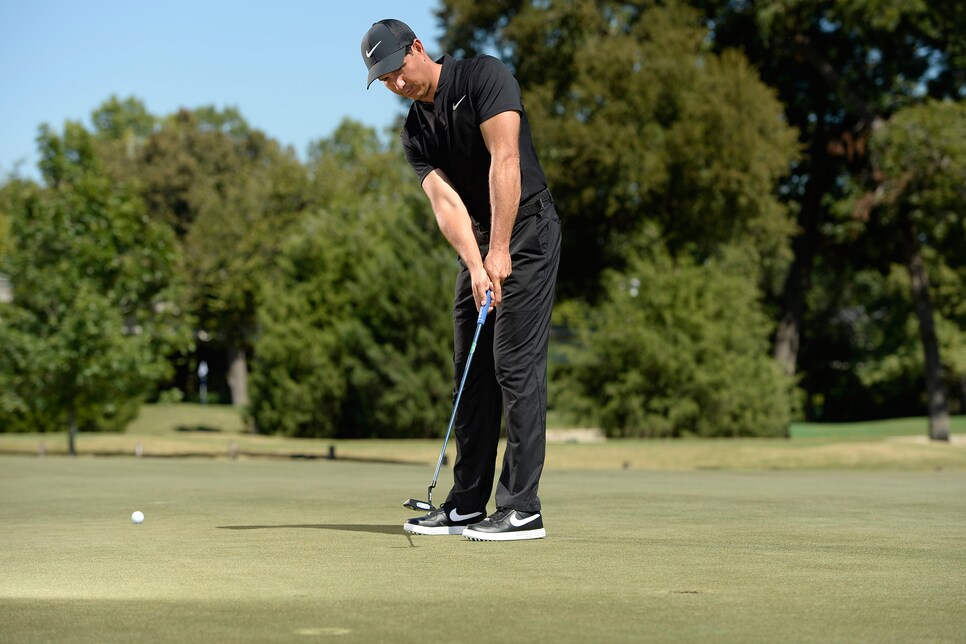 Golf Digest 50 Best Teacher Chris Como is at Dallas National Golf Club. He works with Tiger Woods and Jamie Lovemark.