Assuming you didn't come screeching into the parking lot five minutes before you're supposed to tee off, it's a good idea to make some swings and roll a few putts prior to your round. But rather than working your way through the bag hitting shots with all your clubs as you wait to go, I've developed a better pre-round routine for you. These five little tasks will put you in the right frame of mind and prepare your body so you can play your best. All you need are a few alignment rods and a handful of tees, and you can cycle through this warm-up in 15 minutes or less. Let's go through it together. —With Ron Kaspriske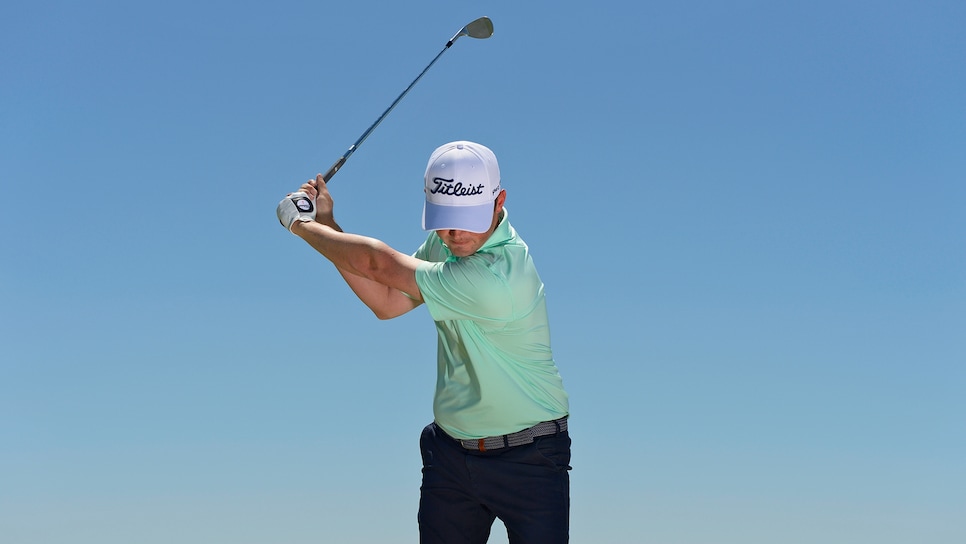 1.) DISTANCE CONTROL
Build yardage windows
Start the warm-up with short shots. Not only will that gradually get your body ready for the bigger swings, it'll activate your feel.
Grab your highest-lofted wedge and hit a few with a full swing (above) and a few with a half swing (below). Notice the difference in how far the ball goes. Now you've bookended your distances for one of your wedges.
Do this with all your short clubs to identify a yardage window for each. As long as you finish the swing, you'll know the club and swing you need to get pin-high from short range.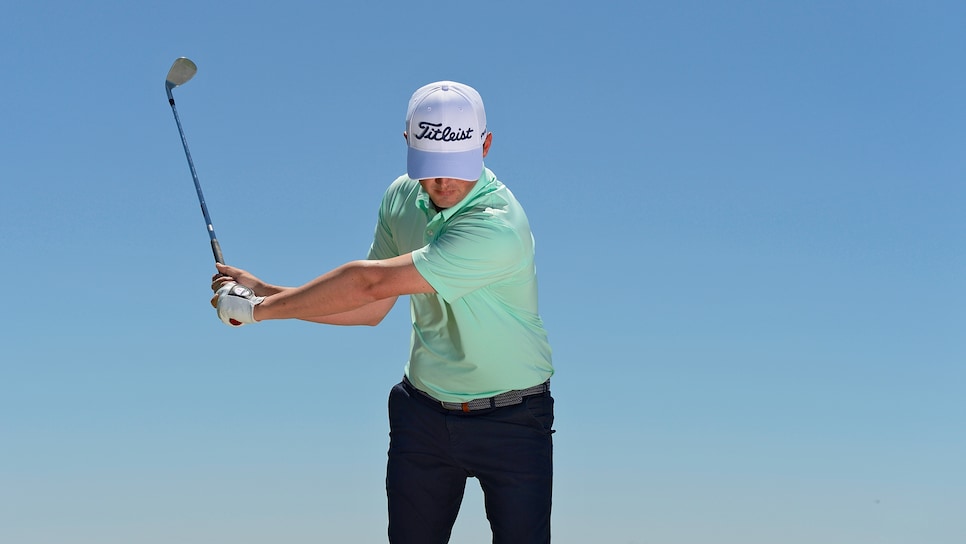 2.) PRECISION CHIPPING
Get it close a variety of ways
Chipping requires more precision than approach shots. You can dial in your touch before a round by playing a game called Leap Frog. Hit a chip from just off the green trying to land it past the fringe and with enough force to get to the hole. Then hit another a little farther onto the green, also getting it to the hole (below).
Repeat this process several times, and you'll find you need to vary trajectory and swing length to keep the game going. Changing clubs also helps.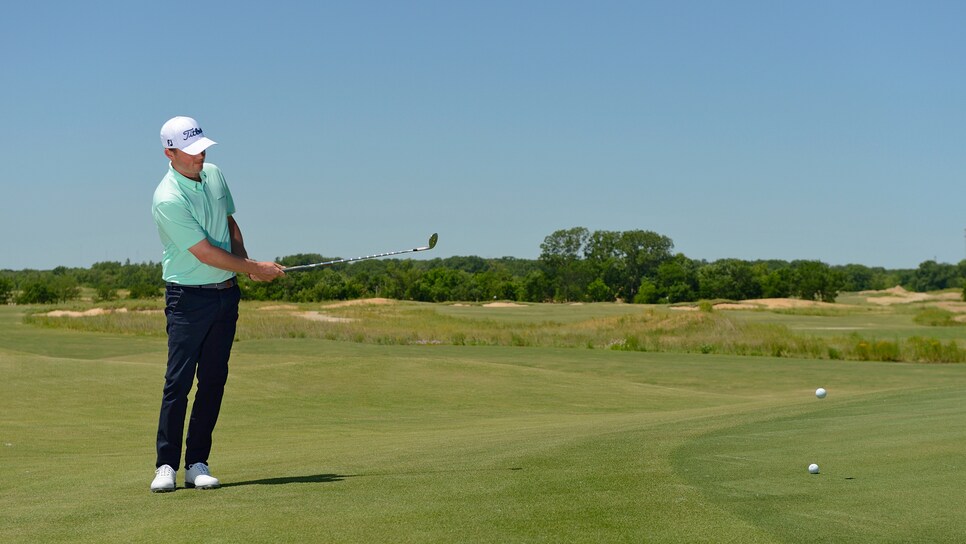 'Don't waste warm-up time trying to fix your swing. Go through a routine that will help you dial in your feel for the day.'
3.) DRIVING CONSISTENCY
Groove a tee shot du jour
Tee a ball and place an alignment rod on the ground in front of it on the target line. If your typical ball flight curves to the left, lay a second rod angled 20 or so degrees right of the target (below). If your ball curves right, angle the second rod 20 degrees left. Create goal posts with two more rods (the red and blue rods). I call this the Curve Cone.
Try to hit drives through the posts that curve toward the target without crossing the target line. Struggling? Adjust for any ball-flight tendency when you play.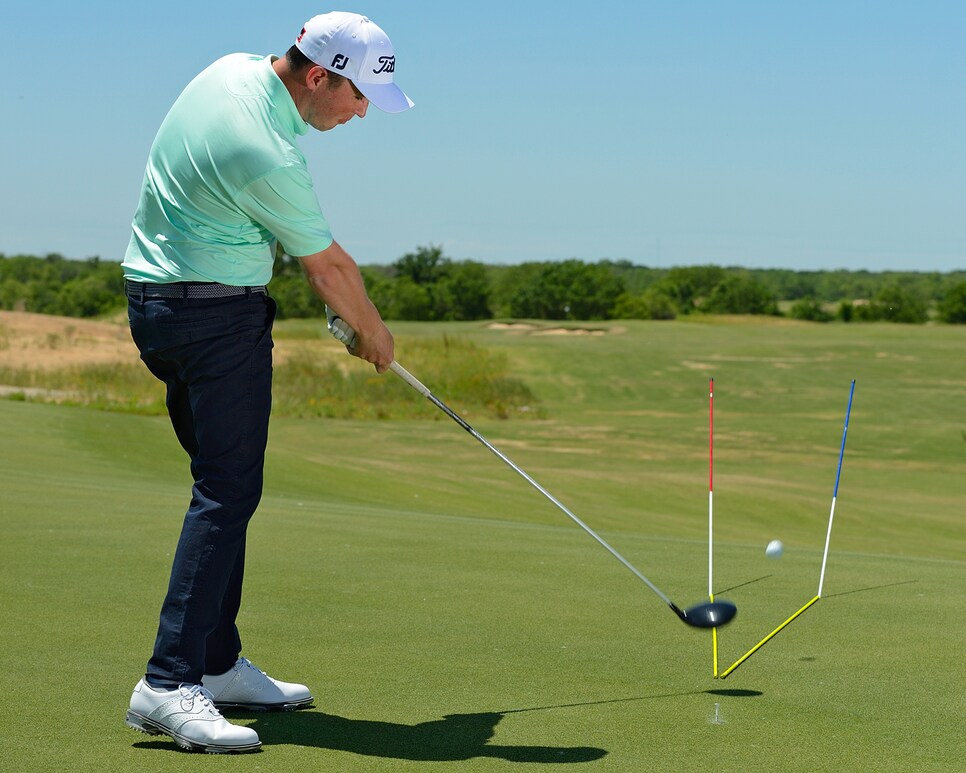 4.) CENTER-FACE CONTACT
Find the sweet spot with your irons
One element of ball-striking that's often overlooked is the ability to consistently hit shots in the center of the face—no matter the lie. To prep your iron play, place a ball on a low tee and push in several more tees around the back half of the ball's position (below). Hit several shots, with the clubhead starting behind one of the tees. Try to make center-face contact from each position.
This is a great way to improve your awareness of the clubface's position in the downswing. It will help you make great contact with the ball, regardless of lie.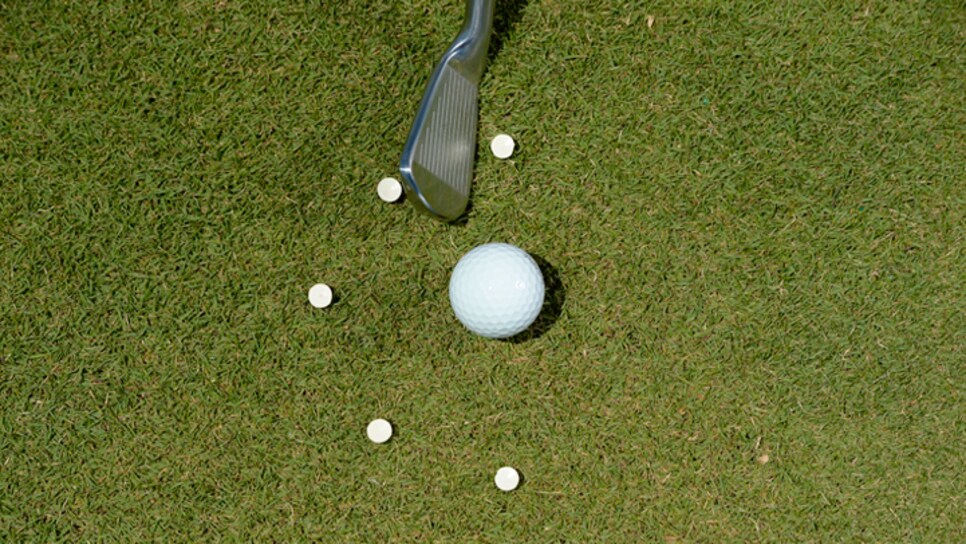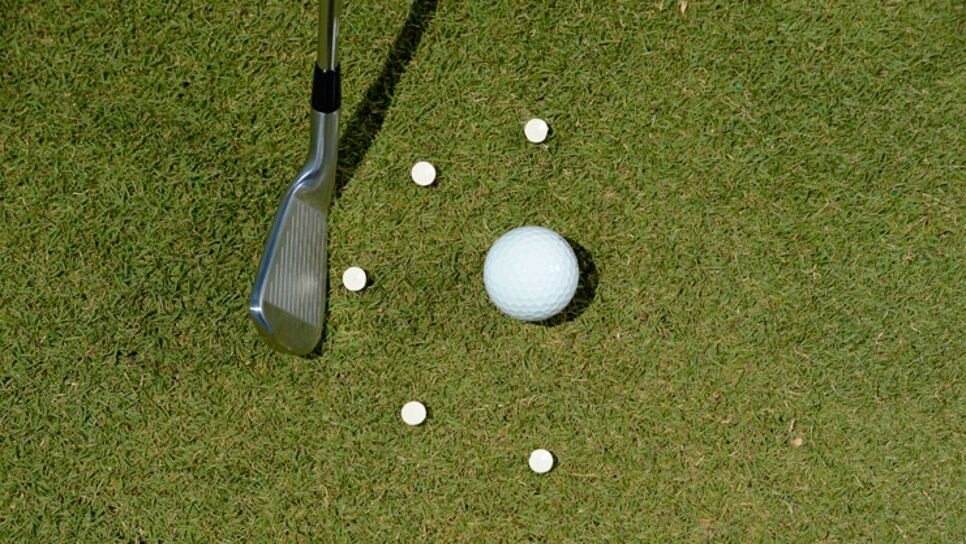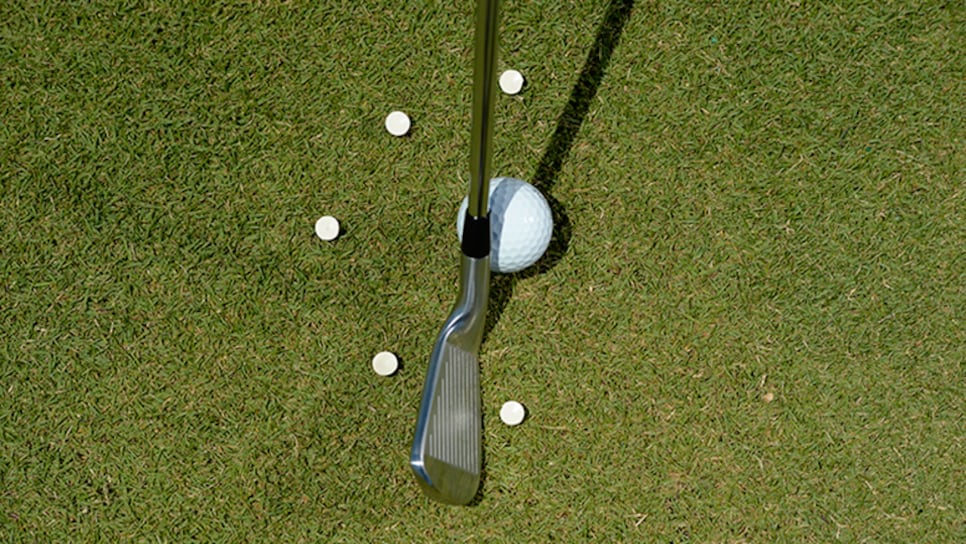 5.) THREE-PUTT AVOIDANCE
Practice with consequences
Make every stroke count on the practice green. A great way to do that is with my par-5 game. Set balls at distances of four feet, seven feet and 30 feet from a cup (below). Your goal is to hole all three balls in five strokes or less.
This drill gets you focused on making putts instead of mindlessly rapping them toward the hole. The two closer putts are in the range where you should be making more than you miss, and the long putt is one you can't afford to leave too far from the hole. The long one will help improve your feel for distance before you play.