The Loop
5 guys not in the field at the Players who are NOT having a good week
PONTE VEDRA BEACH, Fla. -- The weather has been great and so has the golf, but not everyone is having a dream week at the Players. Here are five guys who are struggling in particular:
1. This guy, who has to clean up the divots made by the players on No. 17. "You really work up a sweat doing this," he said.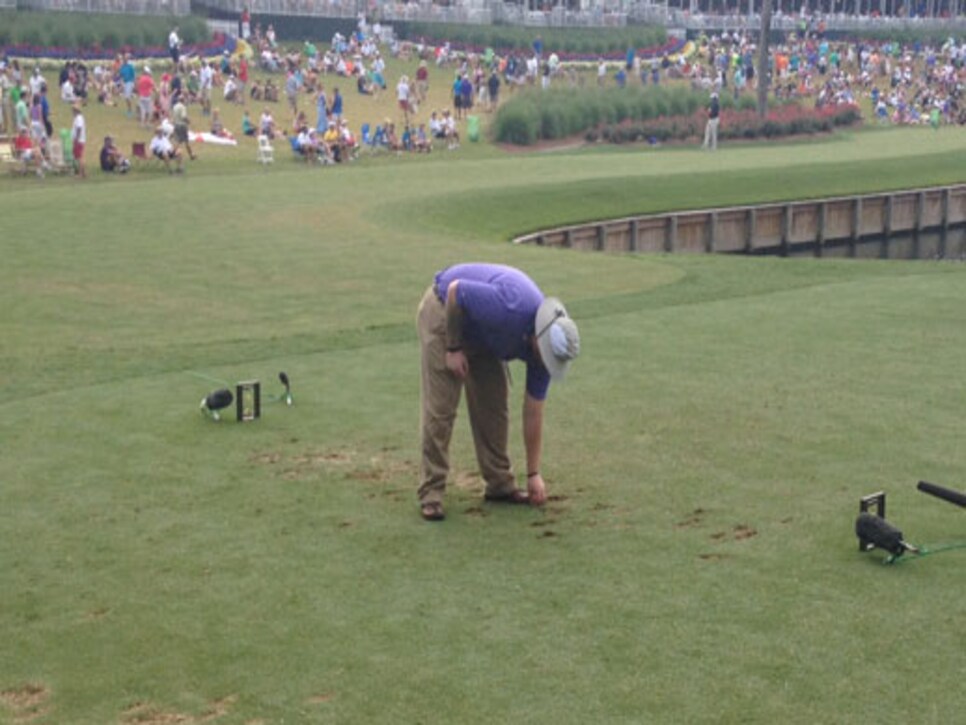 2. This kid, who really drew the short end of the stick with his assigned group.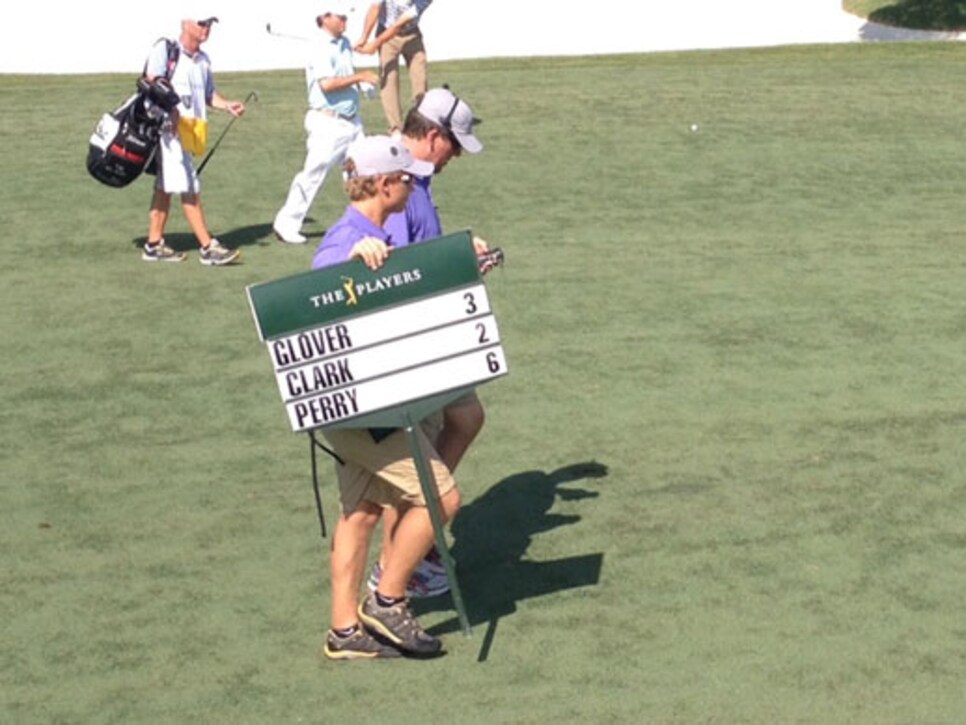 3. Vijay Singh, who lives right down the road from TPC Sawgrass, but didn't get into the field as a third alternate. Vijay, can we come to your house to watch this weekend?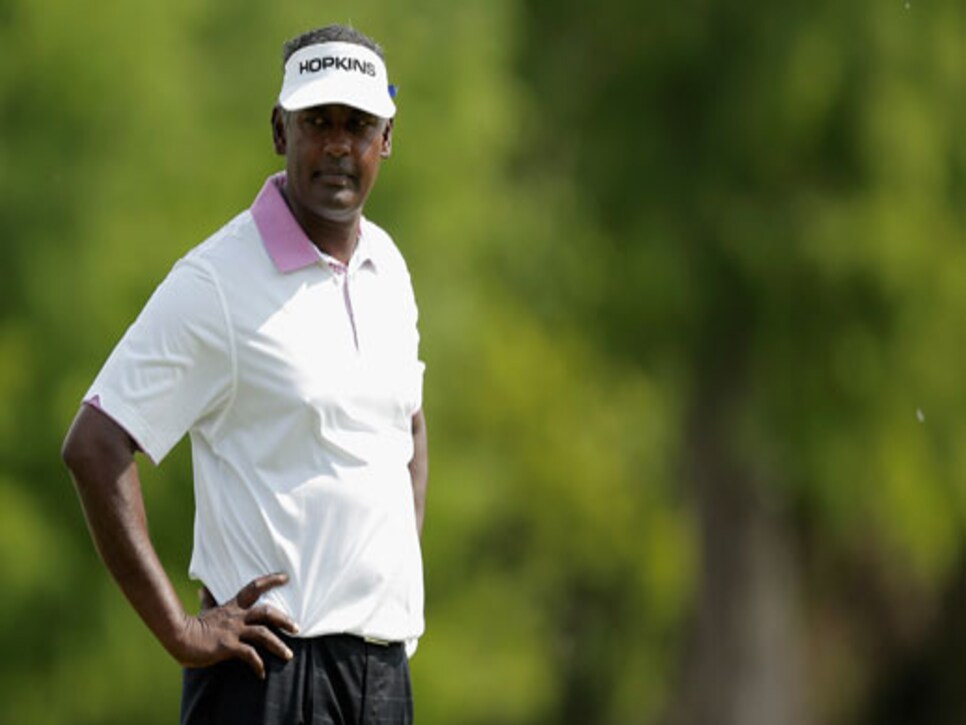 4. This turtle on No. 16, who just wanted to get some sun and be left alone.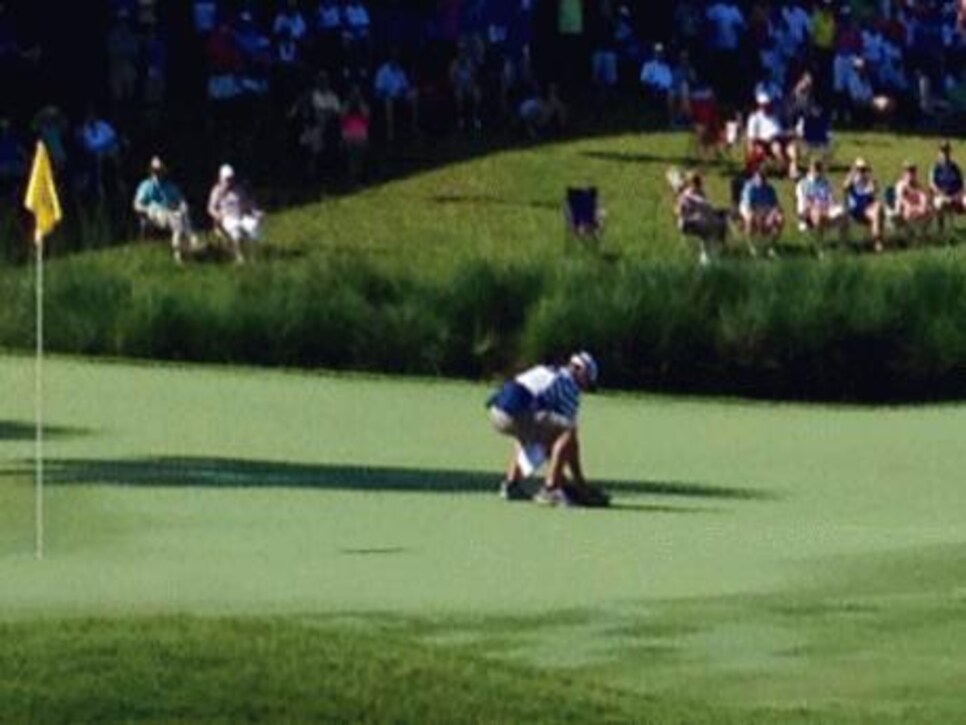 5. This lonely guy. See him way out there in the background standing on what looks to be a box in the middle of the water?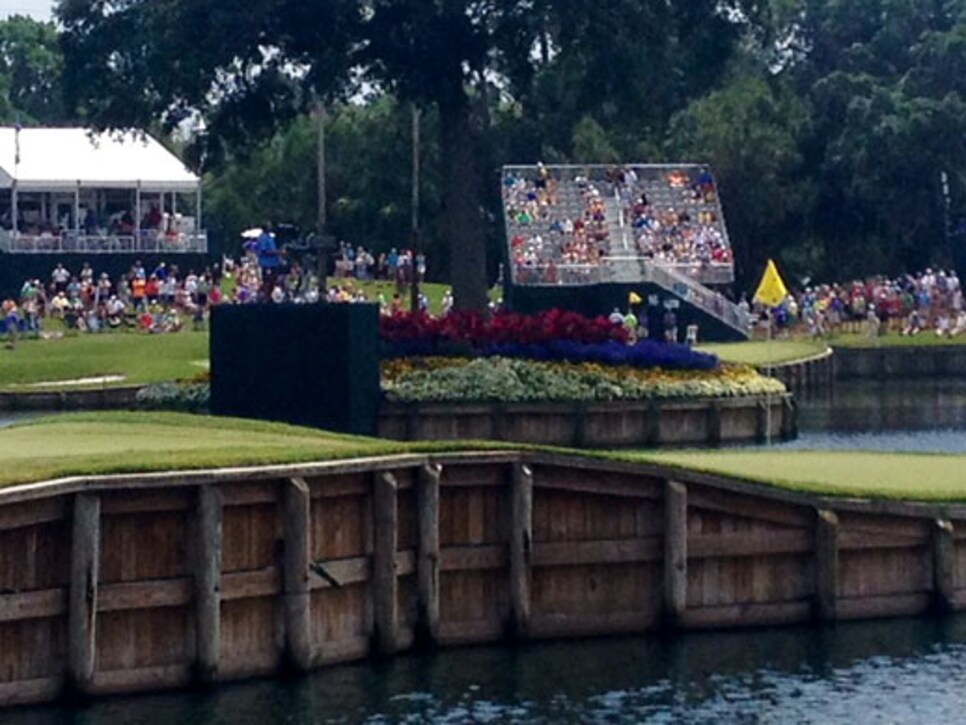 He takes a boat out to this camera stand to film the 17th hole and stays there for eight hours. It's a nice view, but there's no bathroom. Did we mention he's out there for eight hours?