The Loop
5 already overplayed story lines at the Ryder Cup that aren't going away
GLENEAGLES, Scotland -- There are plenty of story lines heading into this year's Ryder Cup, but some seem to be getting a lot more play than others. Here are five that have already lost our interest, but could get a lot more pub depending on what happens this week.
Tom Watson is the savior of the U.S. squad
Watson got the call from the pen to help turn the tide in the biennial matches with the U.S. having lost five of the past six. Why? Because he was the last U.S. captain to win on foreign soil and he won four of his five British Opens in Scotland. These are all impressive accomplishments, but other than garnering respect from his American players, they won't have much of an impact on what happens this year. Last time we checked, Watson isn't playing this week and Gleneagles isn't exactly Carnoustie. Which leads us to the next story line . . .
Gleneagles is an "Americanized" course
Narrow fairways? Check. Thick rough? Check. Slick greens? Check. Regular bunkers? Check. The PGA Centenary Course was even designed by American Jack Nicklaus. But so what if this modern course, which opened in 1993, isn't what we're used to thinking about when it comes to Scottish links courses? It's on a gorgeous piece of land, and both teams will have the same opportunity to win this week. There are some who feel Europe deserves to host this event at a course that gives its team more of an edge. Yeah, like Europe needs another advantage. It's won five of the last six Ryder Cups and all those victories came on "Americanized" courses, including two in America.
The Rory McIlroy-Graeme McDowell "rift" could bring Europe down
Just when it seemed like this story might be dying down, Phil Mickelson reignited it with his joke that the American players "don't litigate against each other." The playful jab was in reference to the lawsuit that involves McIlroy, McDowell and Horizon Sports Management. The pair has assured everyone they're still friends -- and they've looked pretty chummy all week -- but European captain Paul McGinley has hinted the two Northern Irishmen won't play together this week. Oh, no! What will Europe do without their 2-3-1 record as a pair? And how exactly would this lingering legal issue affect the other 10 players on the team? We don't buy it. Now, a rift between Team Europe and Mickelson? That would be exciting.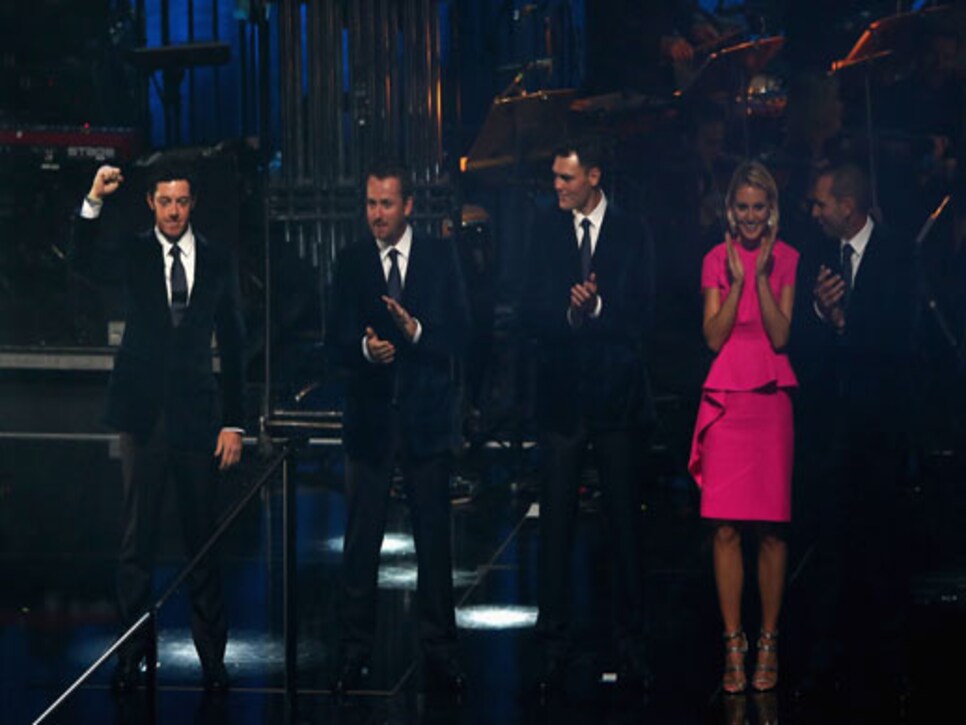 The U.S. team is better off without Tiger Woods
If he's playing injured like he did at the British Open and PGA Championship? Then yes. If he's the Tiger of even last year when he won five tournaments to reclaim his No. 1 ranking? Then it's ridiculous. Sure, his Ryder Cup record isn't great, but name a recent U.S. star who has consistently excelled in this event. People love to point to Woods' absence at the last Ryder Cup won by the U.S. in 2008, but do you really think that lopsided outcome would have been different if you subbed in the best player in the world by far at the time for Boo Weekley?
Billy Horschel should be playing at Gleneagles this week
Yes, he should. But the new father is totally over it, and so should we. All year players knew what the cut-off dates for qualifying for the team and for being named a captain's pick, and unfortunately, Horschel's two late wins came too late. Besides, you never know how these things would have turned out. Maybe Webb Simpson, Tom Watson's final captain's pick, goes undefeated. Maybe Horschel would have struggled as a rookie. Let's try to stay focused on the players who are actually in Scotland.