36 Ways To Play More Golf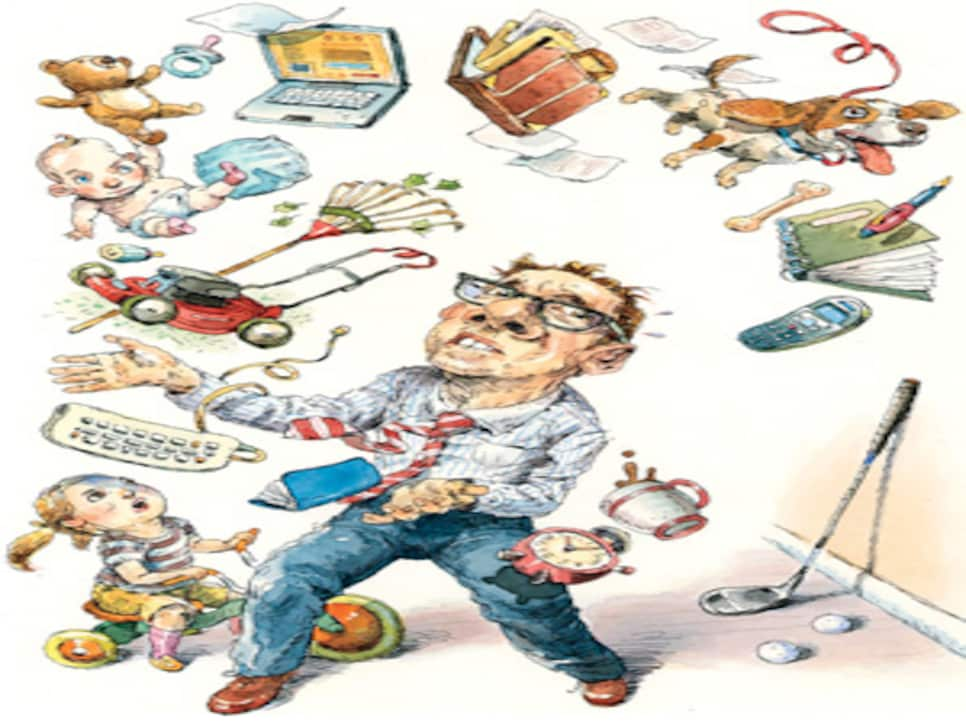 Some golfers are always complaining about how little they've been getting out. Work, family, an injury. Occasionally it isn't just a ploy to negotiate more strokes, and they're actually telling the truth. When life gets frantic our hobbies take a backseat, which is why we've assembled a list of 36 tips to help you squeeze more golf into a busy schedule. Many probably won't be revelations, but it takes only one useful idea to start turning your world the other direction.
Many public courses offer green fees at discounted rates when you buy packages of 10, 15 or 20 rounds. You'll be motivated not to let any go to waste.
If your regular foursome falls apart, nothing's better than a round with strangers that ends as a round with new friends.
3. CLUBS IN THE TRUNK, ALWAYS.
Along with a pair of shorts, it's the golfer's version of a condom in the wallet.
You'll be surprised by how many holes you can squeeze in in just an hour.
5. PLAY WITH YOUR SPOUSE.
Stop negotiating; make the game something you both look forward to. Nine holes and dinner is a great date night.
With launch-monitor technology better than ever, neither rain nor snow shall keep you from your appointed rounds. Set up a system in your basement, or find a public venue.
7. WORK PART-TIME AT A COURSE.
Golf is usually free for starters, rangers and caddies. To avoid the pink slip, make your work-to-play hours at least a 1:1 ratio.
Travel to stay-and-play destinations like Pinehurst or Bandon Dunes, where 36 holes a day never seems like enough. You might play more in one week than you did all of last season.
Start with the range and then move to nine holes. Be patient, complimentary, and give him or her enough strokes so that they beat you. Life is going to be really fun once they're hooked.
10. TIE GOLF TO A HEALTH GOAL.
If your New Year's resolution is to lose weight, achieve it the fun way by playing as much golf (walking) as you can. If you have a bad habit to kick, like smoking, keep rewarding yourself with golf—as long as you stay on the wagon.
That leaves the rest of the day to decide if you need an emergency nine. Or 18.
12. FIND A FAVORITE RANGE.
Practice in a comfortable setting means more practice, which leads to more good golf, which leads to more golf.
13. LOWER YOUR STANDARDS.
Become less picky about course conditions and move up a set of tees. Why not play cheap, fast and to your handicap?
14. INTRODUCE YOUR KIDS TO THE GAME.
As soon as you get the sense they're having fun, go home. Children want what they can't have. It'll be just a matter of time before they're begging you to drive them to the golf course.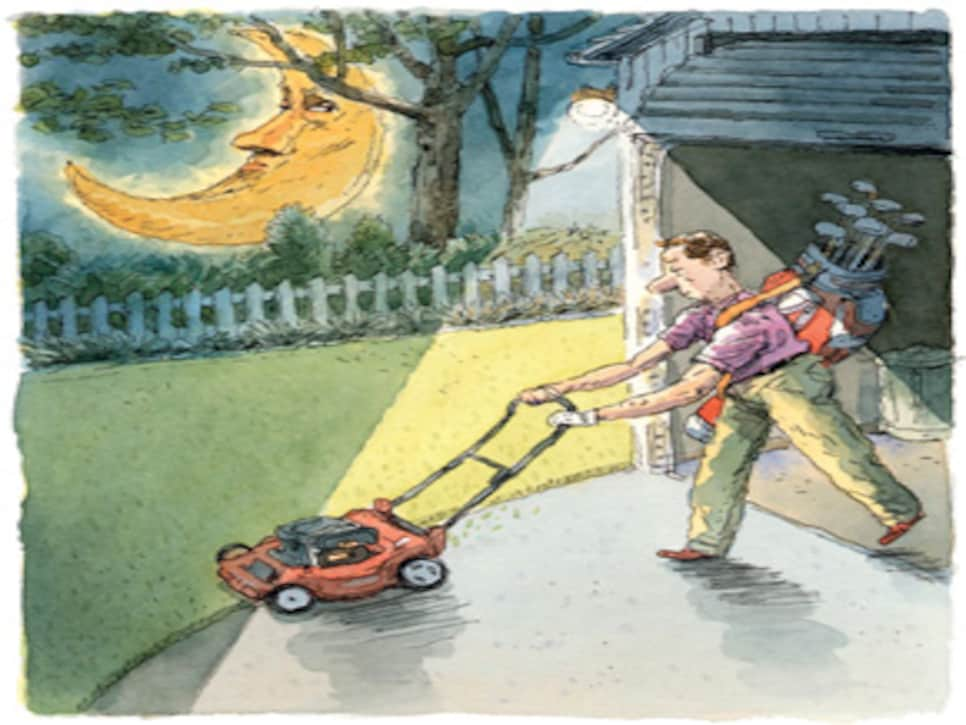 15. POWER YOUR LUNCH HOUR.
Hit a small bucket or practice your short game on your lunch break. Your mind will be refreshed, so you'll probably shave strokes off your work handicap, too.
16. PACK GOLF SHOES IN LUGGAGE.
Flying with clubs isn't always prudent, but you can still allow for the possibility of renting a set if the opportunity presents itself on a business trip.
It's possible to squeeze in a quick nine before work, not just after.
18. MASTER THE ART OF OMISSION.
If you call to say you'll be home late, your spouse will probably assume you're stuck at work. Always tell the truth, but you don't always have to volunteer it.
No one can begrudge your golf when it's for a good cause.
20. DITCH THE (OCCASIONAL) SOCCER GAME.
Become such a regularly active parent in your kid's life that missing a weekend sporting event is a blip, not a bomb.
Purchasing an expensive item, like a laser range finder or a new driver, will make you justify it by playing more.
At the beginning of the season, schedule rounds with all the people you meant to play golf with last year but never got around to. When an event is on a calendar, it's more likely to happen.
23. MOW YOUR LAWN ON A WEEKDAY NIGHT.
On Saturday morning you're out the door before anything unexpected and unwanted can come up.
24. SIGN UP FOR TOURNAMENTS.
It's tough to back out when an event is scheduled. Competitive opportunities and leagues abound for golfers of all ability levels, and the prospect of putting your game on the line forces you to prepare.
Did you spend the week staring at the screen of your computer or phone? When the weekend comes, you can stare at another one watching the game, or you can get outside and tee it up.
Instead of calling the day a rainout, get out and play the game as it has been played in the United Kingdom for centuries. You'll probably have the course to yourself.
The ignorant will say you're playing less golf, but you're playing more. You live and die with every swing your partner makes, not to mention your own.
Only time for nine? Playing two balls is equivalent to a full round, taking slightly more than half the time. Totally cool, provided you're not holding up the group behind.
Foam practice balls curve like real balls and open up new areas to play (back yards, parks, athletic grounds, etc.) without fear of a lawsuit.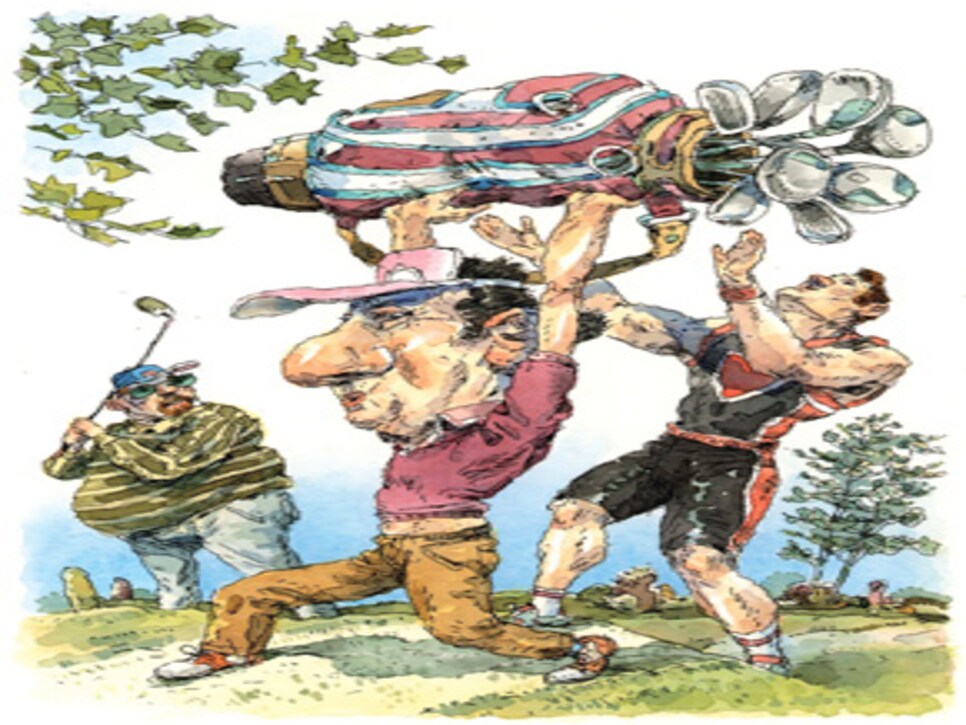 30. GET YOUR PREP WORK DONE.
On truly unplayable days, take care of getting custom-fit, changing your grips or your cleats, etc., so you don't waste time when the weather's good.
Yes, when the plane lands you're going to feel and look like you just got out of prison, but the memory of the 18 you snuck in by taking the later flight will be strong in your mind (and maybe your socks).
You have to give to get. Folding laundry, washing the dog and driving the kids earns chips you can cash in to play that extra round when it might otherwise spark World War III at home.
Glow-in-the-dark LED balls are a little pricier than the glow-stick kind but perform close to a real ball. And wayward shots are a cinch to find.
34. BROADEN YOUR WEATHER WATCH.
It might be only 30 degrees and sleeting at home, but is it 50 and sunny just two hours south? Road trip!
35. IT DOESN'T NEED TO BE NINE.
Most courses have a loop of six, five or even four holes that return to the clubhouse. An easier experience if you're fortunate enough to be a member of a private club, but sacrificing some economic utility from your green fee is still better than nothing.
36. TAKE PLAYING LESSONS.
Getting out on the course is the smallest bonus. Between the strategy advice and the hitches the pro notices when your swing is truly in action, you might find the nugget that gets your game to the next level.