Instruction
3 Ways Tour Players Program Good Results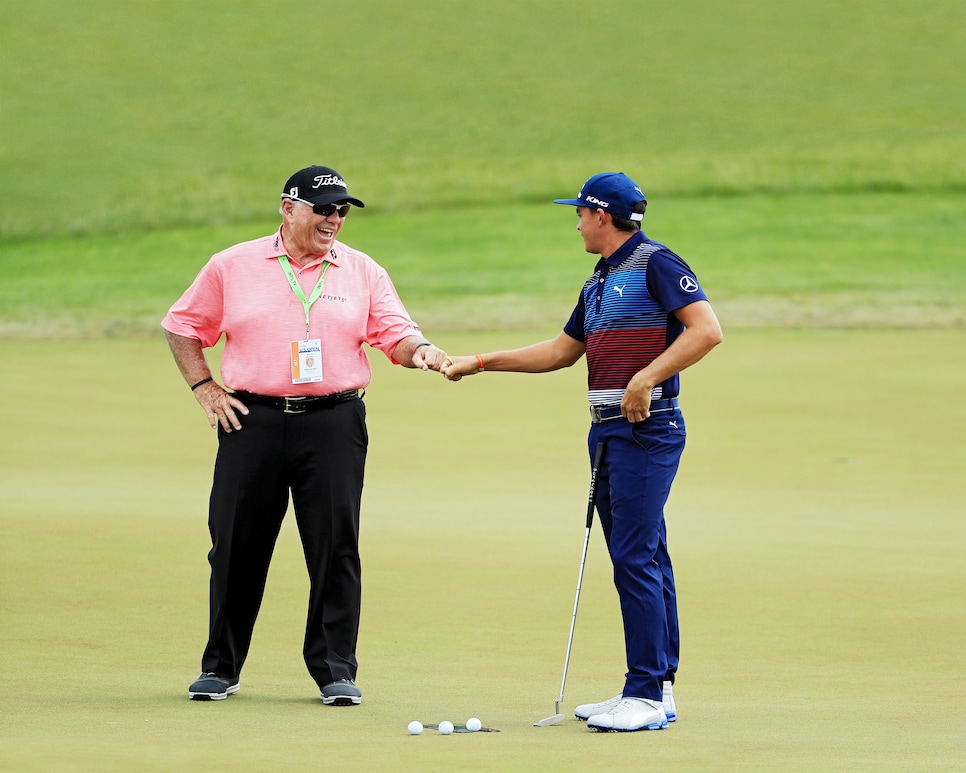 Photo by Richard Heathcote/Getty Images
Over the years, I've been fortunate to work with some of the game's best players. They're all physically gifted, so it's often something else—a mental or emotional strength—that sets them apart. Here are some of those qualities:
1.) A SHORT MEMORY
Great golfers are like great defensive backs in football: When they get burned, they're immediately ready to go again. Whatever the mistake—a bad drive, a missed putt—the best players quickly put it in the past. When Dustin Johnson three-putted the last green at the 2015 U.S. Open and failed to force a playoff with Jordan Spieth, people asked me if DJ would be OK. He was fine. He's a great example of a player who looks forward, not back. Imagine how much better you'd play if you did that.
"IT TAKES NO ATHLETIC ABILITY TO SET UP PERFECTLY EVERY TIME."
2.) A CONSISTENT APPROACH
It takes no athletic ability to set up to the ball perfectly every time. This is where amateurs should shine, but most have no plan for getting into a shot. Greg Norman, who I worked with in the 1990s, has my favorite pre-shot routine. He steps in with the club in his right hand, aims the clubface, then completes his grip before setting his left foot and widening out his right foot to take his stance. Most golfers set their stance first, then just plop the club down behind the ball. Develop a process like Greg's, and you'll hit more shots where you want them to go.
3.) DECISIVE, UPBEAT PUTTING
Watch Rickie Fowler putt, and one thing stands out: He doesn't waste any time. Brandt Snedeker, who I coached for a few years, also has a brisk routine. They get set over the ball quickly, take a look or two at the hole and go. Most golfers grind over putts, as if taking more time makes you more precise. The opposite is usually true. Pick your line, set the putterface carefully where you want the ball to start, then make your stroke before you can think of ways to miss the putt.
DAD'S BEST TIP: DO NO HARM
One thing my father, Claude Sr., never did with players he taught was change things in their swings that didn't affect how well they hit the ball. With today's reliance on swing-measuring devices, some teachers chase textbook technique when it's not necessary. I've never tried to change Dustin's bowed left wrist at the top, because he plays great with it. Changing to fit some so-called ideal can do more harm than good. Results are what counts.
Butch Harmon is a Golf Digest Teaching Professional.