Apparel
3 ski apparel brands venturing into golf performance wear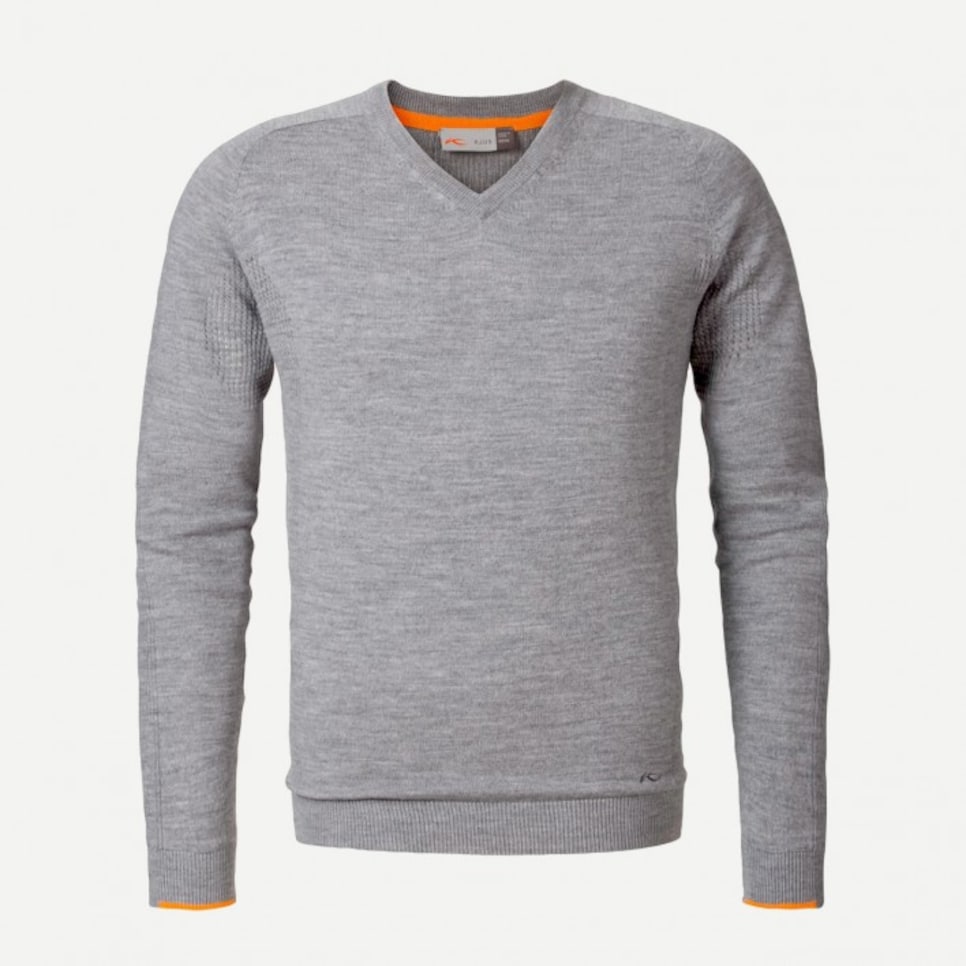 For those living in cold-weather climates, there are three to four months out of the year that are without golf (and miserable). So as soon as the snow clears and the fairways thaw, we're clamoring to hit the links. Trouble is, even when the snow melts, the chill usually remains. And golfers are faced with the choice between staying warm in snow gear that keeps your arms stuck perpendicular to your body or freezing in a quarter zip. That's what traditional winter companies are noticing and offering solutions for. The slopes and the course might not seem like similar venues, but if you think of the flexibility required to shred compared to swinging a golf club, they have a fair amount in common. Here are three ski-apparel experts that are taking on golf.
1. Descente
Descente started as a menswear company in 1935, designing early technical baseball apparel. The company shifted to ski in the 50s and became known for packable windbreakers and eventually developed the first 3D cut downhill racing suit. After that, Descente branched into speedskating suits, mountain climbing gear, and cycling. By the 2000s, it seemed there wasn't an area they hadn't dabbled in—they even developed gear for astronauts and first responders. This is all to say, these people know a thing or two about making pieces that last, perform in all different conditions and look good in the process. Finally, the company took on the golf space in 2015 and were shortly thereafter joined by Danny Willett and Paige Spiranac.
Descente Ultra Fine Technical Baselayer
The idea of layering is only as good as the quality of layers you put on. The miss is adding bulky, non-technical pieces that restrict your swing and don't wick away sweat. This Descente turtleneck ($169.00) has added ventilation from mesh panelling under the arms and will conform, not cling, to your body.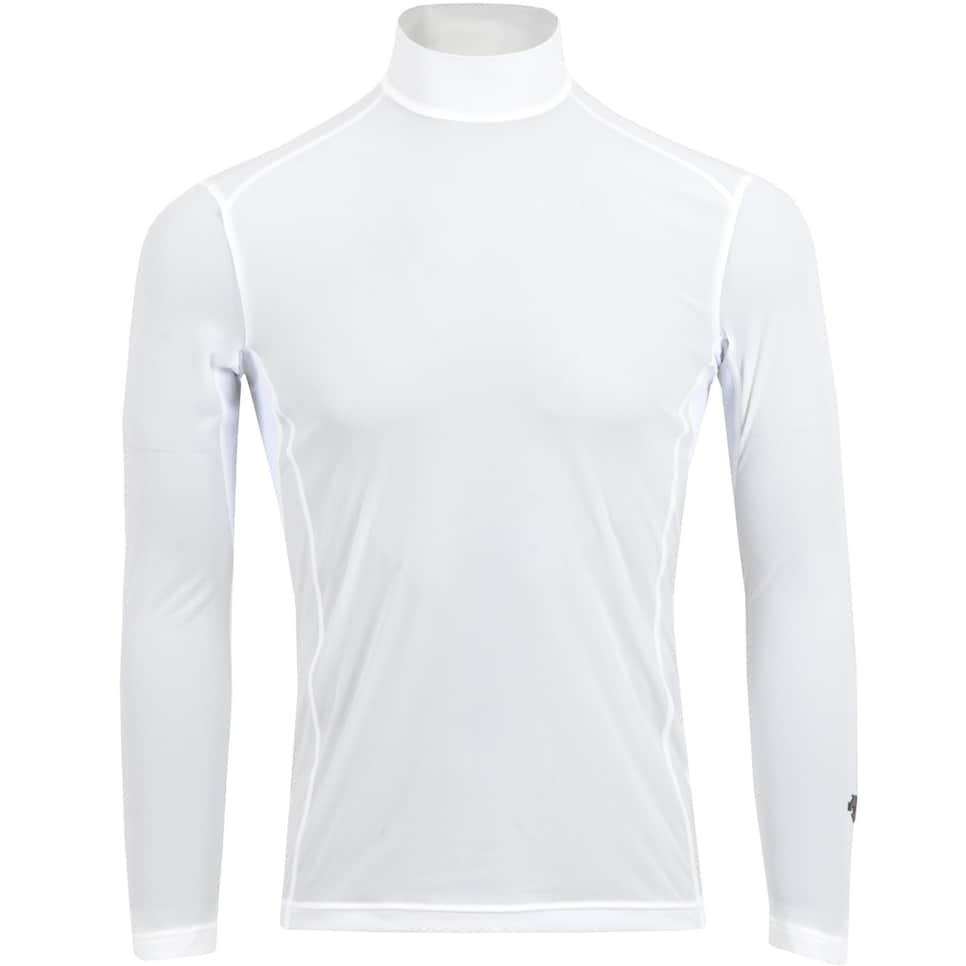 Descente Stripe Sleeve Midlayer Jacket
This hybrid midlayer shell ($285) provides style without skimping on warmth. It's moisture wicking for a consistent dry, but also is quick-dry if things go awry. With the proper layering, this jacket can follow you out of winter and into early spring temperatures, too.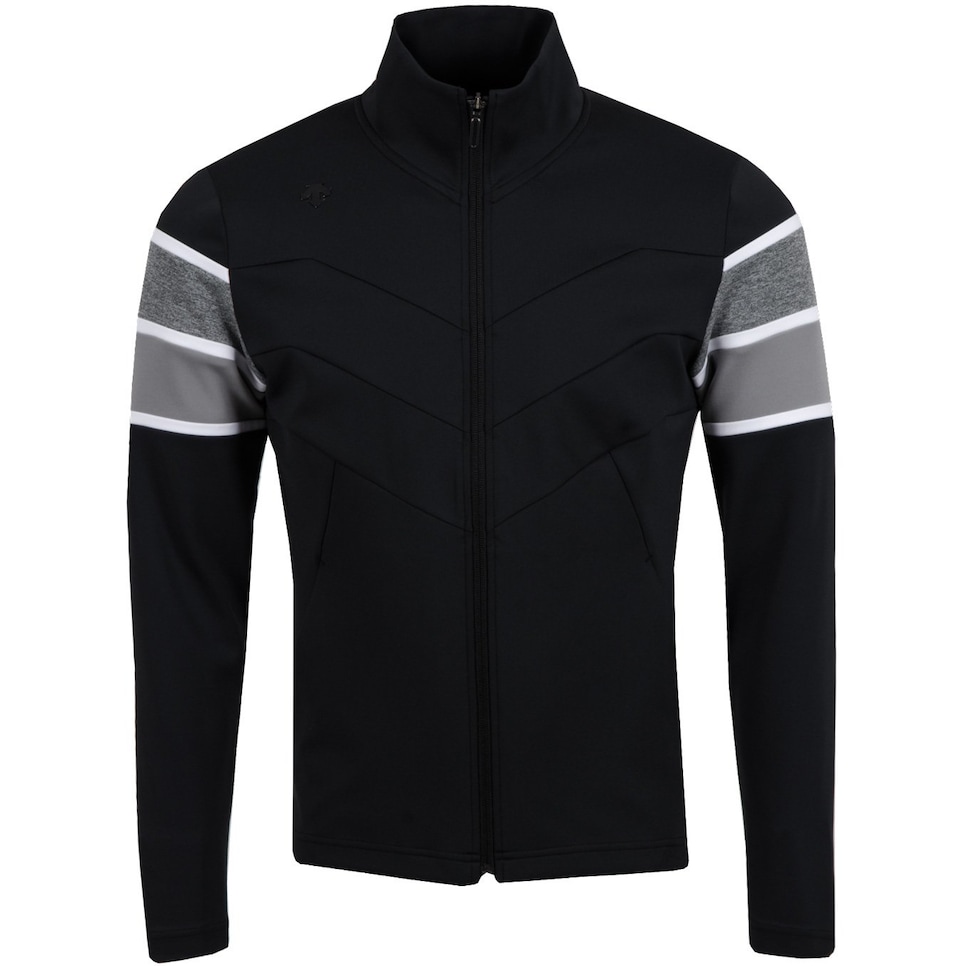 2. Colmar
Colmar has been around since the 1920s and is known for quality performance pieces with a focus on strong lines and nailing the small details. You no doubt saw this name on a few athletes at the Winter Olympics this year. The Italian company started dressing its country's Olympic ski team in the '50s. Sixty years later, building from its heritage in outdoor apparel, the brand launched its first golf collection.
Colmar Men's Breathable Padded Jacket
A big annoyance with wearing winter jackets on the golf course is that 'swishy' sound that the fabric often makes. You can't even scratch your nose without a racket. Colmar had that in mind and created an ultra-quiet, down-like jacket ($117.50_. It's padded with Thermore EVOdown insulation that is warm and breathable, but more affordable that traditional down. Laser-cut perforations add breathability and two-way stretch material in crucial areas (under the arms, back of collar, side panels) allow for mobility, without letting in the cold.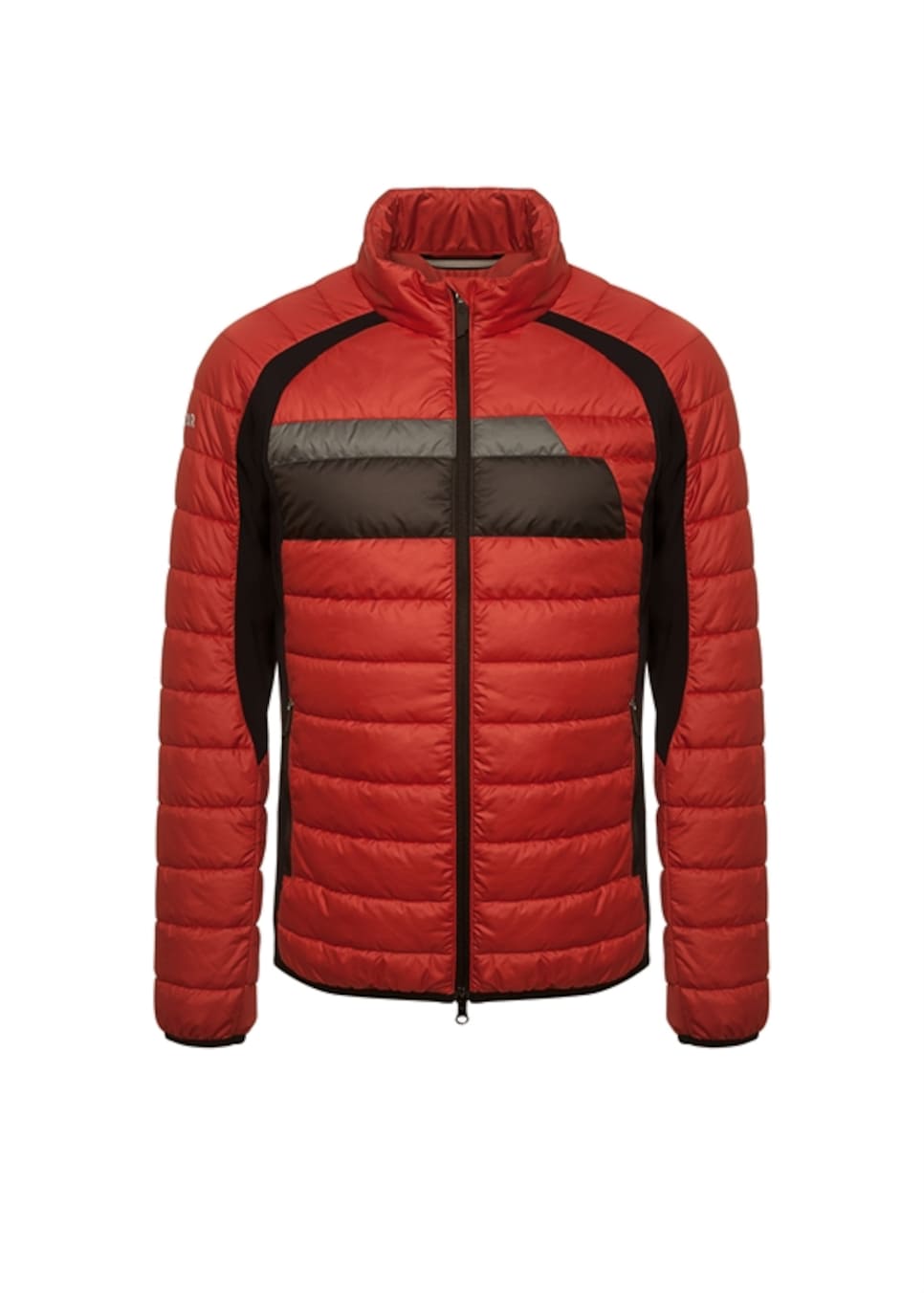 Women's Padded Stretch Jacket
The women's collection is modern and fun. This unique jacket ($153) features a maxi collar and adjustable drawstring for extra warmth when necessary. It's water-repellent but extremely soft and comfortable.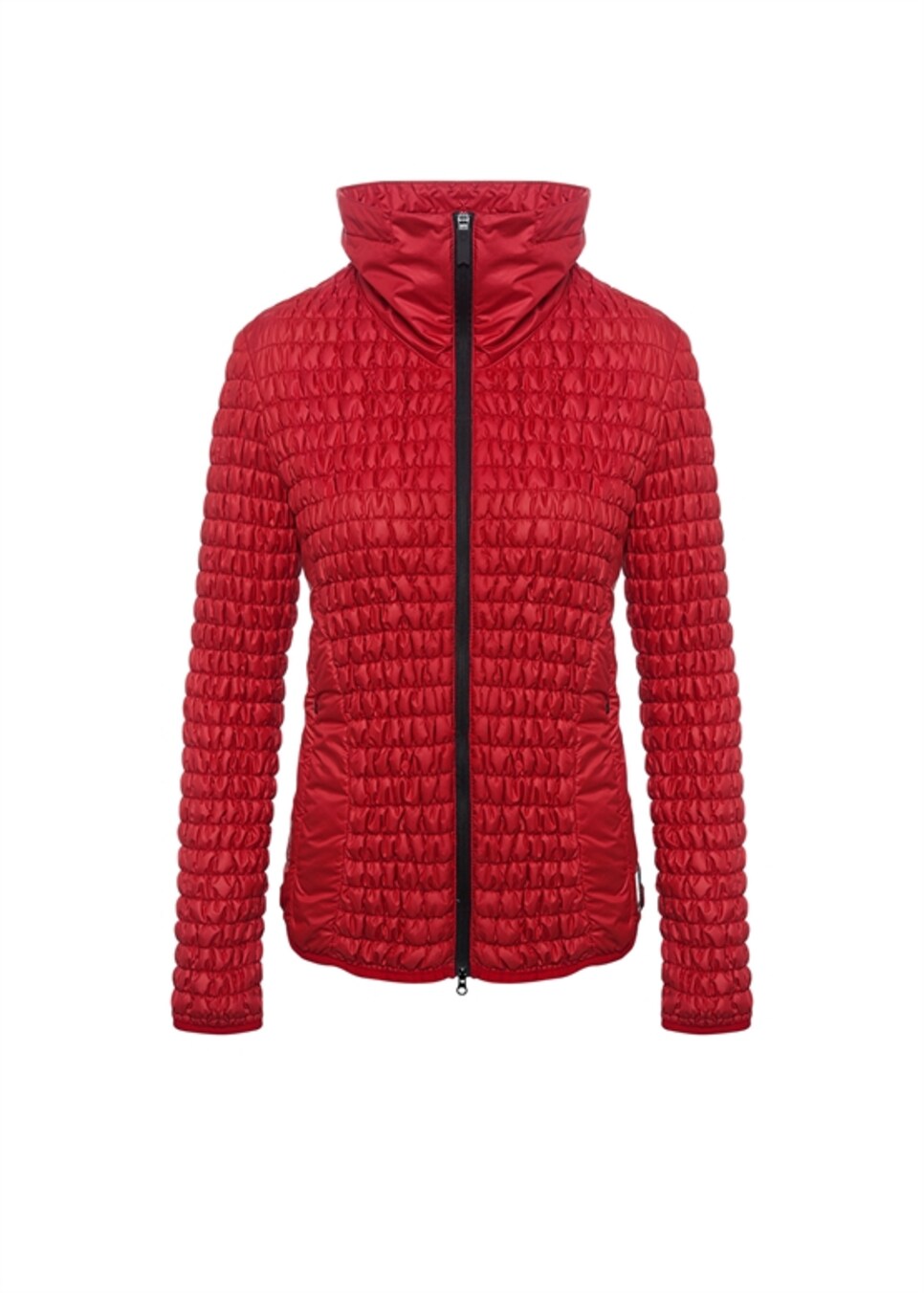 3. KJUS
A newer company, launching its first collection in 2000, KJUS has caught up quick. Co-founded by an Olympic ski champion from Norway, the company's goal was to advance the technology in skiwear to enhance mobility and comfort. Shortly after, the team at KJUS realized that intelligent golf apparel was lacking as well, and got to work. In 2016, Masters champion Charl Schwartzel joined the team and has been wearing the brand ever since.
KJUS Diamond Fleece Half Zip
The design team at KJUS made this fleece pullover ($189) with an ergonomic collar, so it is extremely comfortable. A diamond-structure insulation inside will regulate your temperature while maintaining more than enough elasticity needed on the course. KJUS also paid extra mind to seams at the elbow to make them fit more ergonomically, so the only stiffness in your swing will be from your own doing.
KJUS Men's Kulm Pullover
This solid midlayer is both technical and stylish ($229). The high-quality merino wool construction is ultra soft and it has body mapped ventilation spots to release heat and moisture in trouble spots-- think back and under arms. The technical make up allows for an uninhibited swing, but you'll get away with wearing this off the course, too.