The Loop
3 signs that Pinehurst is teetering on the edge of insanity
PINEHURST, N.C. -- If you've paid any attention this week, you know the hype: Pinehurst No. 2 looks amazing with its rusticity and absence of snooze-inducing Bermuda hay. Old Donald Ross' handiwork is playing as tough as anything the flatbellies have seen and will provide some unprecedented entertainment value in the form of artistic (or not) recovery shots.
Then there's the conditioning, which will take some getting used to for HD TV fans. Rest assured, the players say the actual tees, fairways and greens are as good as they've played at a major. Lush green, Pinehurst is not. But the opportunity to play shots from pristine lies has been provided by Pinehurst's crack maintenance team.
Yet as the first round kicks off Thursday, some higher-than-expected heat and lack of afternoon showers (so far) has the course playing right up to the edge of the dreaded "fair" barometer (green speeds are already rolling at a whopping 12.7 to 13.1, according to Golfweek's Bradley Klein.). So if you're watching Thursday, there are three parts of the course to look to if you want an indication No. 2 has teetered over the edge.
Is the ninth green holding up play?
This elevated par-3 green has steep short grass runoffs or bunkers all around. Weird stuff is bound to happen here. But even the USGA's Mike Davis has said that if shots are not holding here or putts that looked OK start rolling off and groups start backing up on the tee, hit the emergency record button on your DVR and get ready for some big time drama.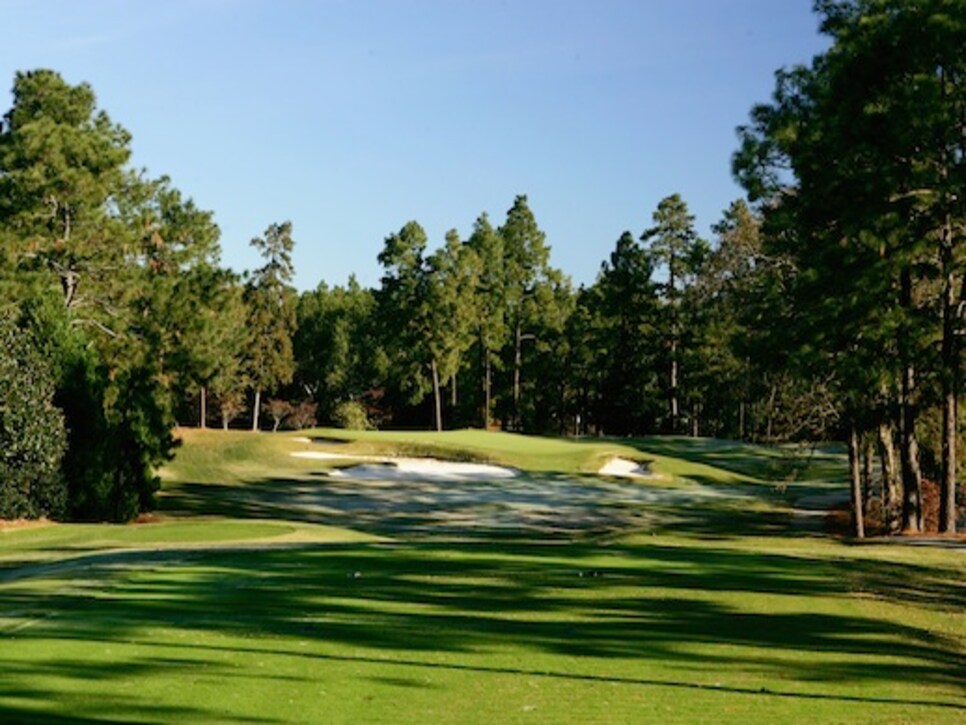 The fifth green is not accepting seemingly well-struck wedge shots.
One of the most inviting second shots on the planet as a par-4, the fifth is now a 576 yard par-5 from the tips. Phil Mickelson lamented the change in his Wednesday press conference. He senses most of the field will lay up in two and we'll see only 50-80 yard wedge shots all day. If those shots aren't holding and staying on the green, raise a red flag.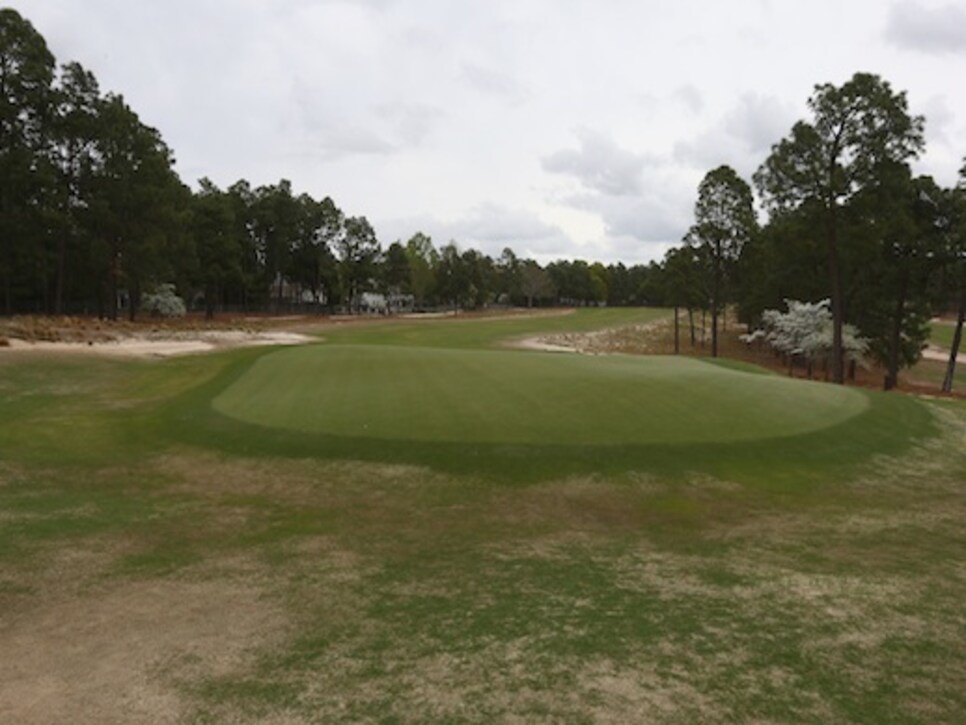 Is 15 green letting them carry shots to the green?
The first of two back nine par 3s could be stretched to 202 yards but will probably play shorter, though the severe crowning of the green makes a run-up shot tough. A new hole location that makes Davis giddy is probably going to be saved for the weekend, so if you see balls continually going long here, brace for another backup and some serious post-round griping.