Short Game
3 Brutal Short-Game Shots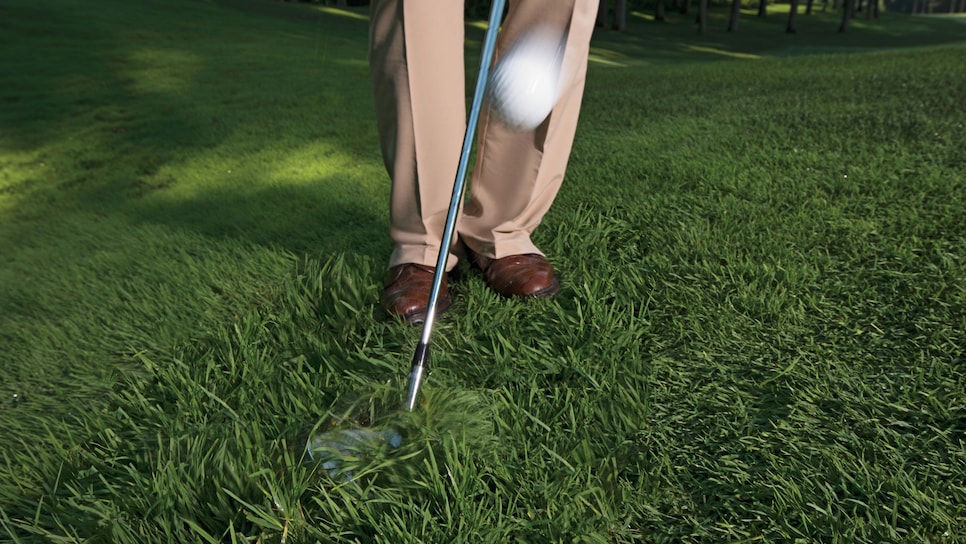 1.) DEEP-GRASS PITCH
Thick-rough lies often lead to one of two bad swings: (1) a wild chop at the ball or (2) a half-hearted effort that gets the clubhead tangled. To do it right, use your sand wedge and make a punchy swing—long going back and short through.
Take a few practice swings in a similar lie to feel the resistance of the grass. You'll have to tighten your grip to stabilize the clubhead and counteract the tendency for the grass to grab and close the face. A few previews will give you a good feel.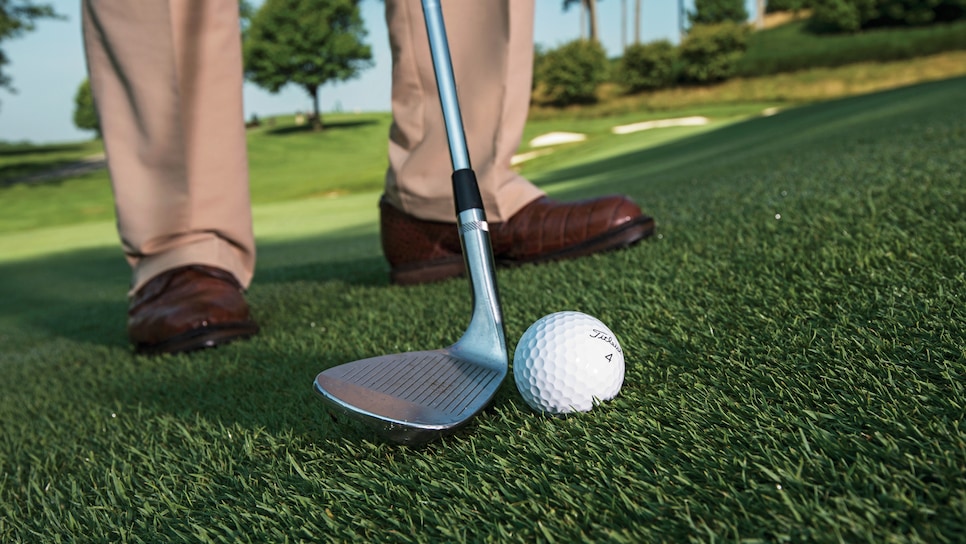 2.) SUPER-TIGHT LIE
When the grass is mowed really short around the green, a lot of players reach for the putter. But you can hit pitches from firm lies if you follow one cardinal rule: Don't let the shaft lean too far forward. That tilts the leading edge at the ground and makes it easy to stub it.
Instead, set the clubface open, shaft straight up, and play the ball centered in your stance (above). Swing in a wide arc that bottoms out at impact without gouging much turf. You'll produce a decent shot even if you hit it a touch fat or thin.
3.) LONG BUNKER SHOT
A 25- or 30-yard bunker shot gives most amateurs fits because the standard explosion with a 56-degree wedge goes only 10 or 15 yards. Instead of trying to add distance by picking the ball clean with your sand wedge, switch to a longer club—up to an 8-iron—and use your normal greenside-explosion technique.
As long as you open the face slightly, there's plenty of loft for height and bounce on the bottom of those clubs to get a good result. You should be able to hit an 8-iron explosion shot up to 40 yards.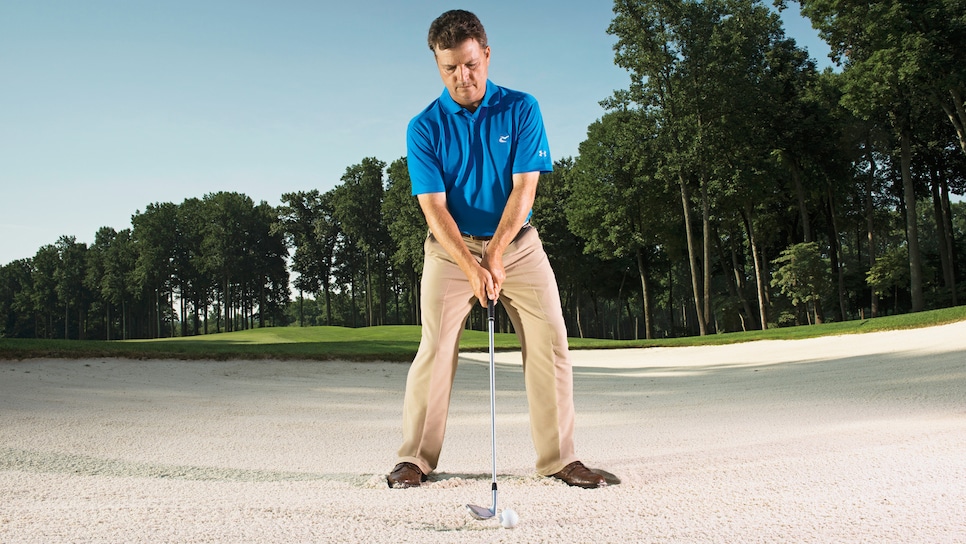 BERNIE NAJAR, No. 1 teacher in Maryland on Golf Digest's Best Teachers by State, is director of instruction at Caves Valley Golf Club in Owings Mills.