Accept
Ryder Cup 2023: Ludvig Aberg's 'acceptance mindset' is great advice for the rest of us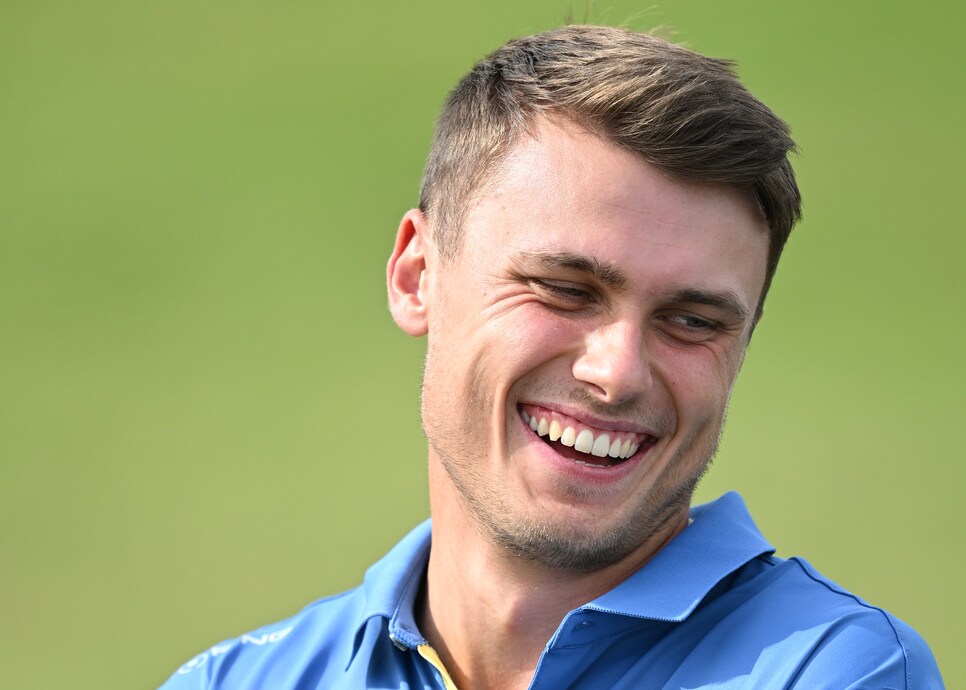 ROME — It was a big call for European captain Luke Donald to pick Ludvig Aberg at the expense of another, more experienced player.
For most players, becoming the first player in Ryder Cup history to make the team without playing in the major would bear a heavy burden of expectations. Especially considering how glowing the European team has been about the Swede's game.
Though Aberg himself doesn't seem too bothered by all the noise.
"It's very flattering and nice to hear the things that other players say," Aberg said during his pre-Ryder Cup press conference. "It's flattering, but I can't really do anything about it."
I thought that last line was telling and impressive. Especially because of what he said next.
A reporter asked Aberg the quality he thinks all great players have. My ears perked up, excited, thinking that maybe Aberg would start talking about some hard skills. That the best players drive the ball well, or make putts, or work hard.
But instead, Aberg focused on a different quality.
"They control their emotions very well. When you get angry, you let it out quickly. When you get sad, you let it go very quickly, too. .. It's all about staying in the moment. I feel like if you get too stuck in the past, it's going to affect you. If you get too stuck in the future, it's also going to affect you. I do feel like a lot of the good players, they have a tendency to stay in the moment quite well."
This struck me as pretty good advice for the rest of us. It's not about never getting angry or disappointed about your game failing to live up to your own expectations. It's about moving through those emotions quickly on the golf course, and not letting them linger.
For Aberg, it comes down to creating an acceptance mindset. Acknowledging that things you don't like will happen on the golf course. Your path to better golf isn't debating them. But, rather, accepting whatever comes your way, which in turn allows you to move on.
"Whenever I'm playing golf, I have a pretty high level of acceptance whenever I'm on the golf course. When I'm practicing, I try to be as good as I can. But when you're on the golf course, it is what it is, whatever happened before and all you can do is try to react to it."
Some simple advice, but a mantra that can help golfers of all levels, from the Ryder Cup down: Accept and move on.