Instruction
Ryder Cup 2023: Why more golfers should use Justin Rose's clever sleeve putting hack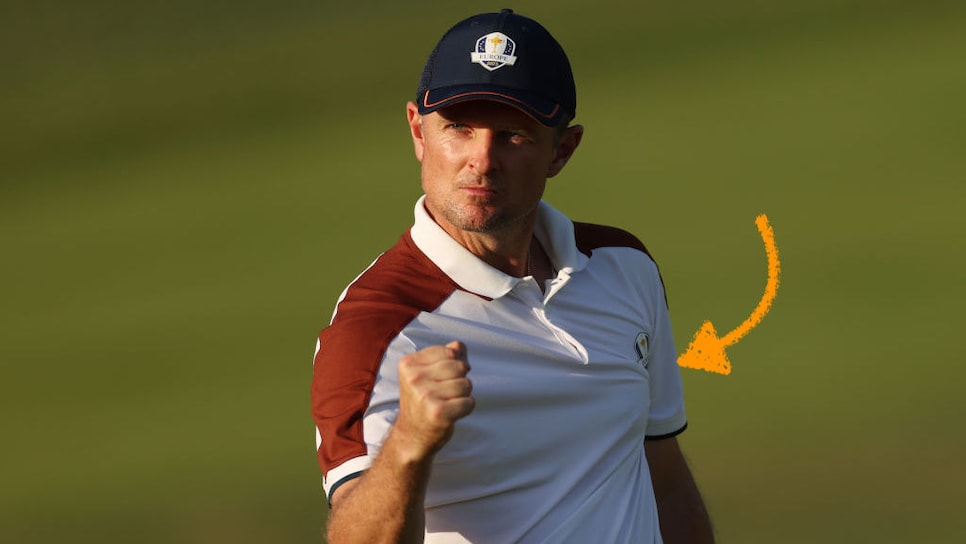 Maddie Meyer/PGA of America
ROME — If you've watched any Ryder Cup action over the course of the week, you've probably seen Justin Rose making putts.
He's dropped a variety to crucial ones over the course of the two four ball sessions, including two match winning birdie putts, the latter of which helped him and Robert MacIntyre deliver Justin Thomas and Jordan Spieth their first fourballs loss.
You may have noticed that before each of those putts—and every putt Rose hits on the green—that he tucks the sleeve on his left arm into his left armpit.
It's entirely legal (you wouldn't be allowed to tuck an outside object into your armpit, but your own shirt is fine), and Rose does it for a good reason.
"I'm trying to make everything as simple as I can…strip away as many excess movements as possible, so I can just focus on moving the putter very cleanly, and simply," Rose says.
The shirt sleeve is the third part, because that effectively helps organize his stroke.
"I want my arms and body to move as a unit," he says. "The shirt sleeve is a little reminder to keep that connection between my arms and chest, so everything moves as one."