College Golf
2023 NCAA Women's D-I Golf Regional fields selected: Who's in, who's out?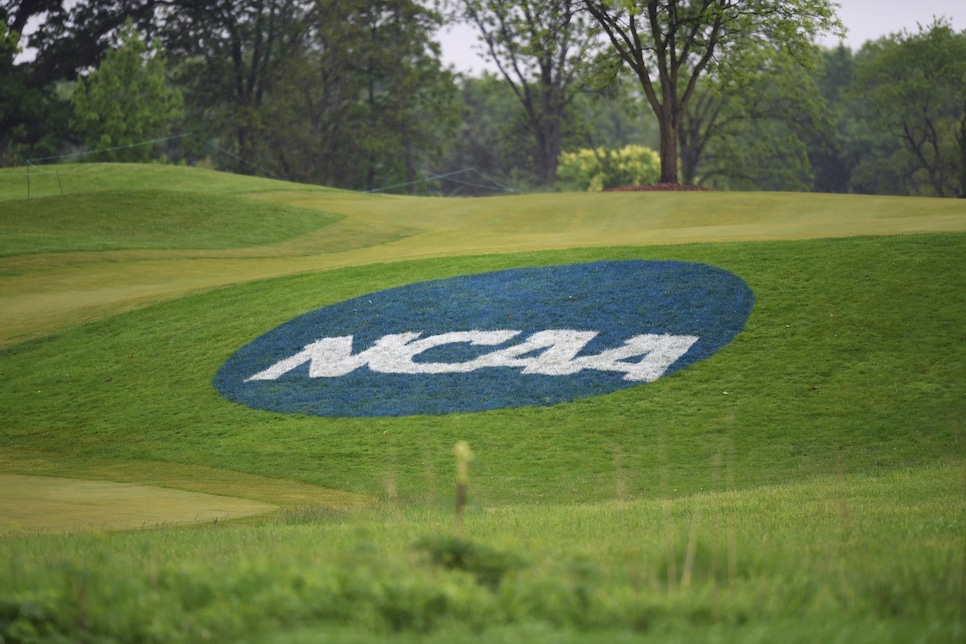 Stanford, Wake Forest, LSU, South Carolina, Mississippi State and Texas A&M each earned No. 1 seeds as the NCAA Division I Women's Golf Committee announced its selection of 72 teams and 36 individuals to participate in the 2023 NCAA Women's D-I Regionals, May 8-10.
Thirteen SEC schools earned spots into the regional fields (including four No. 1 seeds), the most of any conference, followed by eight from the Big Ten and Pac-12 and seven from the ACC and Big 12.
For the second time, there will be six women's regional tournaments, each scheduled for 54 holes, an increase from four in previous seasons. But new this year is the fact that five teams will advance from each regional to the NCAA Women's Championship at Grayhawk Golf Club rather than four. The NCAA Women's Golf Committee gained approval in January to increase the number of schools moving on to nationals, aligning it with the number of men's teams that qualify.
"There is significant importance in providing equitable participation opportunities for our women student-athletes," said Brad Hurlbut, director of athletics at Fairleigh Dickinson and chair of the D-I Women's Golf Committee. "We are thrilled with the announcement by the Division I Competition Oversight Committee to move to 30 teams and 156 deserving student-athletes for the upcoming 2023 championship finals."
Each regional will have 12 teams and six individuals competing. In addition to the five teams qualifying for nationals, the low individual golfer not on one of those teams will also be moving on to Grayhawk.
For the eighth time, the national championship will include a stroke-play segment to determine the individual champion (72 holes) and whittle the field down to eight schools who then compete in a head-to-head match-play bracket to determine a team champion. Twenty-eight different programs have advanced to match play since the format was adopted in 2015, with Stanford being the lone school that has reached match play all seven times while USC and Duke have reached five times.
The Cardinal are the defending NCAA champions, after knocking off Oregon in the finals last May at Grayhawk G.C. Stanford sophomore Rose Zhang looks to defend her individual title as well after coming off a victory at the Pac-12 Championship in which she claimed her school record 10th career title.
This year's NCAA Women's Championship will be May 19-24.
University of Georgia Golf Course, Athens, Ga.
Teams (listed by seed; conference champions in parenthesis)
Kent State (Mid-American)
Charleston (Colonial Athletic Association)
Mathilde Delavallade, Penn State
Mikhaela Fortuna, Oklahoma
Catie Craig, Western Kentucky (Conference USA)
Christy Chen, Boston U (Patriot League)
Isabella Gomez, Harvard (Ivy League)
PALM BEACH GARDENS REGIONAL
PGA National Resort, Palm Beach Gardens, Fla.
Teams (listed by seed; conference champions in parenthesis)
Christin Eisenbeiss, North Florida
Leah Onosato, Old Dominion (Sun Belt)
Katherine Lemke, Creighton (Big East)
Palouse Ridge Golf Club, Pullman, Wash.
Teams (listed by seed; conference champions in parenthesis)
Southern California (Pac-12)
Sacramento State (Big Sky)
Green Bay (Horizon League)
Harriet Lynch, Fresno State
Darcy Habgood, Washington State
Stefanie Deng, Washington
Lonnie Poole Golf Course, Raleigh, N.C.
Teams (listed by seed; conference champions in parenthesis)
North Texas (Conference USA)
Richmond (Patriot League)
Dorota Zalewska, Chattanooga
Kendall Turner, James Madison
Morgan Ketchum, Virginia Tech
Becca DiNunzio, Virginia Tech
Sarah Kahn, High Point (Big South)
TPC San Antonio, San Antonio, Texas
Teams (listed by seed; conference champions in parenthesis)
New Mexico (Mountain West)
Sam Houston (Western Athletic)
Missouri State (Missouri Valley)
Haley Vargas, Kansas State
Jasmine Leovao, Long Beach State (Big West)
Alex Giles, Incarnate Word (Southland)
The Club at Chatham Hills, Westfield, Ind.
Teams (listed by seed; conference champions in parenthesis)
Morehead State (Ohio Valley)
Isabella McCauley, Minnesota
Carmen Griffiths, Louisville
Luisamariana Mesones, Minnesota
Sofia Torres, Colorado State
Lauren Beaudreau, Notre Dame
Sabrina Coffman, Cleveland State (Horizon League)