Searching for the secret
2023 Masters: 5 hopefuls reveal their latest golf swing 'eureka' moments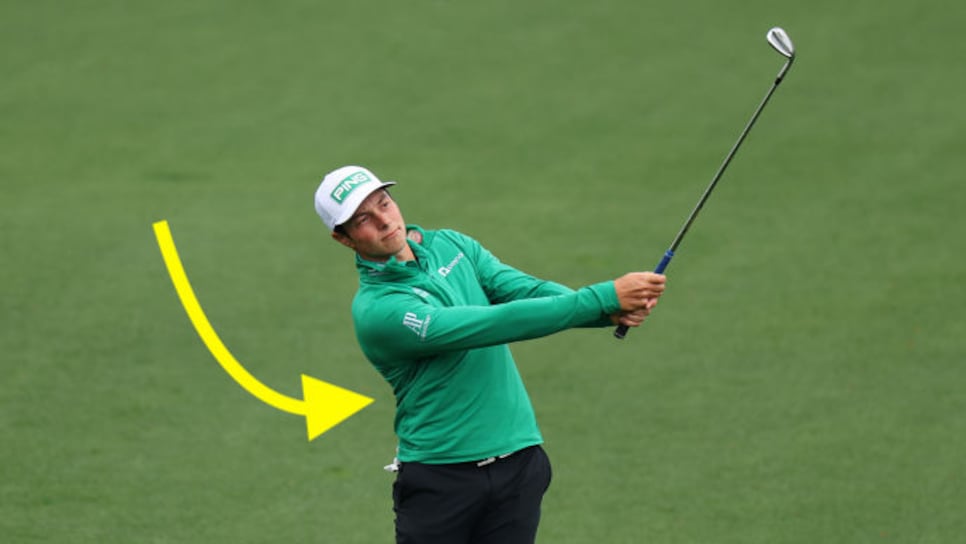 AUGUSTA, Ga. — Golfers are golfers, and golfers tinker. We're always looking for an edge; searching for the secret that will unlock lower scores. It doesn't matter how good you are. It's how we're wired. Endless tinkering is as much a part of the game as a three foot putt.
And so is the case at the 2023 Masters.
With the prospect of wearing a green jacket on Sunday, players spent the early part of the week bedding-in some changes that they hope will spark some magic. Here's a quick rundown.
1. Hovland wants less tilt
The problem in Viktor Hovland's game is a fascinating one. He's an elite player from tee-to-green, and statistically one of the worst players on tour around the green. But that's starting to change. Previously, Hovland had worked hard on re-working his wrist angles, attempting to reduce his wrist flex to prevent the leading edge from digging into the ground. But it's an approach he's since moved away from on the advice from his new coach Joseph Mayo. Now, Hovland is working on tilting back less with his upper body to help his chipping bottom out more consistently.
"I was too caught up in figuring out what I wanted to do with my hands and wrists where that wasn't really the issue. I was tilting back a bit too much," Hovland said. "Once I saw what the best players are doing and how they chip well and I just tried to do the same, and it was kind of like an Eureka moment."
Jason Day is itching to get back to his best form, and is in no mood to wait around. He's into his mid 30s now, and he knows the clock is ticking. The task he's set for himself is whipping his swing into shape, which means lots of different swing thoughts...
But he knows that's not something he can play with, so over the next few days, he's trying to reduce it down to a thought or two. The key one: Feeling as though he squats more in transition, and turn the club through on a shallower path.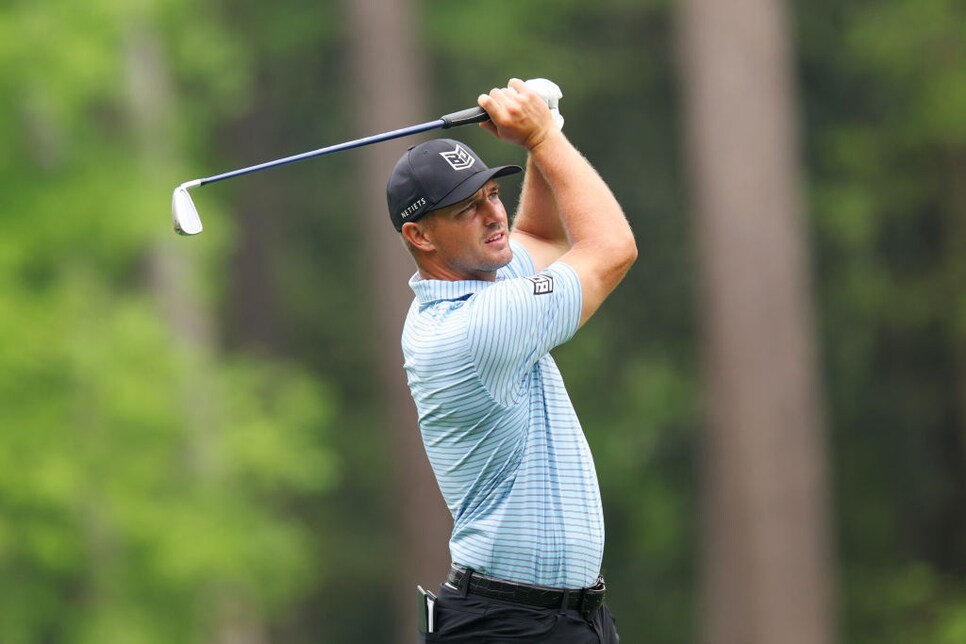 3. Bryson wants the old stuff
Bryson's been on quite the journey the past few years. From trying to be a human golf machine, to bulking up and winning the U.S. Open, to shedding weight and getting healthy again. He comes into the 2023 Masters with a renewed sense of balance in his game. Whereas in the past DeChambeau would work on getting wider with his arms on the backswing, and then narrower in the early part of the downswing for maximum speed. Now, he's calling time on that, focusing instead on simplifying — and accepting he's leaving more speed on the table.
"Just went back to some old basic stuff in my golf swing. Been able to strike it a lot better," he says. "I'm probably 90 percent where I was with a little bit more control."
4. Zalatoris tries the new stuff
Even when they finish in the hole, Will Zalatoris' short putting never inspires much confidence. Maybe that'll change this week though. On Tuesday, Zalatoris was spotted using his traditional arm-lock claw grip from longer range, but he's employing a new putting grip from short range: Left-hand low.
"I'm going to putt with my right hand higher," he says. "Vijay did it for a while. I know Jerry Haas, my college golf coach, actually putts this way, and the guy makes everything he looks at."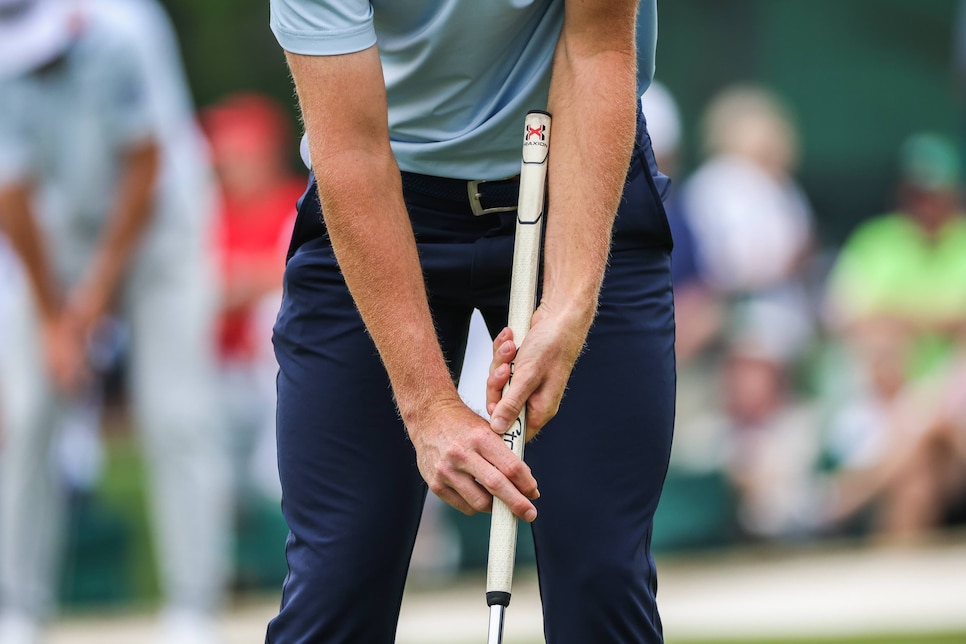 5. Spieth is talking less
Jordan Spieth is a Hall of Fame on-course talker. He's constantly chit-chatting to his ball, commanding his shot into a direction where it may or not be going, and talking things over to his caddy. But that process, he says, has become counterproductive. His new mandate: Have confidence in his initial decision, and don't waste your energy rehashing something and talk less after you make it.
"I just found what I was doing was justifying why something I did was good, or why something I did wasn't or could have been better," he said. "I'm essentially telling myself, so there's no reason to say it out loud."