Bounce back week
Collin Morikawa knows how to 'forget' rough first leg of his two-week run on DP World Tour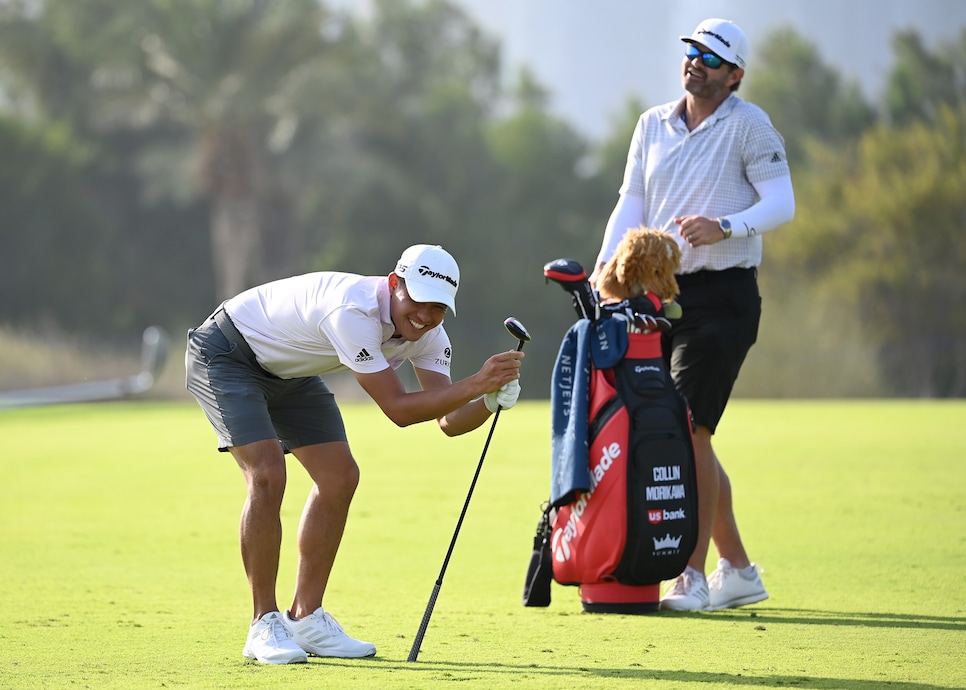 DUBAI — Omens are funny things. But sometimes it is worth taking heed when good things from the past become repeatable. Take Collin Morikawa's position this week in Dubai. Two days ago, the Open champion completed a desultory 72 holes at the Abu Dhabi HSBC Championship. Rounds of 73-74-71-75 saw Morikawa pull up in a distant tie for 62nd place, 16 shots behind the winner, Thomas Pieters of Belgium.
Such a performance would normally lead most observers to conclude that the "Champion Golfer of 2021" (not to mention the DP World Tour's Race to Dubai winner) is perhaps not one to watch when he tees up in this week's Slync.io Dubai Desert Classic. But there is precedent here. Just over six months ago, Morikawa arrived at Royal St. Georges for the Open Championship on the back of a tie for 71st place in the Scottish Open. And we all know what happened then. One week after finishing 15-shots back of the victorious Min Woo Lee, the 24-year-old Californian claimed the oldest and most prestigious title in world golf.
So can we expect a repeat? While Morikawa liked the idea of an encore, he was careful not to make too many promises, even if he feels like there has been some technical improvement already.
"The Scottish was weird because I felt like everything was actually really good," he said. "I actually blamed it on my clubs, which normally isn't the case. But I made an iron switch. And I made a little putter switch. So there were certain things going on. Last week, however, my game just didn't feel good. I didn't know where the ball was going. So I had to figure that out. [Monday] was much needed. I spent all afternoon working. It was probably the hardest and longest I've worked in a while, pre-tournament. But it's good. Sometimes you need to have that kind of reset button and dive deep. Now I feel a lot better about where I'm heading into Thursday."
As every golfer knows, bad memories can sometimes be harder to shake than bad feelings or bad swings. But Morikawa is not one to let those linger in the psyche. Besides, he has far more good stuff to fall back on than bad. One week of struggle is just that, a mere blip for a man who has won five of his 58 PGA Tour appearances.
"You just forget about it," he said of last week. "It's as simple as that really. I don't need to sit in a bed or stare at a wall. That's not in my nature. Yes, I want to get better. And yes, I am trying to figure out what I did poorly last week. And yes, I'm working to get better this week. It's all part of the grind. At the end of last season, I got to take a month off to find the itch to get back.
"That's what happens," he continued. "When you have a bad week, you show up again just wanting to get better. My aim is to make sure I don't make the mistakes I did last week. If I do that, I'll play the way I know I can play. It's about remembering things I've done well in the past and as simple as forgetting about what happened. I can't do anything about last week. It happened. I played bad. I learned from it. Last year, I had similar feelings. I know I didn't play well. I know I didn't putt well. But you try to figure it out and play the best you can."
Last July, of course, that best turned out to be better than anyone else in golf.