DP World Tour
Tommy Fleetwood begins new season in Abu Dhabi after 'annoying' 2021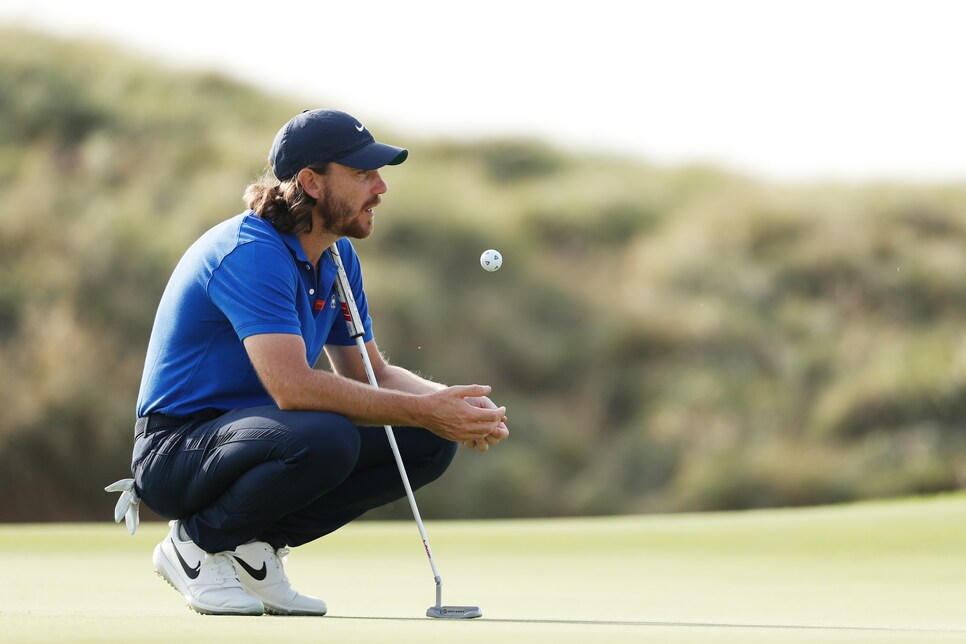 ABU DHABI — Midway through the season-ending DP World Tour Championship in Dubai last November, Tommy Fleetwood was feeling encouraged. A dismal year in which he lost his PGA Tour card was ending on something of a positive note. His four previous appearances on what was then the European Tour had bequeathed finishes no lower than T-13. That wasn't quite what the world of golf had come to expect from the hirsute Englishman, but it was a bit more like it.
That week ended with Fleetwood sitting 27th in the elite field, 10 shots behind the winner and new Race to Dubai champion Collin Morikawa. Only once did Fleetwood break 70. It was a flat end to what had seemed an upward trend.
Two months on, however, Fleetwood is back in the United Arab Emirates, this time Abu Dhabi for the eponymous HSBC Championship. A COVID-19 case over the holiday break, he is happily recovered and, on the eve of his 31st birthday, looking forward to 2022 rather than back to 2021.
"No matter where you play now, the standard of golf is high," he said. "The margin for error is so small. So you're not going to get away with playing mediocre. You have to turn up and give it some form of your best or highest level to compete with everyone out here.
"Last year was annoying because it [poor play] went on so long," he continued. "But it's a fine balance. If you're not hard on yourself you never get to where you want to be. But if you're too hard, you can go the other way and get into bad habits. Half the field make the game look easy, and it's disappointing when you're in the other half and it's a struggle. 2021 wasn't horrendous by any means but definitely forgettable. I was only rarely at a tournament where I felt confident with my game. I lacked rhythm. So the end of the year arrived at a nice time. By the end of the season I was definitely ready to put the clubs away."
Still, some things are going to have to change for the better in Fleetwood's 32nd year—his driving in particular. Usually a source of strength and confidence, his inability to put the ball in play consistently inevitably and inexorably eroded the rest of his game.
"When you're standing on the tee and feeling a bit unsure, the game is hard," he said. "It was never as bad as it was when I had big problems in the past, but it was difficult. Even when I had a good day, I'd follow it with a poor one. My iron play actually was pretty good, but you've got to put the ball in the middle of the fairway first and I wasn't doing that enough."
One consolation is that, despite "losing" his playing rights on the PGA Tour, Fleetwood's schedule this year has been largely unaffected. Wife and manager, Claire, reports that of all the tournament invitations she requested for the next few months, only one came back with anything other than a positive response. So it is that the pair will head to the States after the two-week break that will follow Tommy's appearances here, Dubai and Saudi Arabia.
"I definitely want to kick on as soon as possible, but it's not all about winning," he reflected. "I had two years in 2018 and '19 when I didn't win. But I played great and felt very happy about where my game was at. I was about doing the right things and feeling that I could win. So that's what I am trying to get back to. When I do that I'll start getting back to where I should be."