BMW Championship
PGA Tour pro gets creative using a putter out of a Caves Valley bunker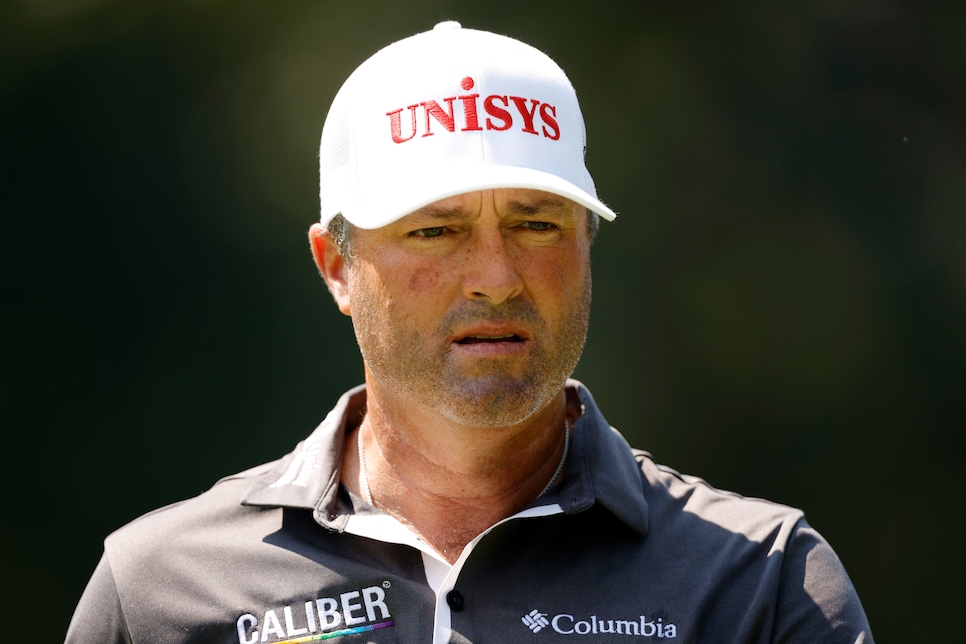 OWINGS MILLS, Md. — The test at Caves Valley Golf Club has been standard fare for the PGA Tour. It's an aerial assault on a long, soft golf course and the birdies are piling up across the leaderboard. There's mostly one way to play it from tee-to-green, and it's typically what we get on tour in the United States. It's all through the air.
There is some creativity and variety required up around the greens, with undulating putting surfaces, water hazards, and a plethora of bunkers that are aesthetically pleasing to look at but probably less so to play out of, even for the best in the world. The tee-to-green precision and power is a game that's totally foreign to those watching outside the ropes. If you're a rank amateur, you could not hit a single one of those drives or approach shots with dozens of buckets of balls trying. But occasionally, there's a play around the green or a putt you might luck into or pull off, and Ryan Palmer got creative early on Saturday in a way that might have looked relatable to the everyday golfer.
Finishing up his second round after storms suspended play late on Friday, Palmer found a massive greenside bunker left of the 18th green. He was short-sided to a left pin, and the Texan decided to explore all the options. Eventually, he decided to pull out the flatstick and putt it out of the sand, up and over the face of the bunker and onto the green. And because these are the best players in the world, he executed it quite well, and far better than you probably have on Saturday mornings at your local course.
The ball settled some 10 feet past the pin, where the Palmer could not convert on the excellence out of the sand. The par-saver just missed the cup and he settled for a finishing bogey for the second round. But that won't diminish our appreciation of that ingenuity and execution on its own. It's likely not a shot we'll see the rest of the weekend at Caves Valley, but as the leaders play the finisher over these last two rounds, the bunkers left (with water on the other side of the green) could be an interesting spot to watch.