The Loop
Nothing will get you ready for the 2020 NBA Playoffs like this Pitbull promo for the 2014 NBA Playoffs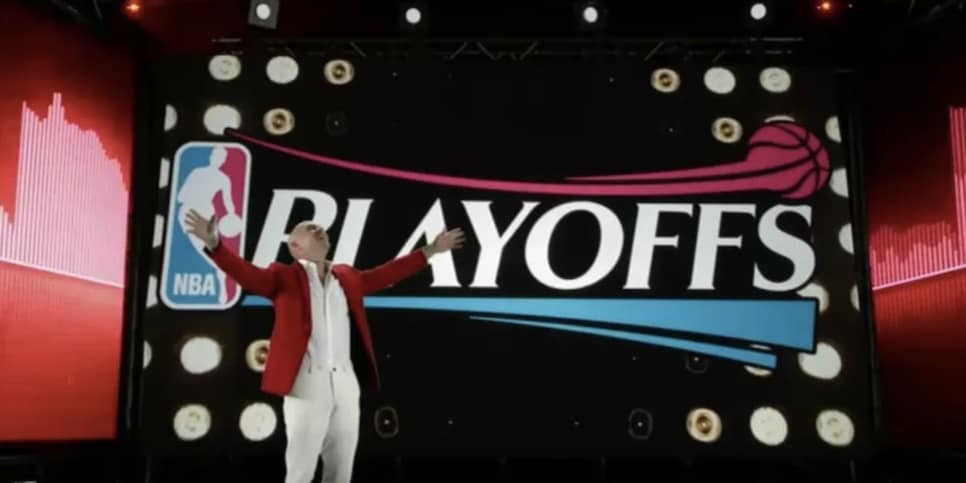 With the 2020 NBA Playoffs beginning on Monday, there are a lot of things we could write about here at The Loop. We could give you some in-depth analysis of who the best player in the world is at the moment. Is it Giannis or Luka's chance to make a special run? Can LeBron do it again? Can Dame average 50 a game? Or maybe we should dive deep into the bubble and break down Jimmy Butler's entrepreneurial skills. $20 a coffee? This better be the best damn cup of java of all time. Perhaps we could discuss how many three-pointers James Harden and company will take over the next few weeks. Spoiler Alert: It's going to be a lot.
Well, this post is not that. This post is instead a salute to the greatest moment in NBA—nay, all of sports—history. Let's remember when Pitbull yelled, "Playoffs" a bunch of times in a special basketball remix of his hit song "Timber."
The correct year of what experts call the Pitbull Playoffs is actually 2014, but facts don't matter when Mr. Worldwide comes to town.
It truly doesn't get better than this. With a bunch of NBA stars awkwardly pulling at their jerseys and staring at the camera, Pitbull does to music what Charles Dickens did to literature. Let's analyze some lyrics.
"Crossover pull-up, shoot the j off/Alley-oop, slam dunk, PLAYOFFS"
The man rhymed "shoot the j off" with "playoffs." Give him a Pulitzer or Nobel Peace Prize.
At the time, there seemed to be some backlash to the song choice, as it seemed to play every five seconds and on a louder volume than most televisions would normally allow, but with some distance between then and now, it's a bit upsetting to know that it will never get any better than that glorious once-in-a-lifetime moment.
Nevertheless, we're still excited for whatever tricks the NBA Bubble has up its sleeve. We're happy that the playoffs are back in any form and you know that we'll be watching.
As a distinguished poet once said, "It's about to go down."