News
2018 AT&T Pebble Beach Pro-Am: Inside the bags of the celebrities
Along with the 156 professionals, this week at the 2018 AT&T Pebble Beach Pro-Am also sees 156 amateurs teeing it up alongside those who play for pay. Among that group are a number of people you probably never have heard of, but, as is custom for the tournament once known as the "Crosby Clambake," a handful of celebrities adorn the field. Here's a look at some of the more familiar faces, and the equipment they are using this week on the Monterey Peninsula—a mix of modern technology . . . and almost embarrassingly ancient equipment.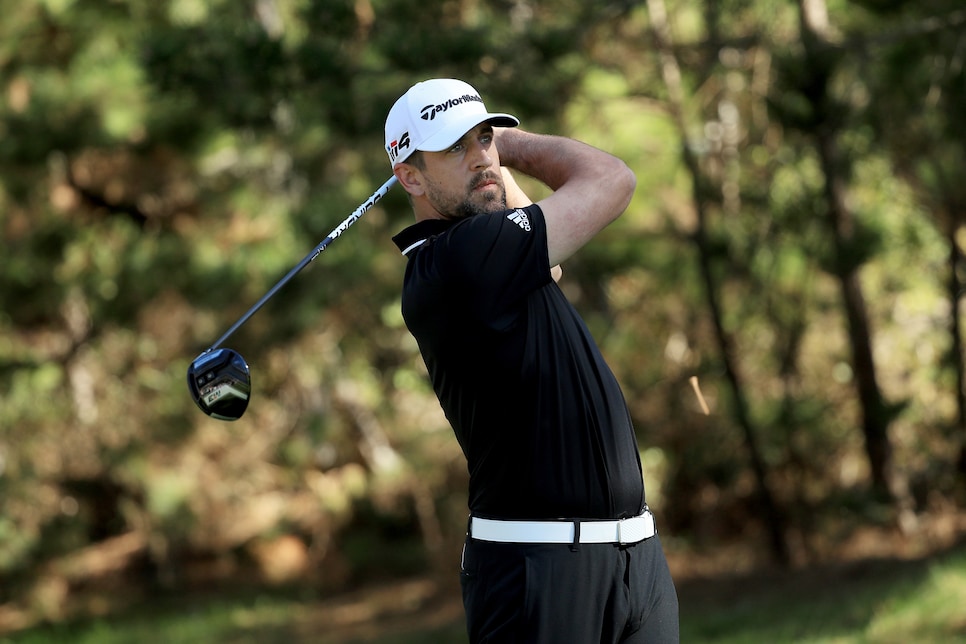 Aaron Rodgers is no joke on the golf course—holding a 5.7 index out of Green Bay Country Club. The NFL star didn't post a score between August through December, but his GHIN reveals that he did fire a 72 last year (on a course with a 73.9 rating and 142 slope). Rodgers is playing with Jerry Kelly, a Wisconsin native, and Rodgers has some new gear in the bag this week—TaylorMade's new M3 driver. Notice the weights moved toward the front. That's a big boy move!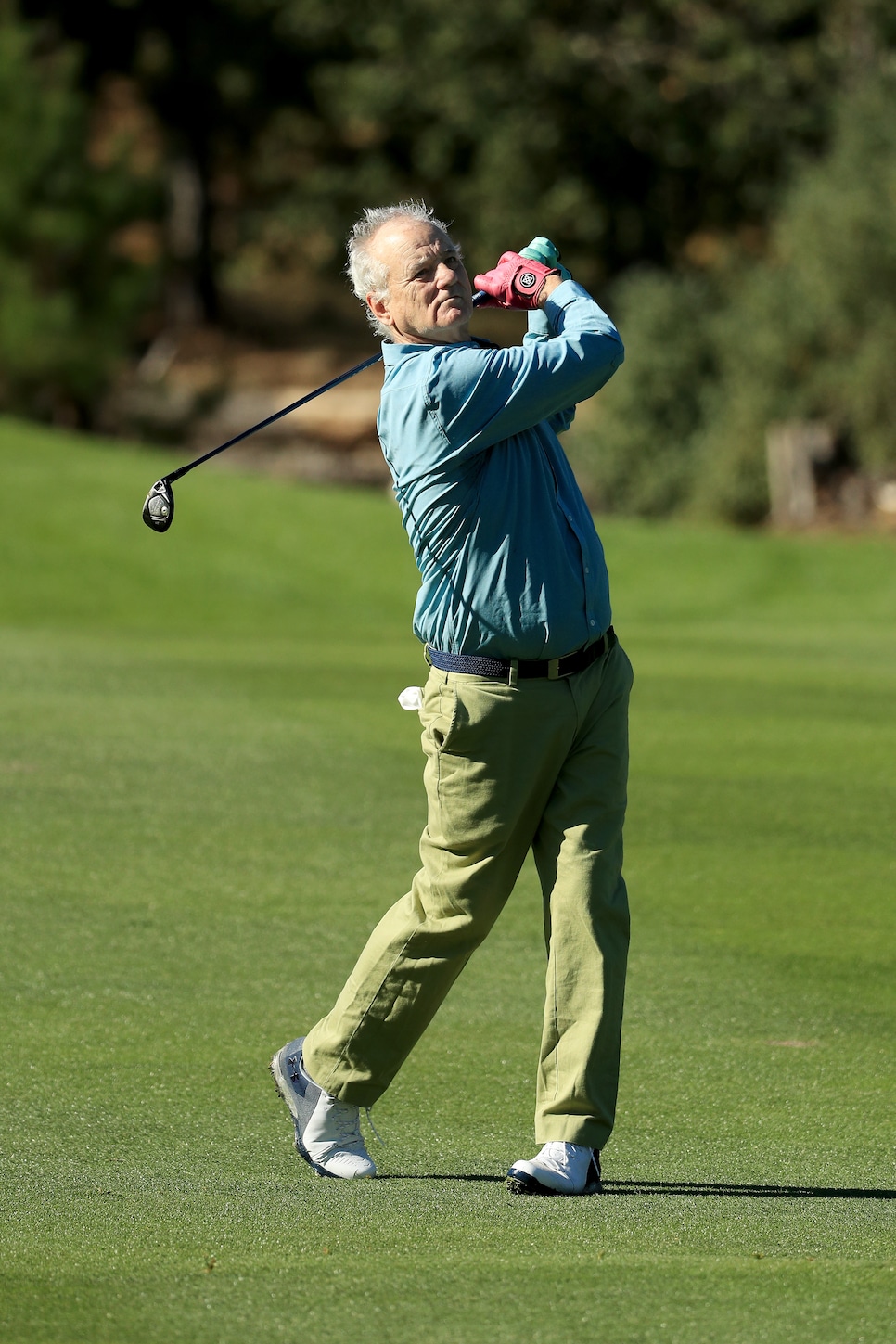 Wow, Seriously Bill Murray? Look, we can understand the desire for a comfort club (we all have one, or two), but using a Titleist 910H 21-degree hybrid, a club that's almost a decade old, should be a little outside the "comfort zone." That club looks like it has been through the wars. Time to provide it an honorable discharge from your bag.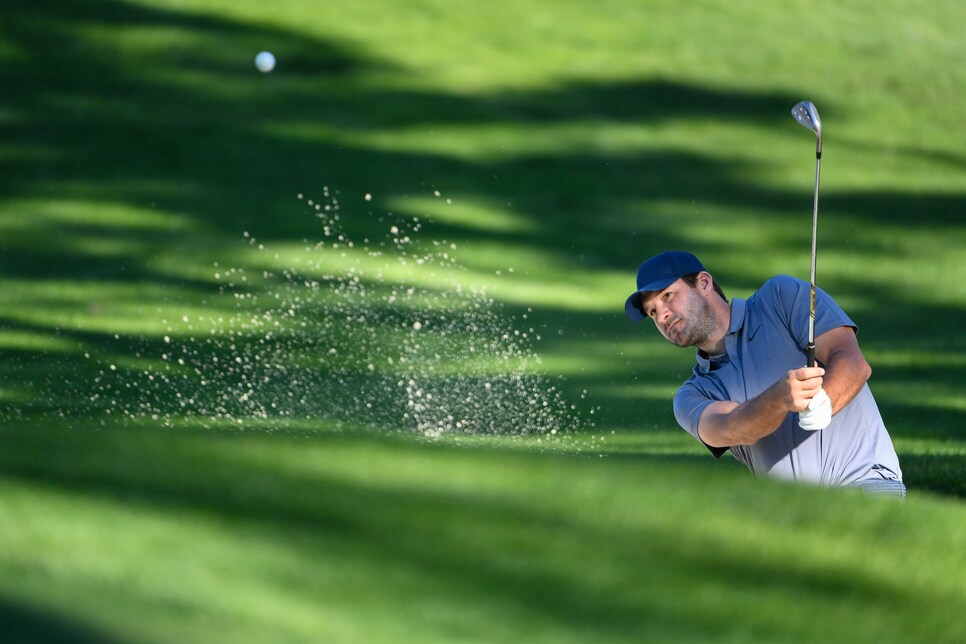 Everyone knows Tony Romo has game, both in the broadcast booth and on the golf course. Romo regularly tries to qualify for the U.S. Open and is a plus 0.3 Index at Dallas National and Trinity Forest in Texas. Romo's wedges are also the preferred choice of the pros, Titleist's Vokey SM7 model.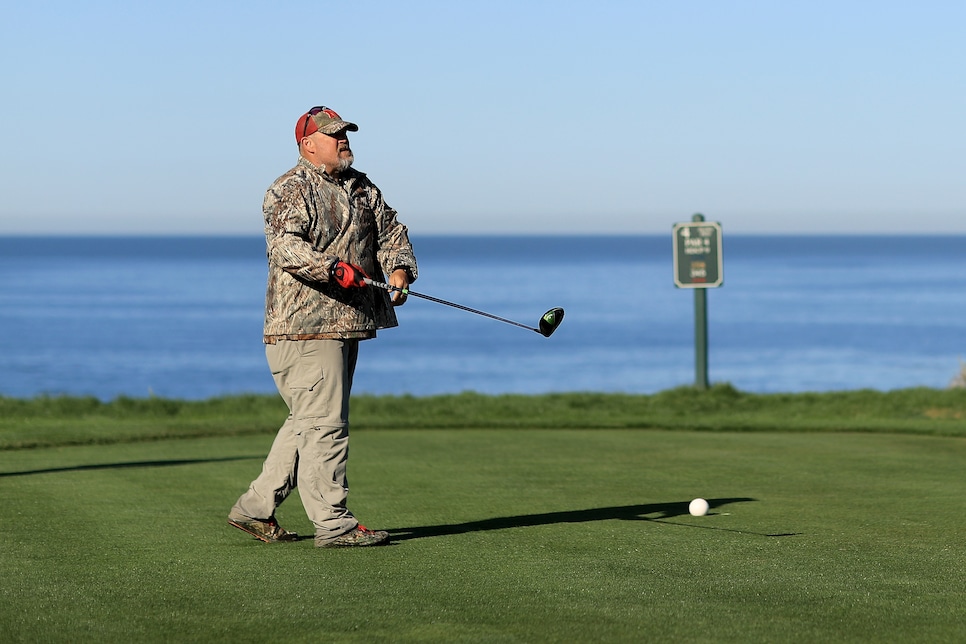 Yes, they even let lefties play in the Pro-Am as the presence of Larry the Cable Guy attests. The comedian's choice of driver, Callaway's Great Big Bertha Epic, shows even a good ol' redneck can know their golf equipment.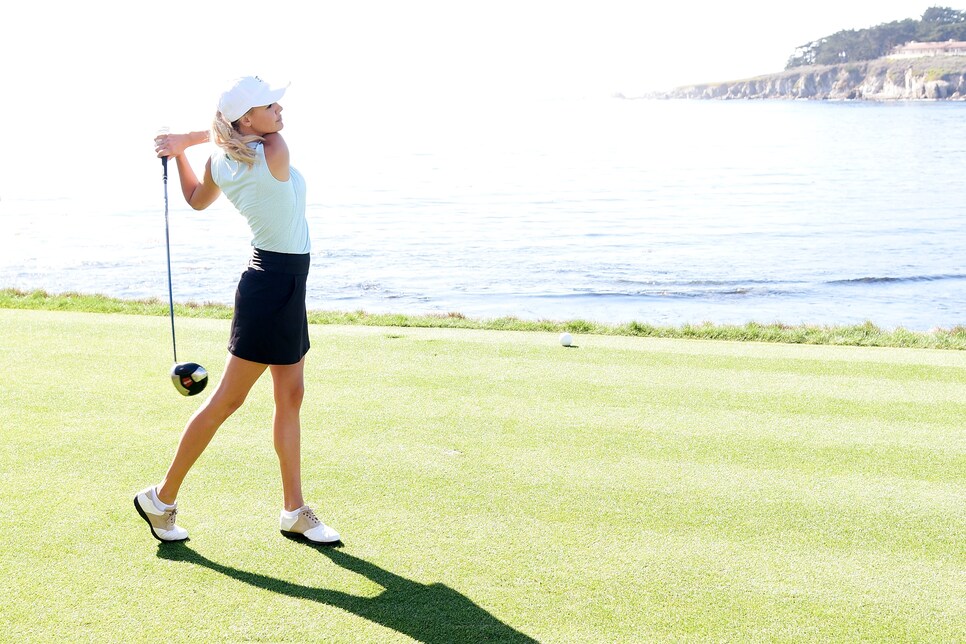 Supermodel and actress Kelly Rohrbach knows what she's doing on the course (she's a 7-handicap) but could obviously use some guidance with her equipment. Rohrbach is sporting a Callaway FT-5 driver at Pebble Beach—a club that debuted in 2007 and has a current trade-in value under $20. Throwback style is one thing, but the same doesn't apply to golf equipment. You're losing valuable distance and forgiveness by using a club that's more than 10 years old.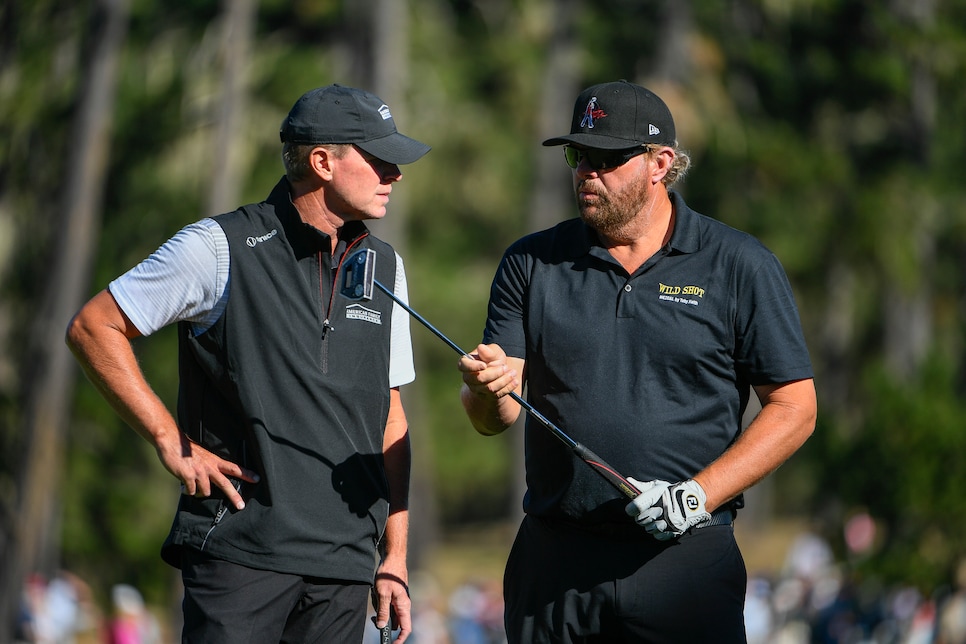 Country music star Toby Keith is paired with Steve Stricker at the AT&T Pebble Beach Pro-Am and appears to be getting a little advice about his choice of putter from Strick. Keith is wielding a Scotty Cameron by Titleist Futura 7M mallet with a center shaft.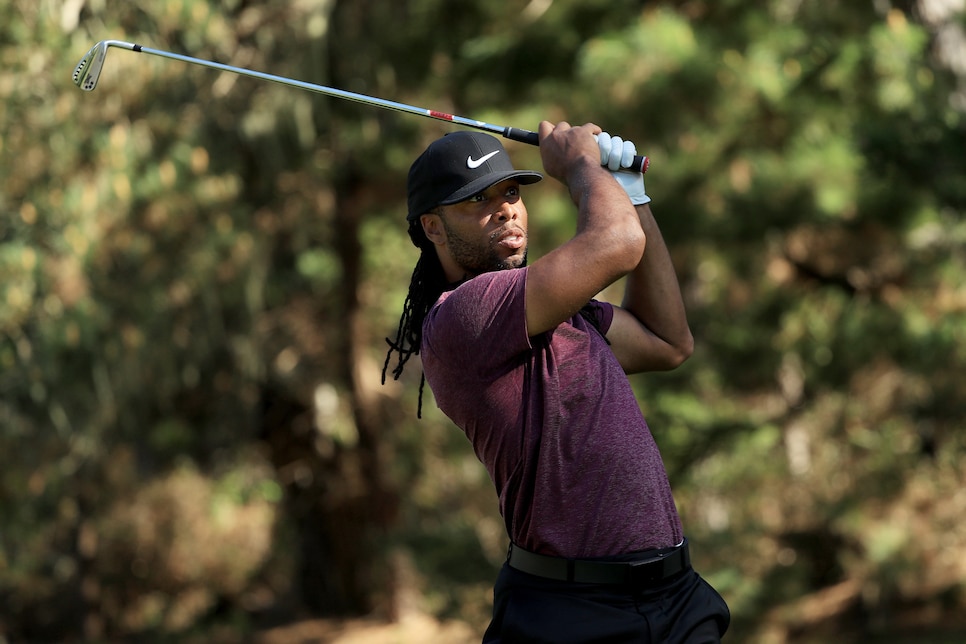 Larry Fitzgerald owns a 10.6 Handicap Index out of Whisper Rock Golf Club in Arizona and has been busy since football season ended, posting all 20 rounds on his GHIN card in 2018. We've seen Fitzgerald play, and he can regularly bash it over 300 yards off the tee. His irons, however, are PXG's more forgiving 0311XF model, giving the perennial Pro Bowler a little extra help on his approach shots.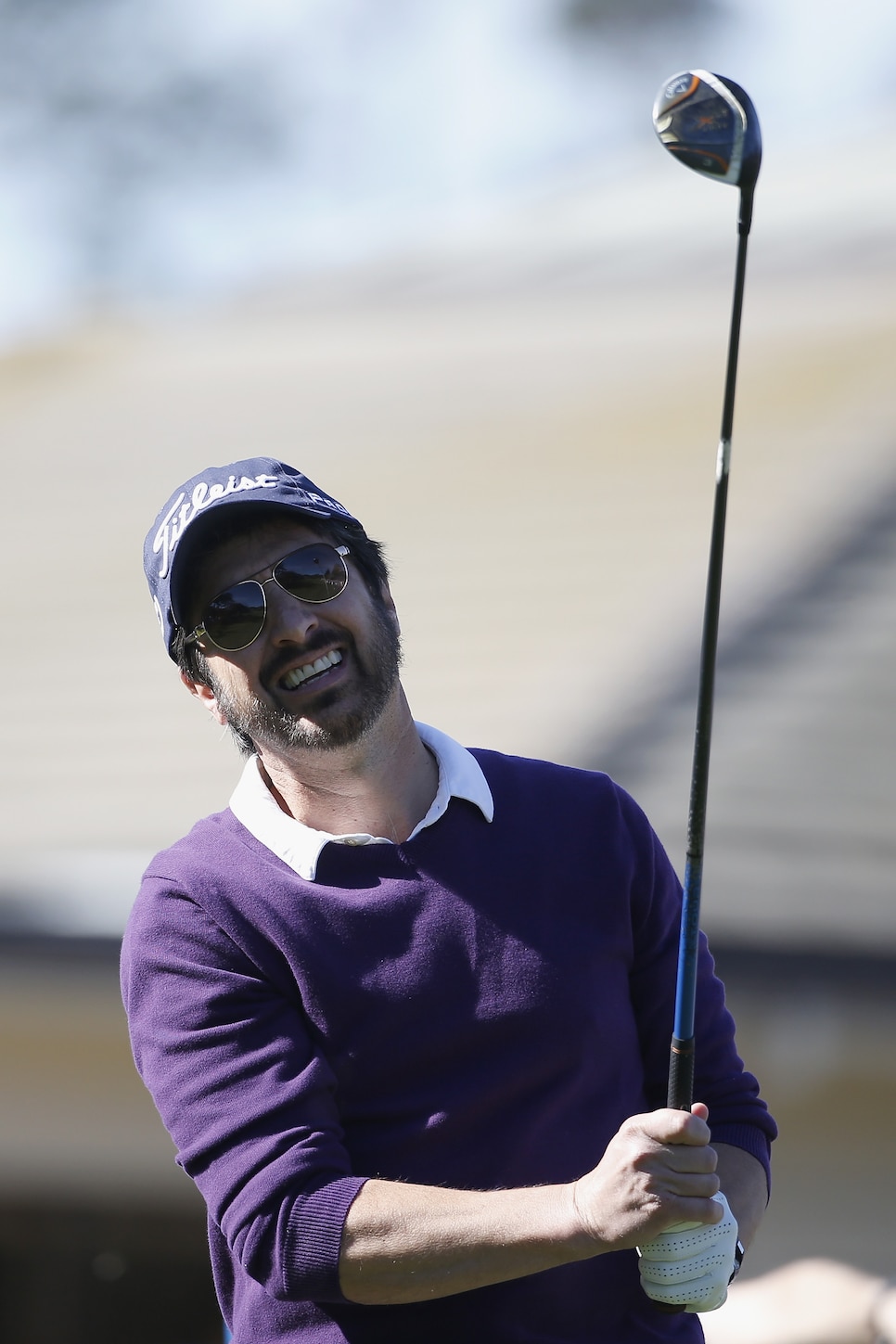 Everybody might love "Everyone Loves Raymond" star Ray Romano, but the comedian's choice of fairway wood is a bit of a joke. He's using Callaway's X2 Hot fairway woods, a club that's more than four years old. Hey Ray, we've heard Callaway has some new models out there.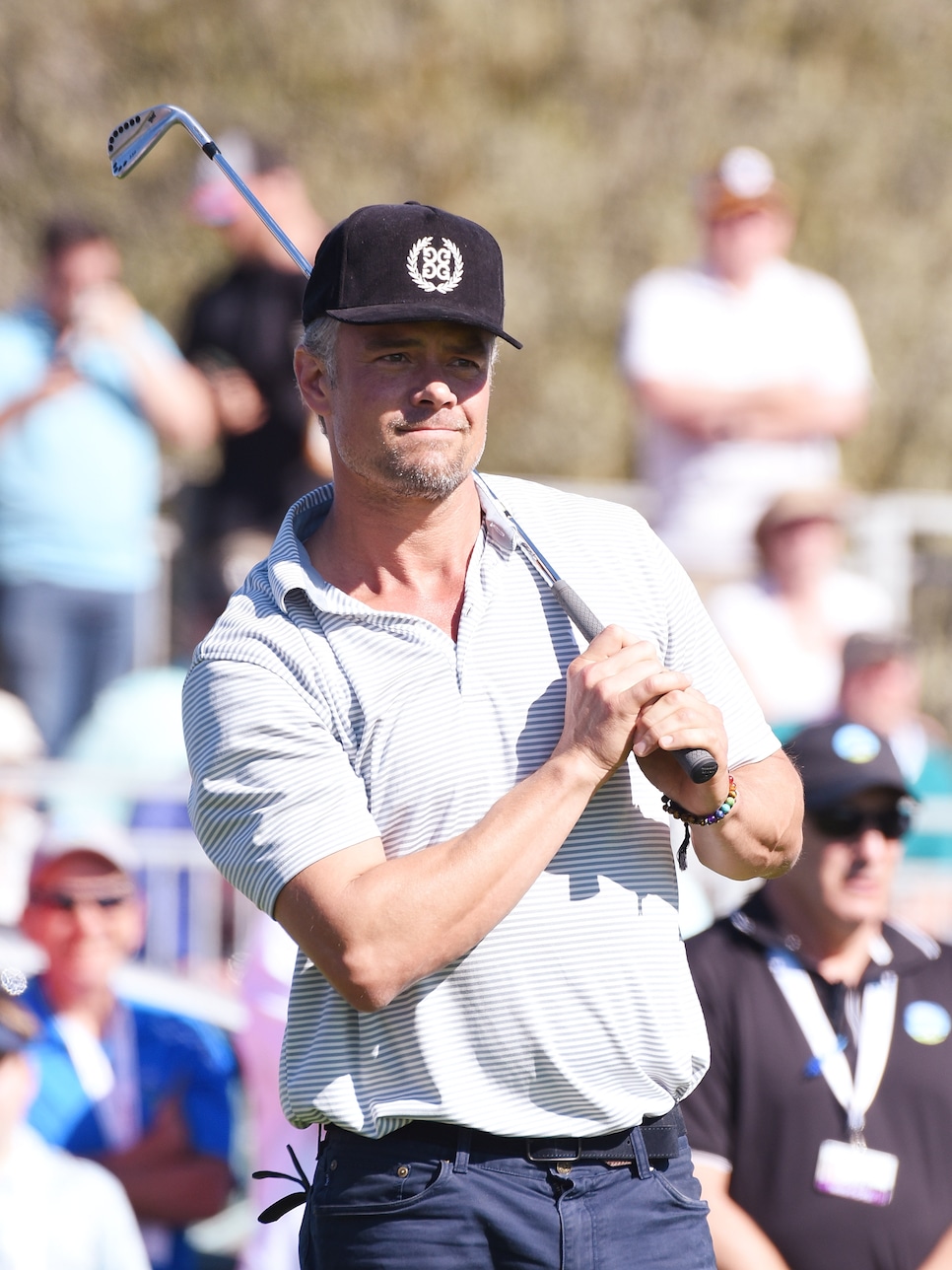 Actor Josh Duhamel obviously can afford quality sticks and he went upscale with his choice of PXG's 0311 irons. Judging from this photo, he has the original model which features four weights in the toe area. The model was later revised to where it now only has three weights in that spot.