The Loop
2017 U.S. Open: The Do's and Don'ts of fan attire
ERIN, Wis. -- Golf galleries are undisputedly the most well-behaved fan base in sports (Ryder Cup excluded). Sadly, what they have in manners, they lack in fashion. It's a bit of a head-scratcher; for a game often derided for its aristocratic nature, that sentiment is not seen in its style.
Fortunately for you, we're here to help. Here are 10 Do's and Don'ts for dressing up for a golf tournament.
DO: Wear a collared shirt
Seems obvious, right? Though it's a minority, there's still a considerable contingent of fans at Erin Hills donning a t-shirt. This is a gentleman's game, and that creed should be seen in your ensemble.
This is why your kid gets bullied at the playground.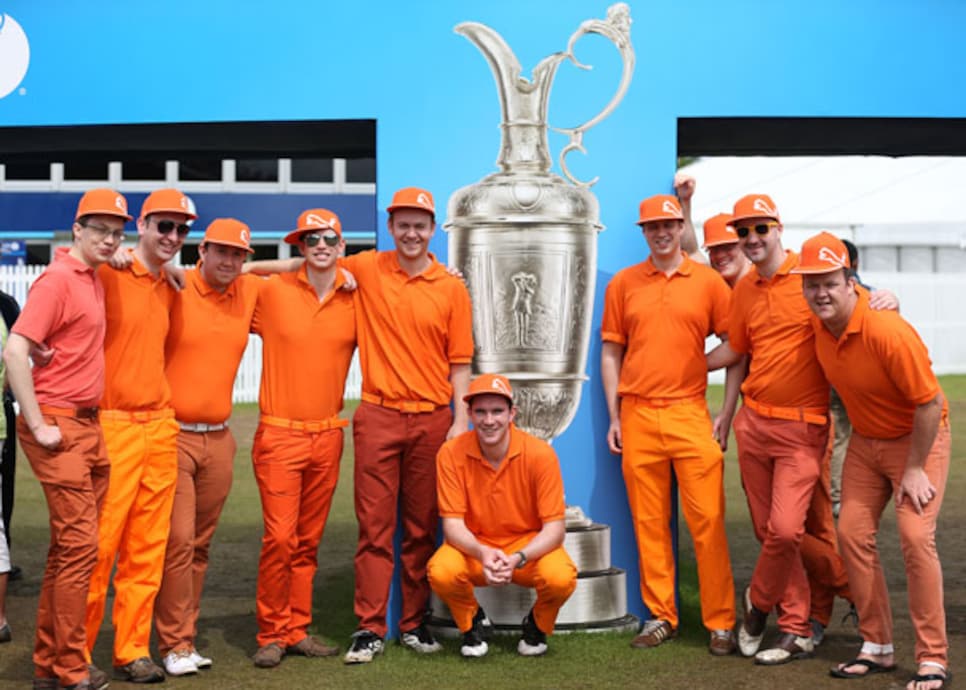 Ross Kinnaird/Getty Images
DO: Show some individuality
There are 35,000 fans each day at Erin Hills; you're going to have some overlap in shirts seen. Nevertheless, if you have polo that's idiosyncratic or quirky, don't be afraid to let it fly.
DON'T: Go overboard in said uniqueness
Although if you think this is a good idea...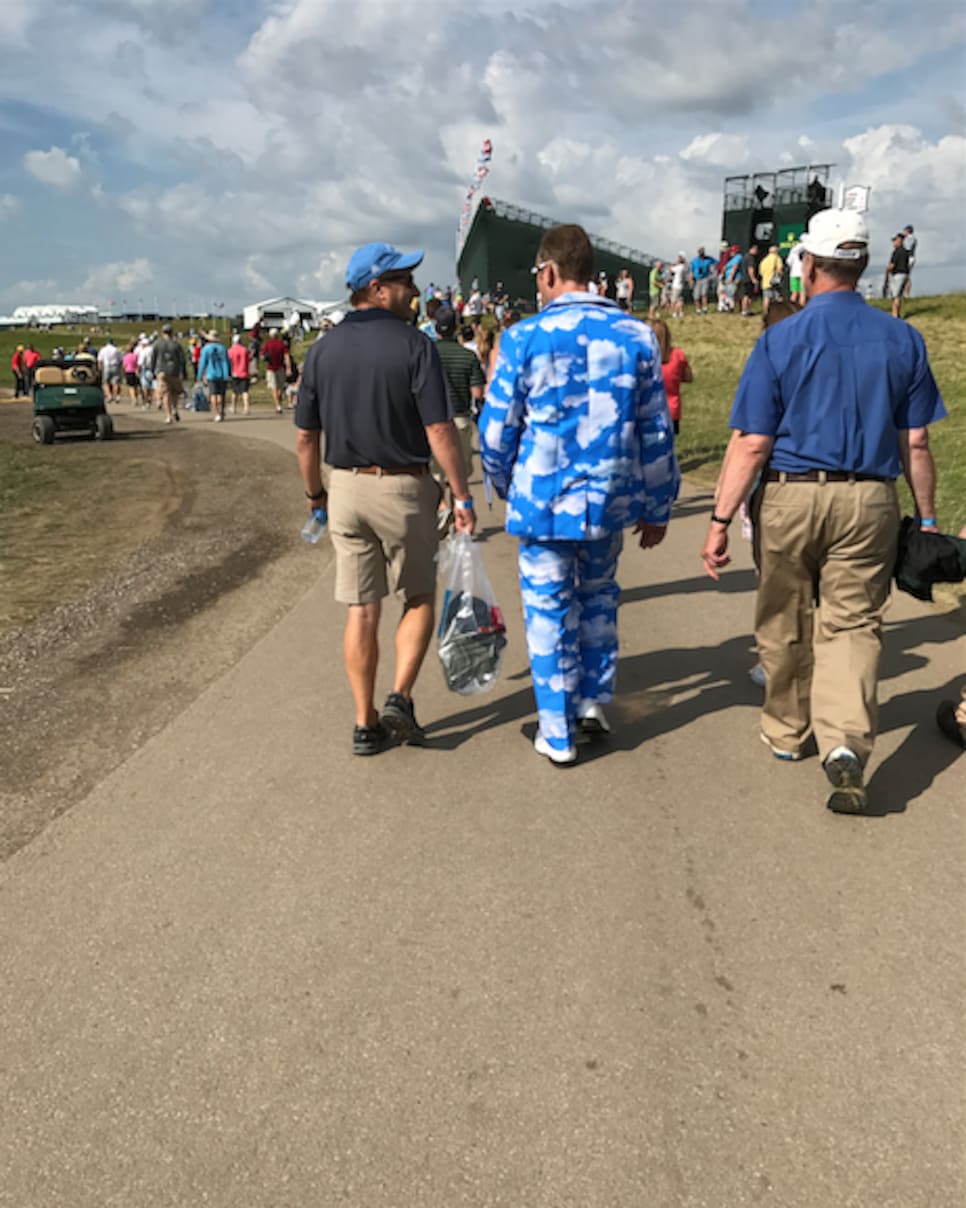 ...you're already a lost cause.
DO: Buy a shirt from the merchandise tent
Yes, you might have to refinance your mortgage, but purchasing a logo shirt from an event commemorates your trip and earns some street cred from your golf brethren when you wear that bad boy out.
DON'T: Immediately put it on
God bless your enthusiasm, but you look like a dork. Plus, you're about to sweat your ass off; you have to keep it pristine, you monster.
DO: Show your local, school, team pride
This is especially true if the entity in question is far away from the tournament site. My eyes have glazed over from all the Wisconsin Badgers apparel this week, but I damn sure remember the cat rocking a High Point U. golf shirt.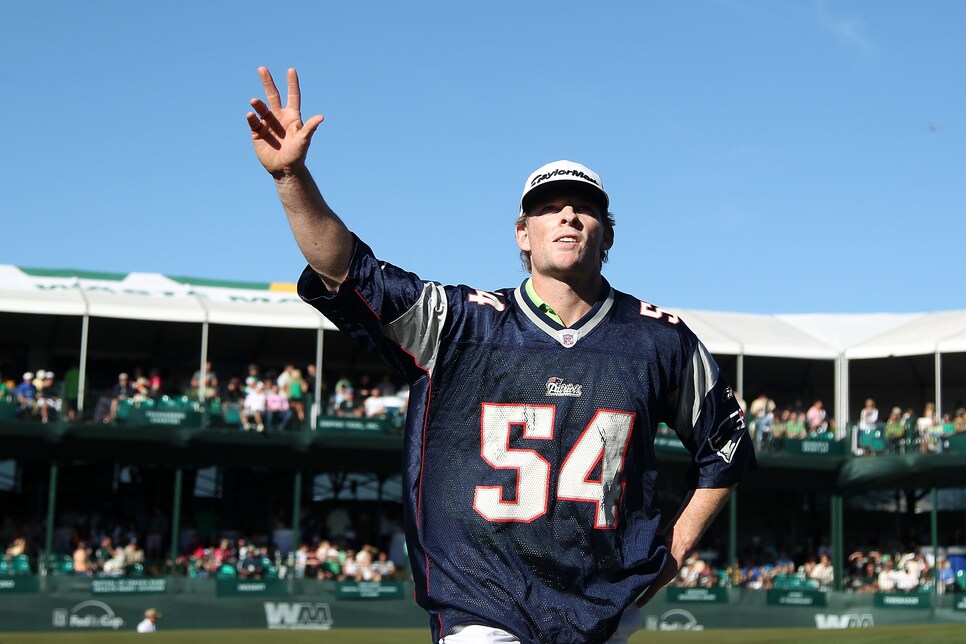 The upset of the early week: only one Packers jersey sighting. A far cry from what we witnessed at the 2015 PGA Championship at Whistling Straits. I think this is progress.
DO: Model shirts from other tournaments or courses
It instills an aura of validity to your fandom, that this isn't your first rodeo. It could also be a conversation starter, drawing the interest of a fellow fan who may inquire about your experience.
DON'T: Flaunt the Masters logo
You love Augusta National. I love Augusta National. We all love Augusta National. But the beautiful yellow-tinted USA emblem has become omnipresent at golf events. Wear your Masters gear with pride, just leave it in the closet when heading to another tournament.