News
Presidents Cup 2017: U.S. team acknowledges awkward nature of Presidents Cup blowout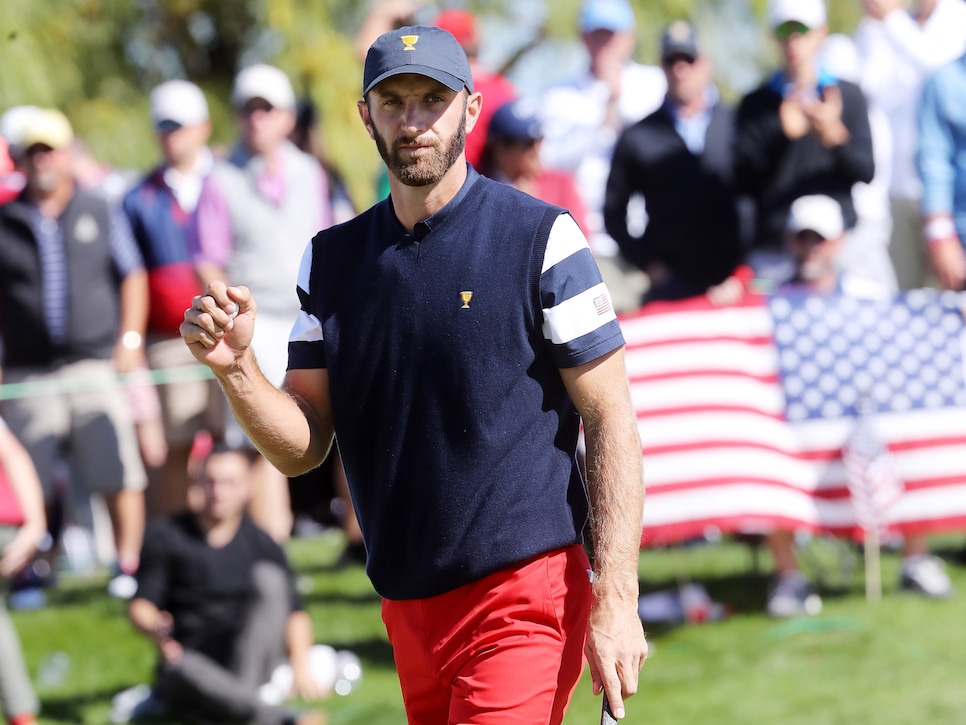 JERSEY CITY, N.J. — There was an upshot to the American dominance displayed through the first three days of the Presidents Cup: Sunday's single matches were rendered inconsequential.
With 12 points available, the United States needed just one to secure the cup. Any delusions of grandeur from the Internationals were quickly extinguished by Kevin Chappell halving the opening match then Daniel Berger delivering the final blow with a W over Si Woo Kim. And though the Internationals made a valiant effort in the final proceedings, winning 7½ points on the day, it was essentially a glorified exhibition … of an event already designated an exhibition.
Speaking late Sunday night, the Americans acknowledged the bizarre nature that surrounded Sunday play.
"Honestly, it was really weird being out there today, like knowing there was no chance of losing," Dustin Johnson said. "It really was, like even in my match, we both played really well.
"We ended up halving the match, but it was just, I don't know how to explain it but it was like we were out playing all—I was playing golf with my buddies or something. It was weird. I don't even know how to explain it but it really was, it was kind of unusual being out there knowing that it really didn't matter. We were going to win no matter what."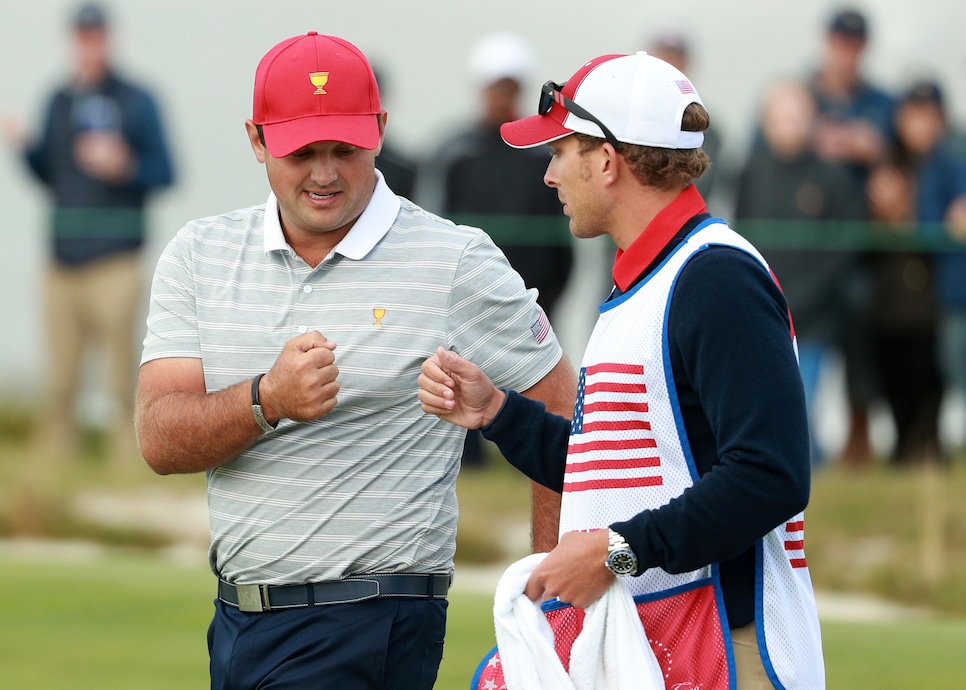 Even Patrick Reed, known for spirited, enthusiastic demeanor in team competitions, admitted Sunday presented a problem.
"It was definitely a different challenge, being as far ahead as we were, only needing one point to clinch, and being kind of the middle of the pack of the groups going out. You knew that probably by the time you make the turn, it's already going to be done," Reed said. "We only needed one point, and so I think it just kind of took out a lot of the adrenaline, a lot of the excitement that normally comes with the team events because normally they are a lot closer.
"It was different, but at the same time, I mean, it was kind of satisfying because how well we played leading into today. I mean, really, today, we could have sent three guys out there and figured out a way to get one point."
It was the 10th American victory in the event's 12-match history, and seventh straight. Although calls to fix the Presidents Cup are far from new, the blowout infused a palpable sense of urgency to address the competition's future.
In that same breath, don't look for the Americans to have any pity for their counterparts, or offer ideas on changing the format.
"It's tough to answer," Phil Mickelson said. "But we've been on both sides of it. We've taken some pretty good poundings and we've delivered them, too.
"I just think that it's hard to answer that question because we have such a strong team who played their best. Rather than dwell on what could be done on the other side, I think it should be more cherished what has taken place on this side and the level of performance in each match by all these players and the level of golf. Because these guys have incredible performances individually. Everybody here has some incredible records. I mean, Player of the Year this year, and just I can't get over the talent on this team. And then, to all bring out their best golf together is just really exciting. I'd rather focus more on that and what an incredible performance this has been for our team than to worry about how to fix the other team. That's really not high on my list of priorities."