News
PGA Championship 2017: Dustin Johnson—remember him?—seeking to avenge missed opportunities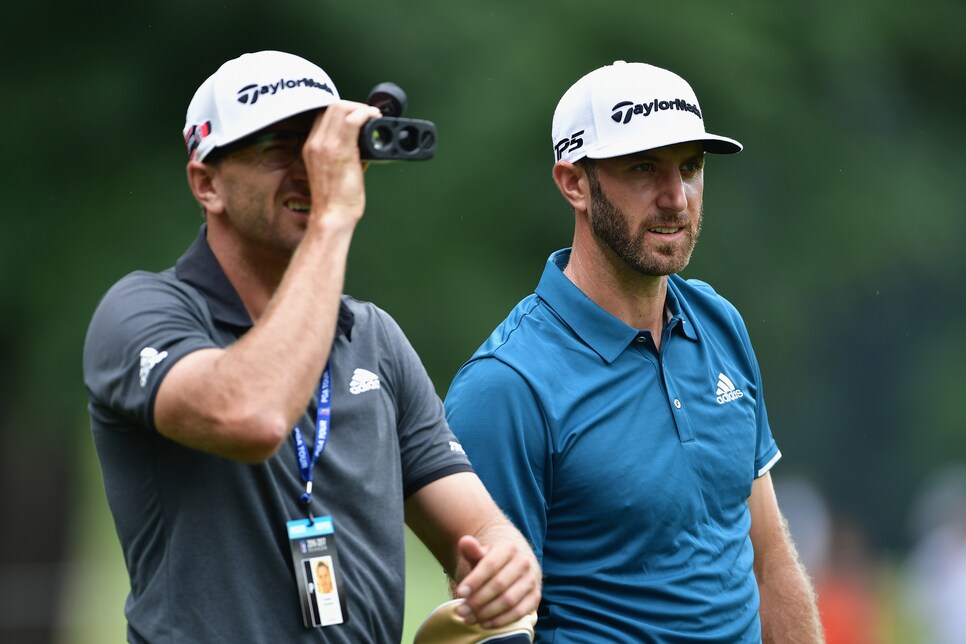 CHARLOTTE—The PGA Championship's "Glory's Last Shot" slogan is no more, but the notion still rings true. Especially for Dustin Johnson.
In the early weeks of April, it was preordained that Johnson would win a major in 2017; the only question was how many. In a four-tournament span, he beat or tied all but two competitors, capturing two WGC titles and the Genesis Open in the process. His only poor pre-Augusta showing was a missed cut at Torrey Pines, which was justified, knowing that Johnson had flown to Dubai days before. Coupled with his play in 2016, the build-up to the Masters felt less like a tournament preview and more like a coronation. Forget Player of the Year: Could Johnson submit one of the best seasons in modern golf?
Four months and a staircase incident later, Johnson is seeking his first top 50 at a major this season. He's still No. 1 in the world—but no longer the favorite for POY honors. Amazingly, he is a secondary headline in Charlotte.
As discussed in our PGA Championship podcast, when a player reaches a certain echelon, he is judged solely by his major performances. This rubs some the wrong way, rendering the rest of the 40-week season hollow. Classifying a three-victory campaign (with the possibility of more) a failure because of non wins in four specific events seems unfair, the type of hot take saved for a radio show.
Conversely, as time has proven, history rarely remembers what you did in Buick Classics or Houston Opens, even WGC events. But a major is forever. In this vein, walking away from Quail Hollow without the Wanamaker Trophy suggests Dustin Johnson's 2017 -- one that was destined for glory -- would be a disappointment.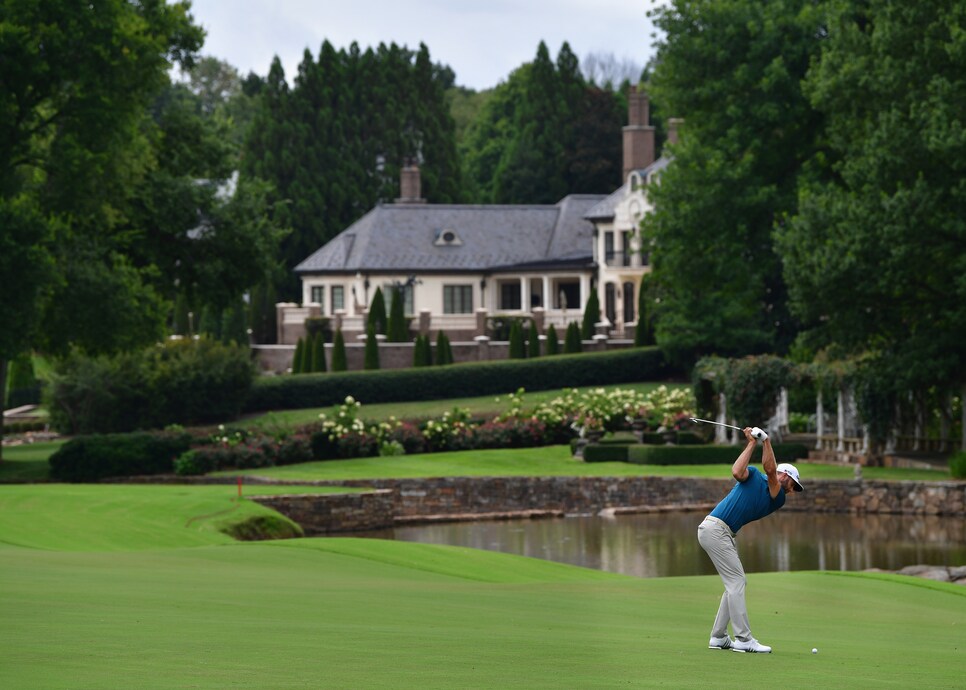 If Johnson's feeling extra pressure this week, he didn't convey it when speaking to the media at Quail Hollow on Tuesday. Though admitting the injury and subsequent struggles have been maddening, the 33-year-old was upbeat about his prospects.
"Things happen, and so now I've just got to fight and practice and work hard to get back to where I was," Johnson said. "You know, I feel like it's really close to being back to how good it was before the Masters."
Johnson conceded part of the issue stemmed from his rehabilitation plan, at least regarding his golf preparation.
"I probably did it in the wrong order," Johnson said. "After taking time off, obviously your short game, you lose a little feel, a little touch. But if I would have just been working on that, then my long game wouldn't have had to have been as good, because then I could get up-and-down.
"When you get an injury, it's tough to say what to do first or how to work back into it. I did spend a lot of time on wedges and things but I never felt like my wedges—I lost any control with the wedges."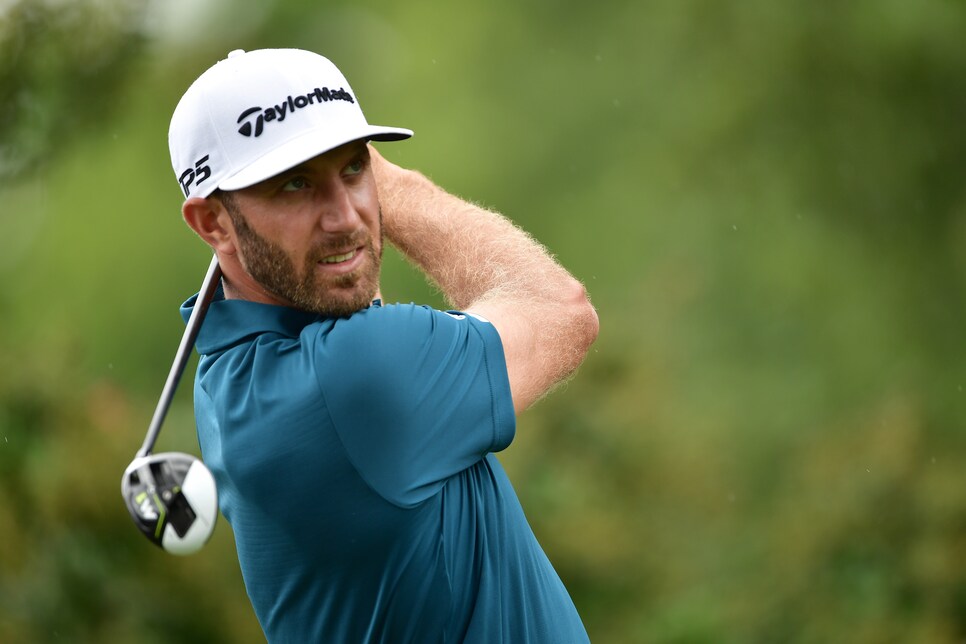 In Johnson's defense, it wasn't like his performance has been off the reservation. In his first appearance from injury, he logged a T-2 at the Wells Fargo Championship, and followed with commendable outings at the Players (T-12) and the Byron Nelson (T-13). But then Johnson missed cuts at both the Memorial and U.S. Open, and despite a strong Saturday push at Birkdale, finished T-54 at the Open Championship thanks to a seven-over round on Sunday. It was his worst three-tournament stretch since 2013.
"Yeah, obviously it's really frustrating," Johnson said. "You've just got to deal with them."
There has been hope, evidenced in a top-10 at the Canadian Open and a strong weekend (68-66) in Akron. This week's conditions -- long and wet -- are tailored to his game, as he ranks first in strokes gained: tee-to-green and second in off-the-tee.
And if golf is a game of confidence, Johnson's not sure on conviction: When asked where his current feel ranked from 1 to 10 -- with his pre-Masters game earning a 9 -- Johnson gave himself an 8 1/2.
"It's a tournament that I would definitely like to win," Johnson said, "and I feel like there's no better week than this one."
It's golf's last chance for glory in 2017, and Johnson's ready to take his shot.