News
2017 NCAA Women's Regional fields selected; Stanford, Alabama, Florida, UCLA grab No. 1 seeds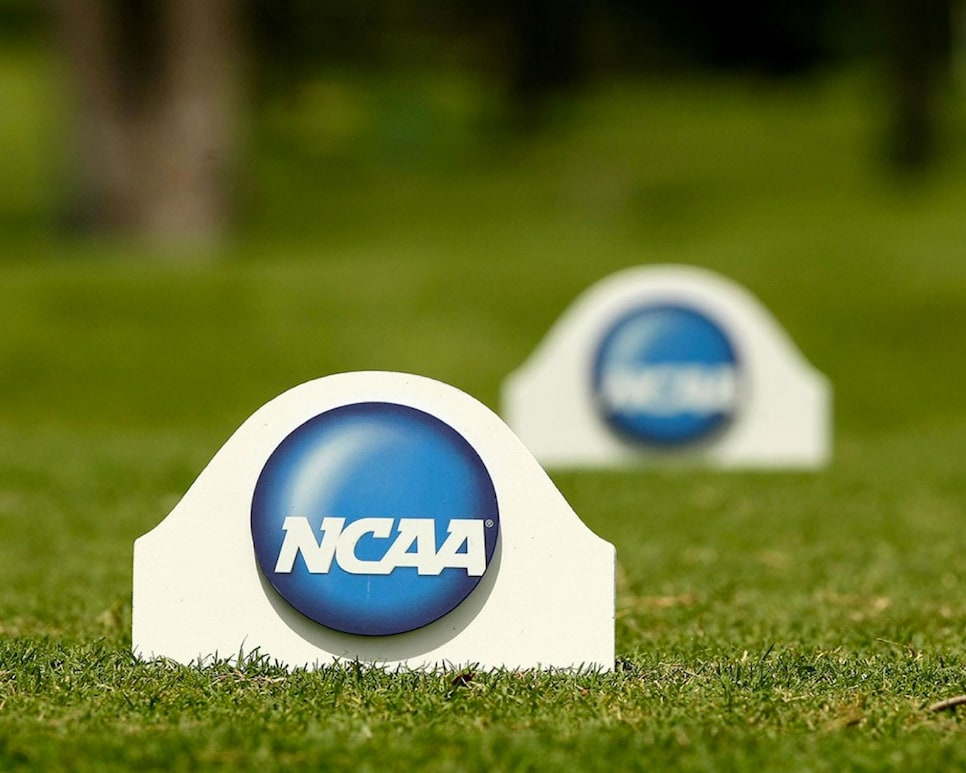 Stanford, Alabama, Florida and UCLA each earned No. 1 seeds as the NCAA Division I Women's Golf Committee announced its selections of 72 teams and 24 individuals to participate in the four Women's Regionals, May 8-10.
Defending NCAA champion Washington received the 10th seed in the Albuquerque Regional, one of 10 Pac-12 schools to earn a bid to the postseason, the most of any conference. Nine SEC schools earned spots, while eight from the Big 12 and eight from the ACC. Seven schools from the Big Ten also received bids.
Six teams and three individuals will advance from each of the four NCAA Women's Regional tournaments to the NCAA Women's Championship at Rich Harvest Farms in Sugar Grove, Ill., May 19-24.
The Championship G.C. at the University of New Mexico
Albuquerque
Teams (listed by seed; conference champs in parenthesis)
Stanford
Southern California
Duke (ACC)
Miami (Fla.)
Oklahoma State
N.C. State
California
Illinois
Pepperdine
Washington
SMU
Campbell (Big South)
Denver (The Summit League)
New Mexico State (WAC)
Cal Poly (Big West)
CSU-Sacramento (Big Sky)
Houston Baptist (Southland)
Texas Southern (SWAC)
Individuals
Martina Edberg, CSU-Fullerton
Bianca Pagdanganan, Gonzaga
Jess Yuen, Missouri
Gudrun Bjorgvinsdottir, Fresno State
Paige Lee, UC Davis
Kristin Le, Santa Clara
U. of Georgia G.C.
Athens, Ga.
Teams (listed by seed; conference champs in parenthesis)
Alabama
Georgia Northwestern
Arizona
Baylor
Wake Forest
UCF (American Athletic Conference)
Tennessee
North Carolina
Clemson
Augusta
Auburn
Kansas State
Michigan State (Big Ten)
Troy (Sun Belt)
Princeton (Ivy League)
North Florida (Atlantic Sun)
Quinnipiac (MAAC)
Individuals
Chieh Jessica Peng, Mississippi State
Laura Fuenfstueck, College of Charleston
Lisa Pettersson, East Carolina
Vanessa Ha, San Francisco
Alexandra Farnsworth, Vanderbilt
Anna Redding, Virginia
Ohio State University G.C. (Scarlet)
Columbus, Ohio
Teams (listed by seed; conference champs in parenthesis)
Florida (SEC)
Florida State
South Carolina
Arkansas
Colorado
Texas A&M
Purdue
Ohio State
Michigan
San Jose State
Houston
Louisville
Wisconsin
Kentucky
Old Dominion (Conference USA)
Delaware (Colonial Athletic)
Missouri State (Missouri Valley)
Cleveland State (Horizon League)
Individuals
Loy Hee Ying, East Tennessee State
Camila Serrano, Florida International
Michaela Fletcher, Memphis
Emma Albrecht, Notre Dame
Kate Smith, Nebraska
Emie Peronnin, Minnesota
The Rawls Course
Lubbock, Texas
Teams (listed by seed; conference champs in parenthesis)
UCLA (Pac-12)
Arizona State
Furman (Southern)
Kent State (Mid-American)
Texas (Big 12)
Oklahoma
BYU
San Diego State
Texas Tech
TCU
UNLV (Mountain West)
Oregon
Iowa State
Oregon State
Murray State (Ohio Valley)
Georgetown (Big East )
Richmond (Patriot League)
Sacred Heart (Northeast)
Individuals
Caroline Nistrup, LSU
Malene Krolboll Hansen, Coastal Carolina
Lois Kaye Go, Boston College
Alivia Brown, Washington State
Jakeishya Le, UC Riverside
Katrina Prendergast, Colorado State