News
2017 British Open: The winners and losers from Day 2 at Royal Birkdale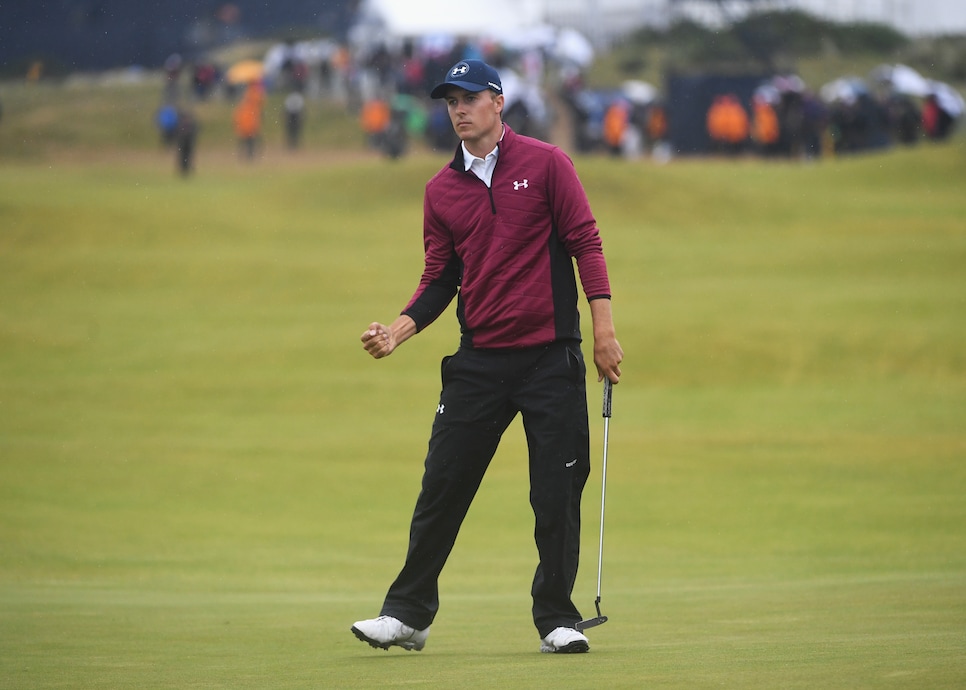 The sea was angry today, my friends. Aided by the elements, Royal Birkdale struck back on Friday, as only eight players broke par. But, while the weather's havoc helped many players close the gap, the top of the leader board remained relatively unchanged. Here are the winners and losers from Day 2 of the Open Championship.
If you're one of those schmucks fans that enjoys watching professional golfers suffer, Friday was your Valhalla. The field scoring average for Round 2 was north of four over, highlighted (lowlighted?) by a pair of 81s and 82s. Oh, and the forecast isn't supposed to improve for Saturday. We hope you're happy.
"I thought even par was an eight-under round when I was sitting on my couch this morning," Spieth said on Friday afternoon. If that's the case, Spieth had to be especially pleased after a one-under 69 left him with a two-shot lead. Despite hitting just five fairways and less than half of Birkdale's greens, Spieth kept things steady by cashing in on the few opportunities that were presented, evidenced in three birdies and an eagle. At the end of last year, some fans and media members were wondering if Spieth's peers were passing him by. Thirty-six holes away from completing the third leg of the career Grand Slam, we're guessing they've changed their tune.
Starting his round just two back of the leaders, Thomas doubled the first and bogeyed the second. But the real story of Thomas' trek centers on the sixth hole, where...well, let the man himself explain it:
For those scoring at home, that's a quintuple-bogey. Hard to put your name on the claret jug with one of those bad boys on your card. The final damage was an 80, dropping the 23-year-old to seven over for the tournament, missing the cut by two.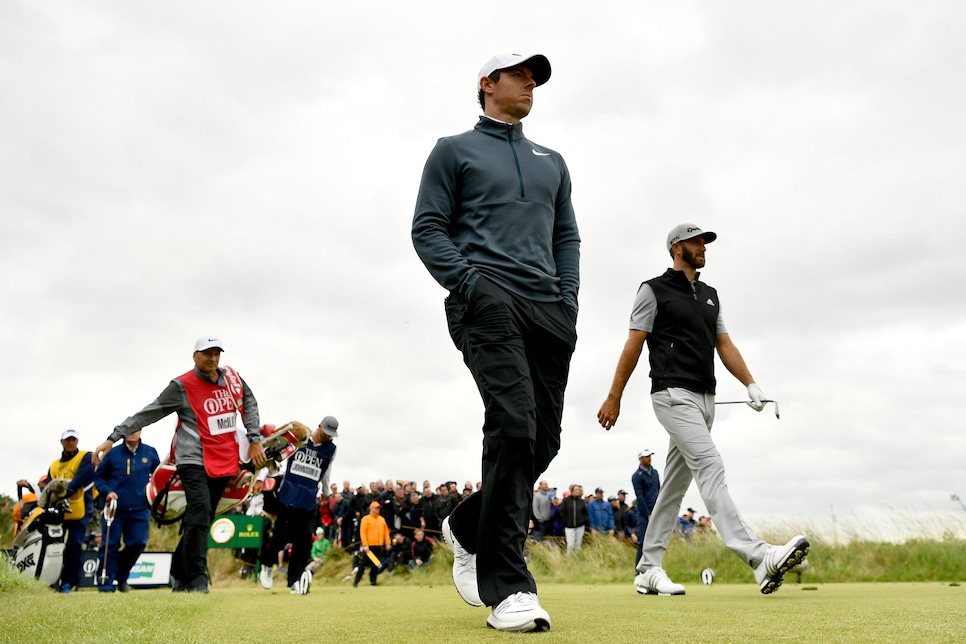 Five over through his first six holes on Thursday, it looked like Rory would have a short stay in Southport. But McIlroy's cobbled together a magnificent bounce-back effort since, getting into red figures as the tournament heads into Saturday. Better yet, McIlroy and his putter -- the club that's notoriously given him fits -- were finally simpatico, needing just 24 rolls in his round. If he can just be serviceable on the greens this weekend, McIlroy will have a viable shot at major No. 5.
Some stars shine so bright they burn out before their time. Manley, a former soccer player, was one of Round 1's feel-good stories thanks to a two-under showing. Sadly, that stay on the score board didn't last long, as he bogeyed three of his first four holes on Friday in route to an 11-over 81.
He went from co-leader to two strokes back, but a one-over 71 in Friday's storm qualifies as getting it done. Some are wondering if Kuchar can withstand the weekend heat at Birkdale; after all, he has just one top-10 Open finish on his resume. Nevertheless, with scoring struggles expected, Kuchar's grind-it-out game should be conducive to a late Sunday pairing.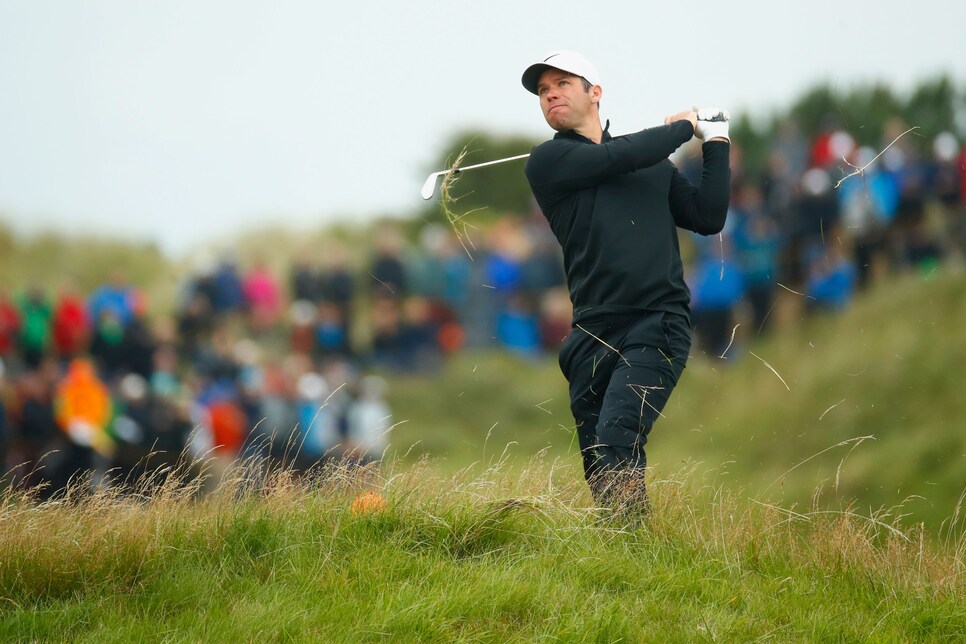 This wasn't the birthday gift Casey wanted. The Englishman, who turned 40 on Friday, began his round one back of the leaders but tumbled off the board with a five-over front nine. The back wasn't much better, leading Casey to submit a seven-over 77. He'll make the weekend, but his chances at the claret jug are kaput.
"Angry Zach Johnson" sounds like an oxymoron, but the 2015 Open champ was steamed after his opening-round 75, deciding to take his emotions out on the driving range. The results paid off on Friday, as Johnson posted a four-under 66, the best round of the day by two shots. Johnson's game has seen its ups and downs since his win at St. Andrews, but for a guy who's finished T-12 or better in four of the past five Opens, he definitely enters the weekend as an intriguing dark horse to the tournament proceedings.
On a day when par was your friend, Poulter had 16 of 'em, happily finishing with an even-par 70 to remain in the Open hunt. Perhaps more surprisingly, Poulter -- who's never been accused of lacking confidence -- has displayed a newfound humble approach this week. "There's a lot of golf to be played between now and then," he said after the round. "I'm very focused on what I'm doing right now." But, given his runner-up finish at Birkdale in 2008, one has to think Poulter likes his chances this weekend.