News
2017 British Open: R&A halts players taking shortcut at Royal Birkdale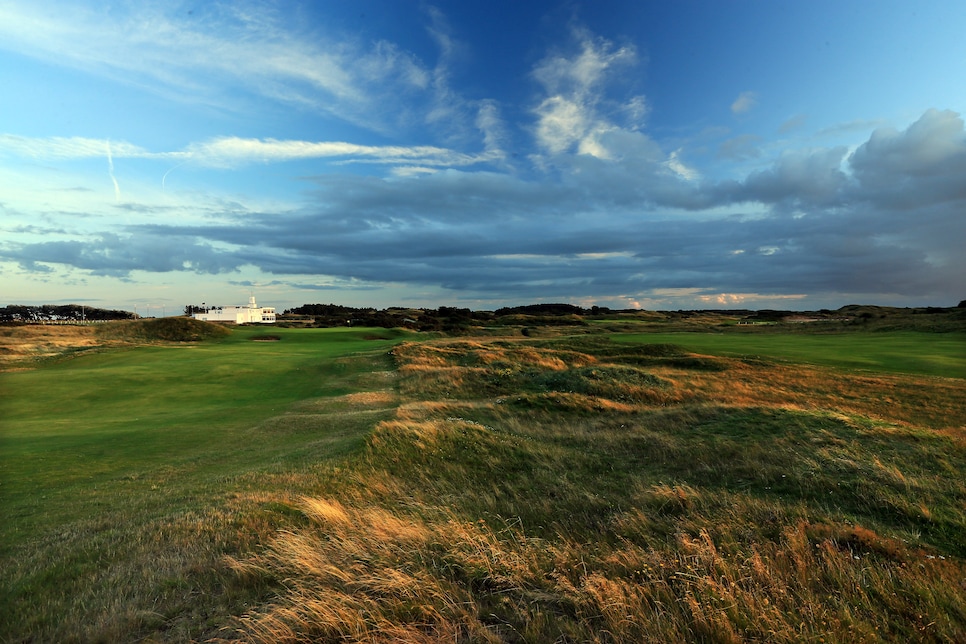 It's not the Hinkle Tree. But the R&A is putting a halt to some creative strategy discussed during Monday's Open Championship practice round at Royal Birkdale.
Colin Swatton, Jason Day's caddie and coach, approached R&A officials on Monday and asked about whether players teeing off on the par-4 ninth hole, a dogleg right, could instead aim their tee shots toward the adjacent 10th fairway. This path would leave players a wedge shot to the green rather than an approach of 170 yards or more.

The answer to Swatton was yes, but only for a brief while. When officials mulled the question, the R&A issued a notice:
When playing the ninth hole only, a ball on or beyond the 10th fairway (defined by the edge of the closely-mown area) is out of bounds.
UPDATE, Weds., July 19: Martin Slumbers, CEO of the R&A, spoke to the issue during Wednesday's press conference, and noted that spectator safety was the chief concern as golfers would be aiming at or near grandstands off the tee and then would be hitting over more spectators to get to the green. Additionally, players on the 10th hole wouldn't be able to see their peers teeing off right at them.
"The great thing about links golf is you can play a hole in multiple ways, and that's one of the beauties of it," Slumbers said. "But in this particular case we've been out there with our health and safety people, and the only way you can get the ball onto the 10th fairway is to drive it straight over the top of the grandstand, and then bring the ball back across to the ninth green, across two opposing groups of people. And we felt that that was just dangerous."