News
2017 British Open morning rundown: Stenson robbed, Westwood explains Rahm controversy and golf's anonymous star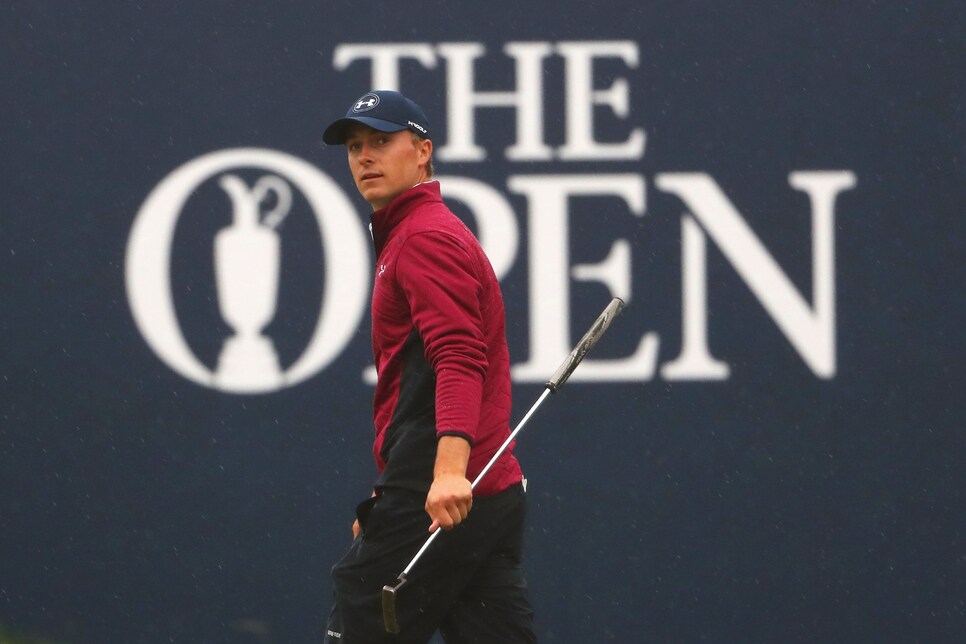 Welcome to the Dew Sweeper's Open rundown, your one-stop shop to catch up on the action from the golf world. From the professional tours, trending news, social media headlines and upcoming events, here's every golf-related thing you need to know for the morning of July 22.
While red numbers could be had on Thursday, Friday was a survival tale at Royal Birkdale. Only eight players finished the day under par, with the field average soaring above four over for the round. One of the few that found providence, however, was the Round 1 co-leader Spieth, who turned in a marvelous one-under score in arguably the worst weather of the day.
"I thought even par was an eight-under round when I was sitting on my couch this morning," Spieth said afterwards.
Despite hitting just five fairways and less than half of Birkdale's greens, Spieth kept things steady by cashing in on the few opportunities that were presented, evidenced in three birdies and an eagle.
The 23-year-old enters Saturday with a two-shot lead, the 13th time he's been the top man at a major. More importantly, he's 36 holes away from completing the third leg of the career Grand Slam, an achievement that puts him in rarefied territory. With guys going low on Saturday, Spieth will have to remain on the attack. Through two days, though, that doesn't seem to be an issue.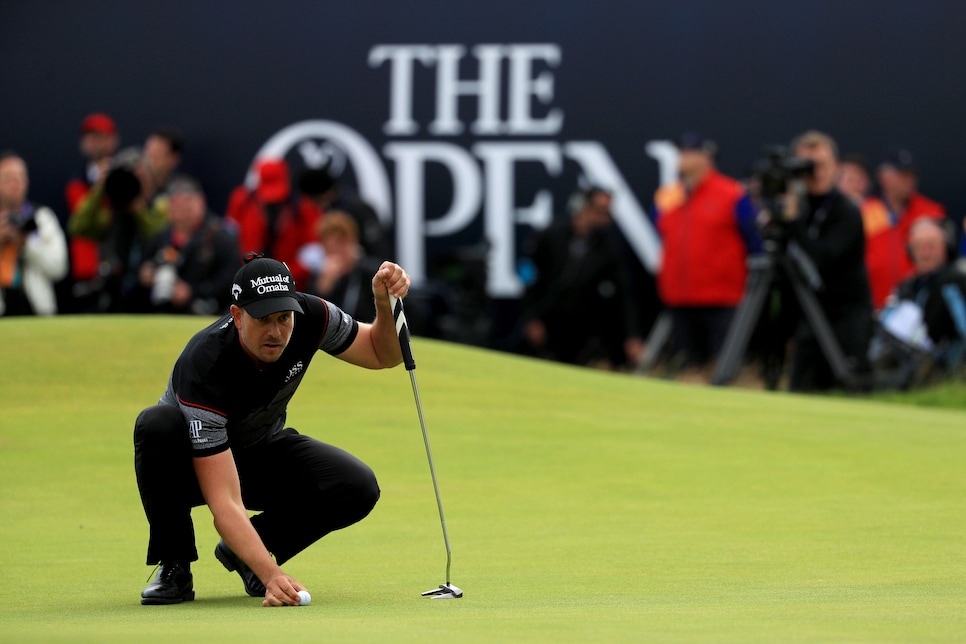 In a bit of scary news, defending champion Henrik Stenson told the media that his rental house was robbed on Thursday. The 41-year-old said his clothes, along with some valuable items, were taken (although the claret jug was already returned earlier in the week).
After his round, Stenson said a bag of dirty clothes was left behind. And while he said the burglary didn't affect his play and that they "didn't get the full jackpot," he was clearly upset about what he lost.
That said, he also dropped the line of the week.
"I was also happy that my family wasn't there, and maybe a little disappointed I wasn't."
Here's hoping Stenson, who starts his round in shouting distance of Spieth, gets a bit of luck this weekend.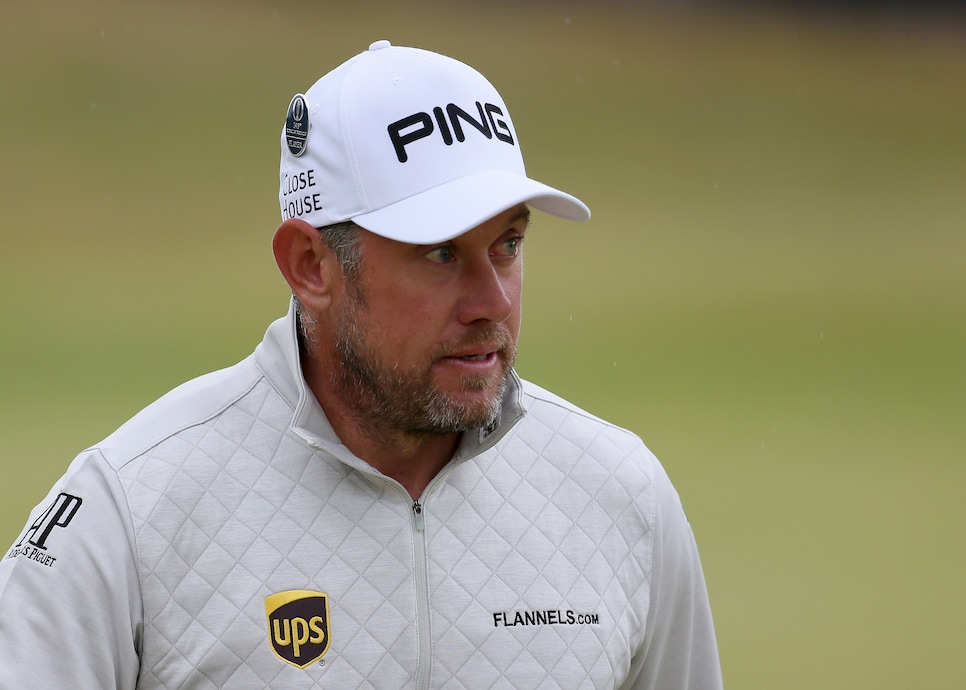 Richard Sellers - PA Images
Westwood explains Rahm controversy
Jon Rahm again found himself in a rules issue this week, and part of the story was that another player -- Lee Westwood -- was the one who alerted officials. Speaking on Friday with Golf Digest's Tim Rosaforte, Westwood explained he was merely trying to protect the field.
"Obviously, I was upset that I had to tell him. I don't like calling a rule [on another player]," Westwood told Rosaforte on Friday. "I didn't know whether Jon didn't know it was attached, or if he didn't know the rule. Me knowing the rule, I've got to bring it to his notice really, for the rest of the field."
Westwood is a respected voice in the game, and sounded awful for even bringing the issue up. While "player beef" is a sexy sell, there's truly nothing nefarious to see here.
Thomas' terrible horrible no good very bad hole
Starting his round just two back of the leaders, Thomas doubled the first and bogeyed the second. But the real story of Thomas' trek centers on the sixth hole, where...well, let the man himself explain it:
For those scoring at home, that's a quintuple-bogey. Hard to put your name on the claret jug with one of those bad boys on your card. The final damage was an 80, dropping the 23-year-old to seven over for the tournament, missing the cut by two.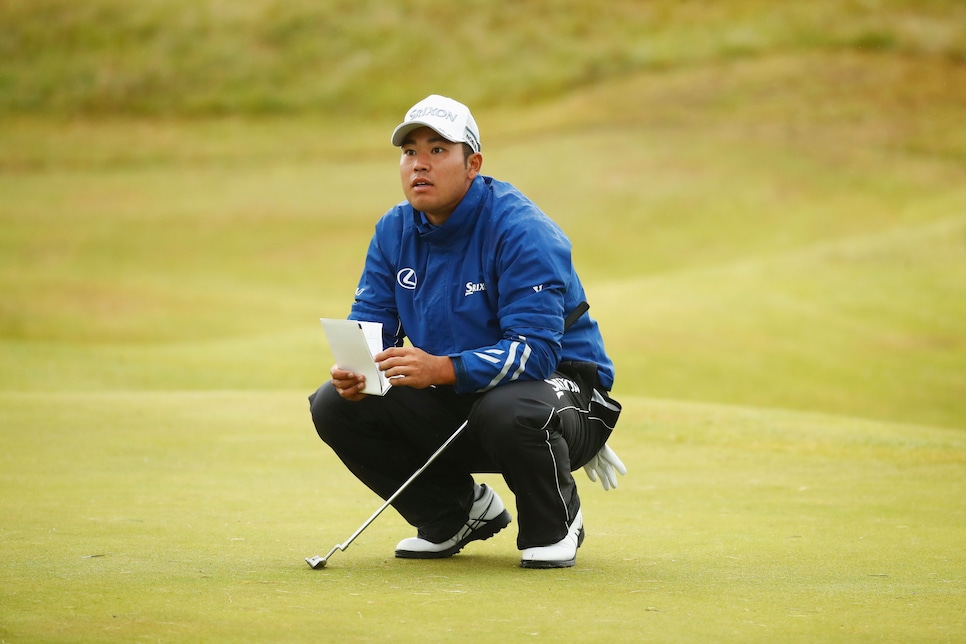 Hideki Matsuyama has six top 10s in majors, including a runner-up finish at Erin Hills. He's also No. 2 in the world, a standing spurred by five wins since last fall.
And yet, the 25-year-old remains relatively anonymous to those outside the sport; even golf fans may be unaware of Matsuyama's recent dividends. But, after two solid starting rounds at Birkdale, Matsuyama sounds ready for his chance at glory.
"I could have done more, and going left off the tee on 17 hurt me, but considering the tough conditions, it's not a bad position," Matsuyama told reporters on Friday. "I can play better tomorrow and have a chance on Sunday. If the weather is good, I'll be aggressive. If it is again bad, I will be patient."
With the early wave going low on Saturday, Matsuyama will need something special to make a move. But, ranking third on tour in birdie average, Matsuyama certainly has what it takes to get the job done.