Broken Sound Club is proof that they don't always pave paradise to put up a parking lot. The 36-hole complex in Boca Raton, Florida, is such a splendid oasis amidst a grid of concrete and steel that its Director of Golf Course Maintenance and Environmental Sustainability, 45-year-old Shannon Easter, has been selected as the 2016 Overall recipient of the Environmental Leaders in Golf Awards (ELGA), the annual honor co-sponsored by Golf Digest and the Golf Course Superintendents Association of America.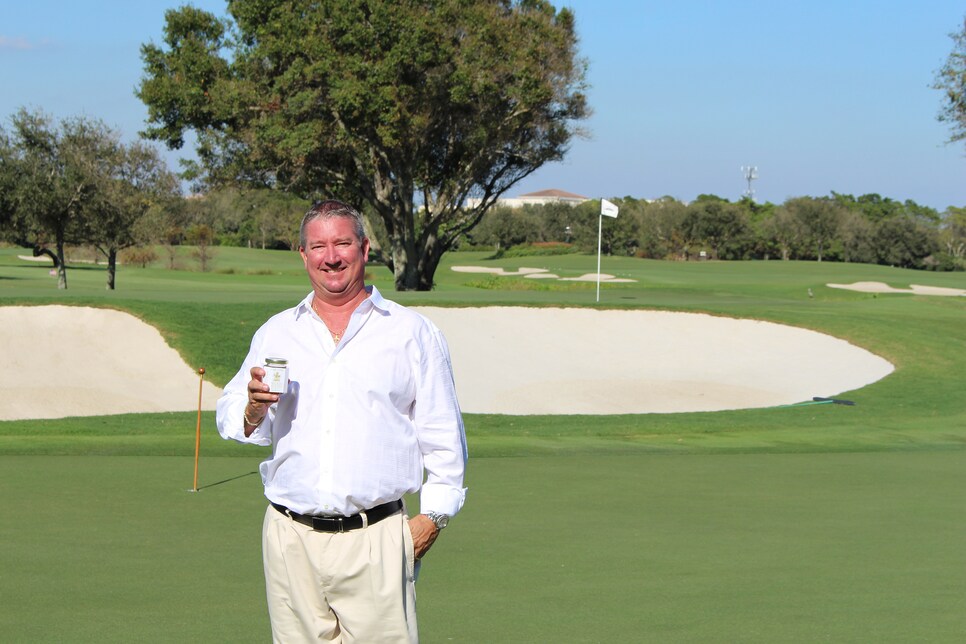 Less than a mile west of busy Interstate 95, Broken Sound is a tropical playground for golfers, with immaculate turf conditions and opulent landscaping. Great Blue herons and Spoonbill ducks occupy several ponds, mindful of alligators. Hawks and eagles cruise above the tops of pines, oaks and sabal palms. Within its limbs crawl raccoons. Under lush, exotic vegetation on the far perimeters roam at least 20 huge green iguanas.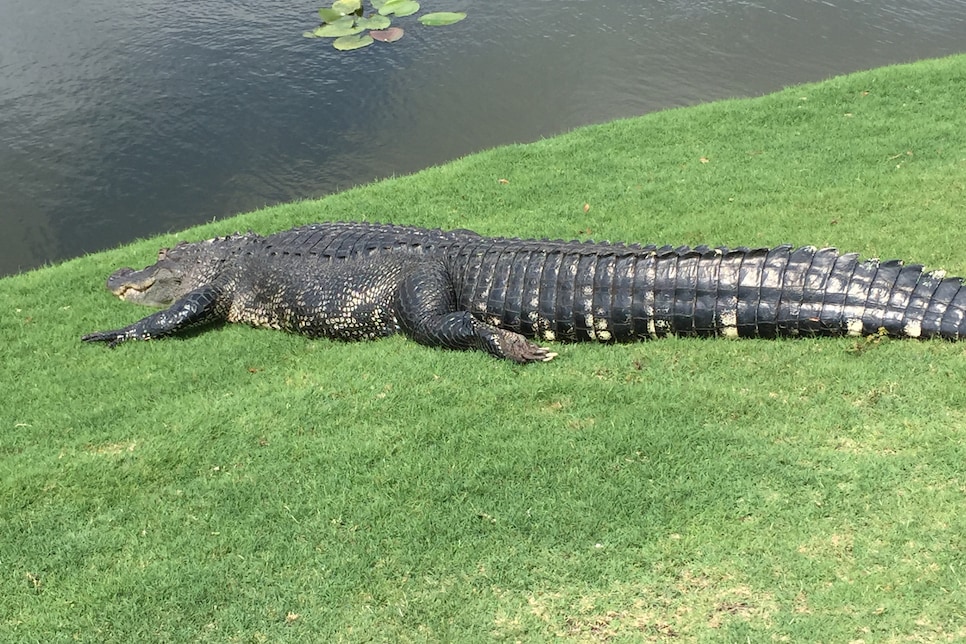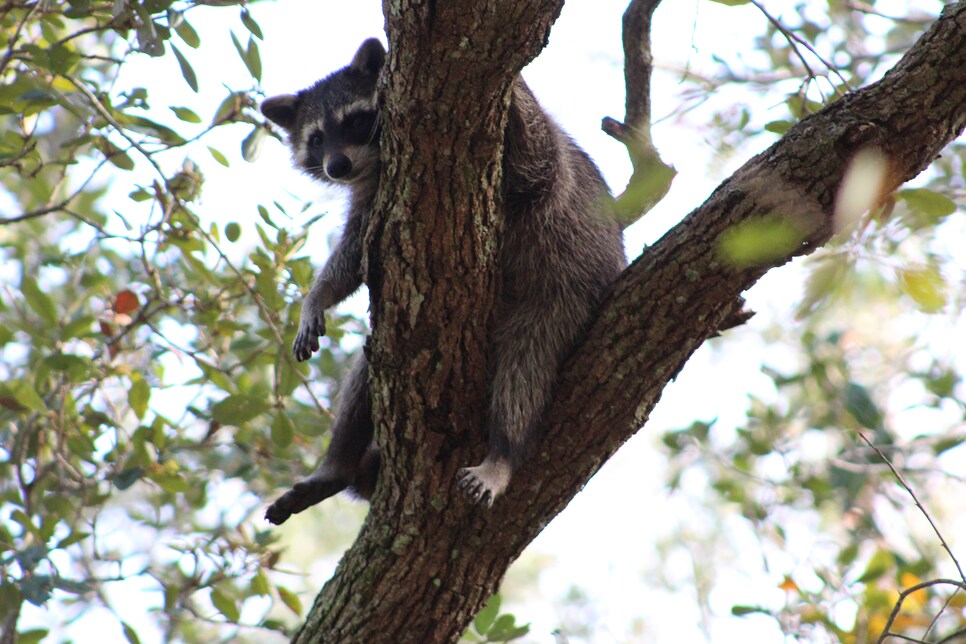 Some of that existed before Easter arrived at the club six years ago. What attracted him to the job was the mindset that already existed, led by club manager John Crean, who freely admits that his embrace of sustainability was initially triggered by frugality. Soon after Crean assumed his job, he was annoyed to see plastic water bottles and Styrofoam cups scattered about the fairways and rough after a windy day of golf. When he found the club was paying thousands of dollars to purchase the bottles and cups, and thousands more to pick them up and haul them off to landfills, where they will never decompose, he took action by banning both from the property.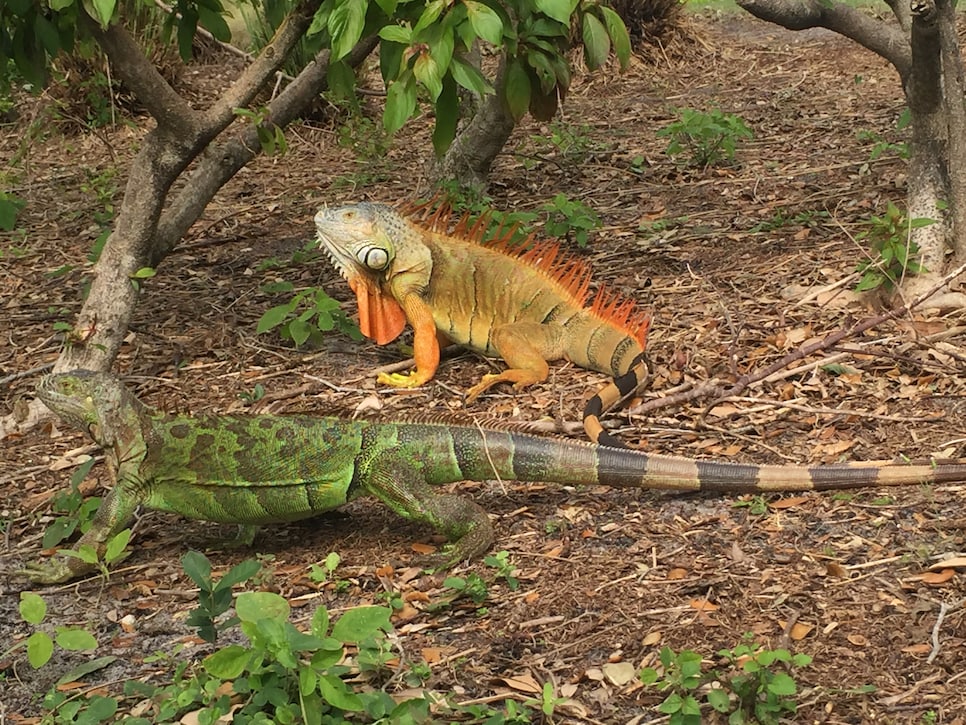 He introduced biodegradable corn starch cups, which club members complained always "sweated" when filled with cold liquids. So Crean bought dozens of beer koozies and permanently attached them into golf cart cup holders. The neoprene sleeves absorbed condensation from the cups and golfers finally accepted them.
Another line-item that appalled Crean were the costs involved in waste removal, at least $120,000 per year. He established recycling bins and had staff separate cardboard, plastic and tin cans. Soon the club was being paid for the material by recyclers. Crean then addressed the enormous amount of daily food waste generated by a thousand or more diners per day. He convinced the club to purchase a large in-vessel digester, a 30-foot-long cylindrical contraption that slowly rotates, much like a cement mixer, continually heating and stirring its contents until fully decomposed (see photo below). It cost $342,000, with another $50,000 annually to operate, but with a net savings of $70,000 per year, it was paid off in five years. Now in its eighth season of use, it's the club's sole repository of not just food waste, but grass clippings, leaves and palm fronds. Material is recycled through the digester three times to fully break it down, a "cooking" process that takes nearly a week. After it's stockpiled for three weeks of curing, it becomes compost used throughout the property, sometimes as fertilizer, often as mulch.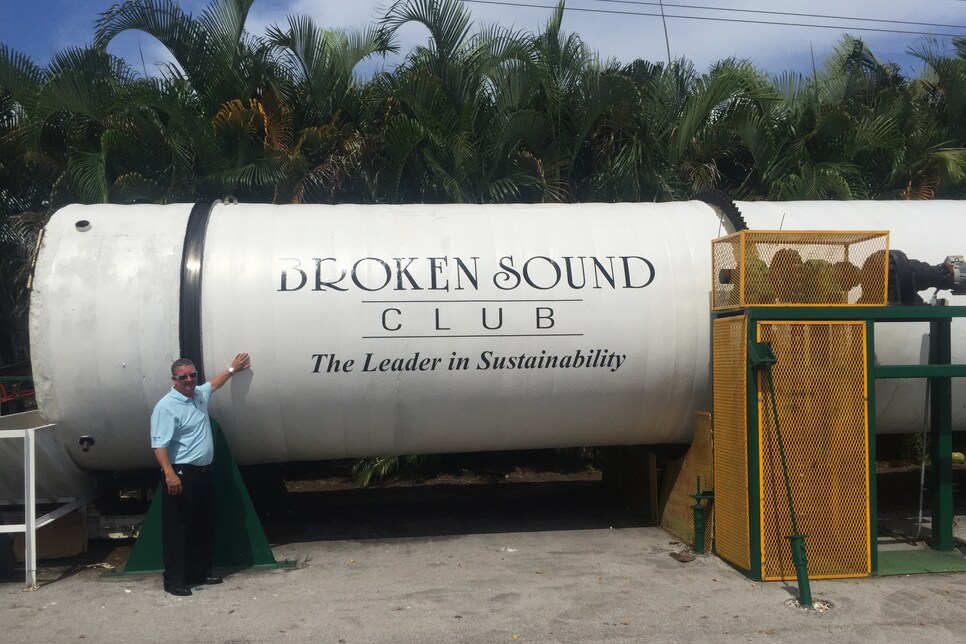 Those were the innovative programs that convinced Easter to assume the superintendent's role at Broken Sound in 2011. He loved the pro-active philosophy.
"Mr. Crean had started this vision," he now says. "I just took the reins and moved it forward."
Easter wanted to attract more wildlife, so he added 20,000 aquatic plants, most of it hand-planted, along the edges of water hazards to provide food and shelter to wading birds, whose population he estimates is now 75 per cent greater than five years ago. He converted 30 dead trees into snags to attract birds of prey, added several owl houses, and created brush piles to attract small rodents to feed those birds.
He noticed a few Monarch butterflies in the area, so he planted 30,000 milkweed plants to attract Monarchs. There are now literally thousands of butterflies of several varieties on the property. Those plants attract other insects as well, so Easter installed 20 bat houses to keep the insect population in check.
"I'd read where bees were dying and golf courses were being blamed for it. I wanted to challenge that notion, prove them wrong." –Shannon Easter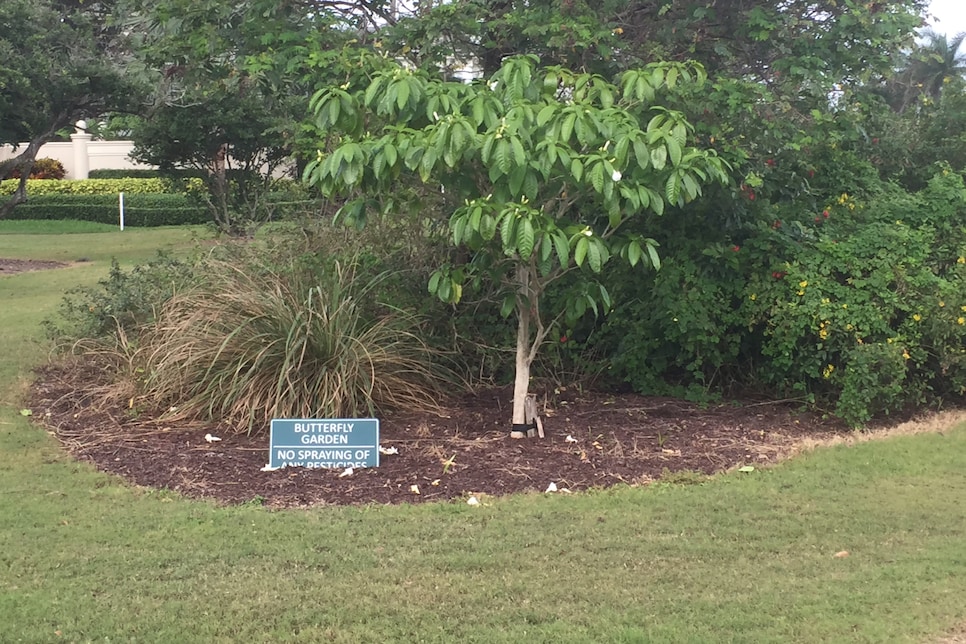 Perhaps his most impressive wildlife addition are 22 beehives tucked inconspicuously along holes on both courses. "I'd read where bees were dying and golf courses were being blamed for it," Easter said. "I wanted to challenge that notion, prove them wrong."
He brought in a bee expert and learned that, other than when descending and ascending, bees normally fly at a height of 12 feet, so hives can easily co-exist with golfers. He has the clusters of hives fenced off by small picket fences, but curious onlookers can get close enough to a hive to see the frenetic activity and hear the constant buzz. To insure the presence of bees year round, Easter established beds with varieties of wildflowers that bloom at different times throughout the year. The hives have produced 1,500 gallons of honey each year, all of it bottled and given to members gratis, first-come, first-serve.
Let us reiterate that this haven of birds, bees, butterflies and golfers is found within one of the most densely-populated portions of the Florida east coast. Broken Sound's original 18, now called The Old Course, was built by the late golf architect Joe Lee in 1978 at the behest of Arvida Corporation, which used the 115-acre course as centerpiece of a brand-new concept. The Arvida Park of Commerce (now called the Park at Broken Sound) is today considered the Grande Dame of commercial office parks in Florida, and the course membership originally consisted of business executives whose headquarters surrounded the 18, firms like IBM, Office Depot and ADT Security. The layout itself, extensively remodeled by Florida designer Gene Bates in 2004, has hosted the PGA Tour Champions Allianz Championship since 2007.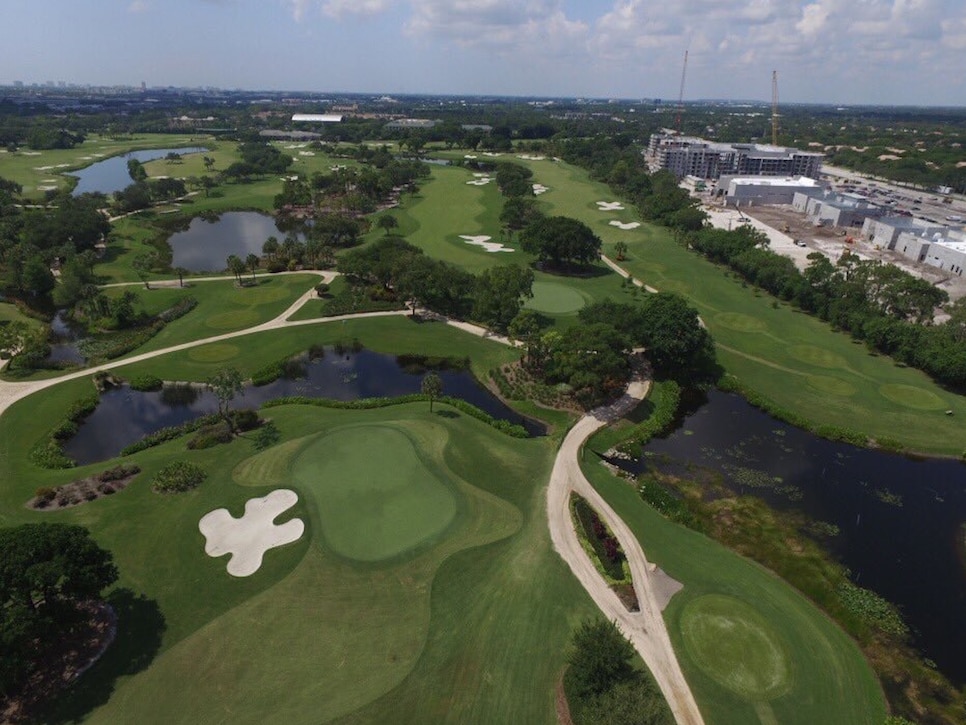 In 1987, Arvida had Lee build a second 18 a mile west. The Club Course, as it is now called, is a sprawling residential development course, home to 1,600 families. It had a separate clubhouse and a separate membership. Over a decade ago, its members bought the corporate Old Course from Arvida, and Easter oversees both operations from two different maintenance shops. He plans to soon install 45-foot-tall wind turbines to produce enough power for both maintenance buildings.
Easter finds a purpose for everything. He created herbal gardens in small bare spots along a cart path near the clubhouse, which the chef harvests on a daily basis.
But what truly makes Easter an environmental leader worthy of national acclaim is his success with amending the soil of his golf courses with, of all things, carbon.
"I have a friend who installs carbon filters in car washes," he said. "A few years ago, I thought, if it's good for car washes, why can't golf courses use carbon filters?"
Easter located a North Carolina firm, Mirimichi Green, which produces bio-stimulants. Among its products was a commercial carbon powder, a "biochar." Easter bought some bags, and when the pond faces on the Old Course were rebuilt in 2014, he mixed carbon in with the sand along the lake edges as they replanted aquatics. When the vegetation regrew, it reached heights of five to six feet, twice as tall as before. The water quality also improved. Easter figured he was on to something.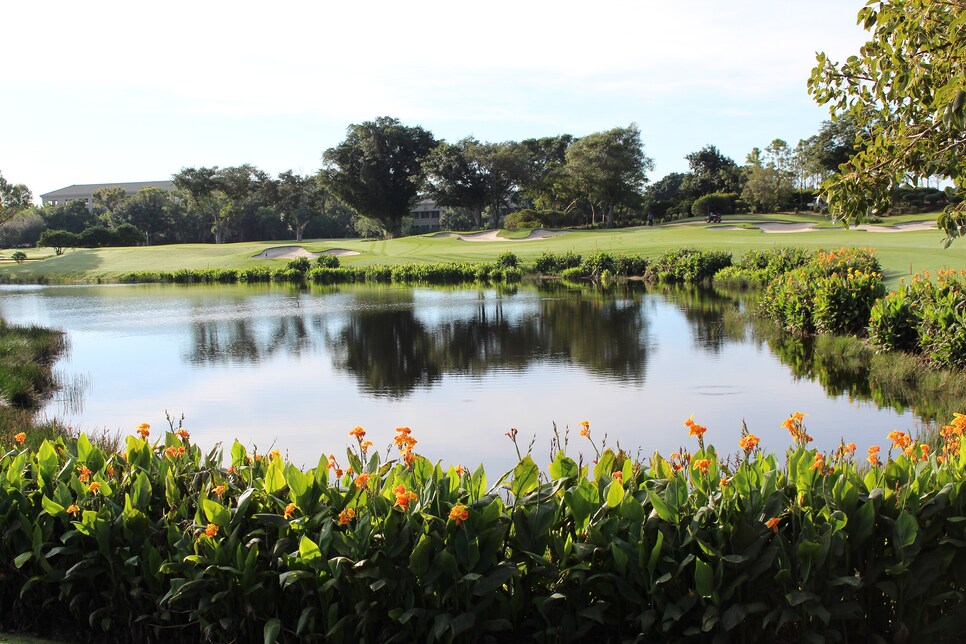 He bought more bags, enough to topdress the entire Old Course, 20 pounds per thousand square feet, 175,000 pounds in all. Afterward, he says, the soil held moisture better and retained nutrients longer. He once went three weeks without having to irrigate. He observed the turfgrass seemed healthier. He used 40% less fertilizer and 60% less fungicide on fairways and greens than the year before.
He rebuilt a practice green, blending 10% carbon instead of 10% peat moss into the greens mix, and hasn't needed a fungicide application on the green for over two and a half years.
That convinced him. He now adds carbon whenever he aerifies. He supplements those treatments with another 7.5 pound application annually. His goal is to have a 10-inch profile of carbon in his soil in ten years.
This May, the Club Course will be closed down and rebuilt under the direction of golf architect Matt Swanson. Carbon will be mixed into all the soil as they reshape and regrass. "The Club Course may be the first course in the country to be rebuilt totally with carbon," Easter says.
That's an attitude that turns the phrase "carbon neutral" on its head.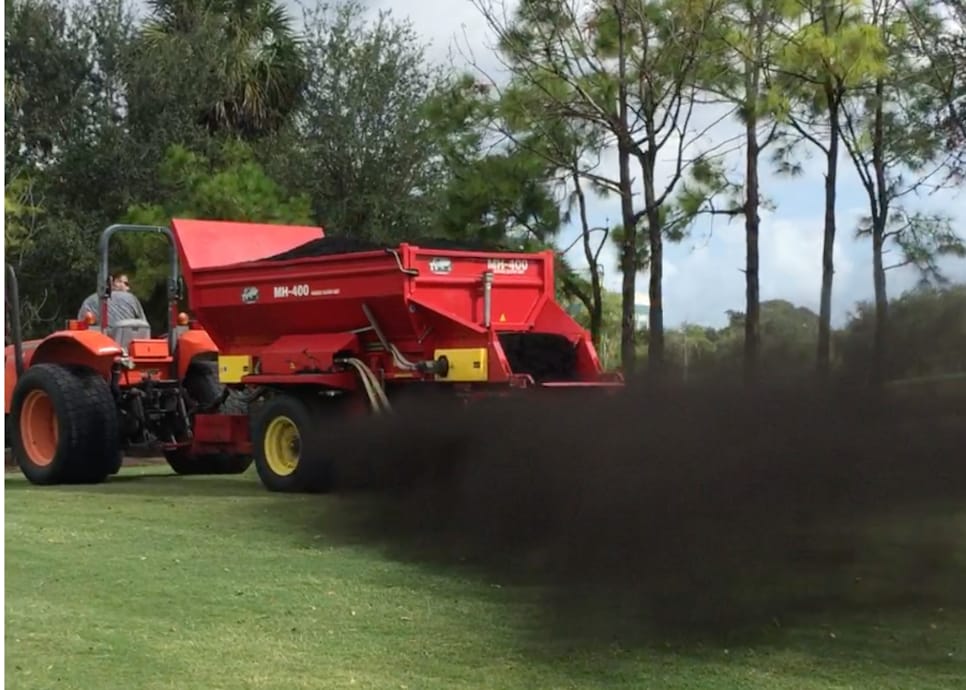 2016 ENVIRONMENTAL LEADERS IN GOLF
• National Private and Overall Winner – Shannon Easter, Director of Golf Course Maintenance and Environmental Sustainability, Broken Sound Club, Boca Raton, Fla.
• National Public Winner – Alex Stuedemann, Director of Golf Course Maintenance Operations, TPC Deere Run, Silvis, Ill.
• National Resort Winner – Ken Nice, Director of Agronomy, Bandon Dunes Golf Resort, Bandon, Ore.
• International Winner – Christine Chan, Golf Course Superintendent, The Jockey Club - Kau Sai Chau Public Golf Course, Ltd., Hong Kong