News
2011 Rookie Class: Sara Brown
Every week, we're going to introduce an LPGA rookie of 2011. Welcome, Sara Brown.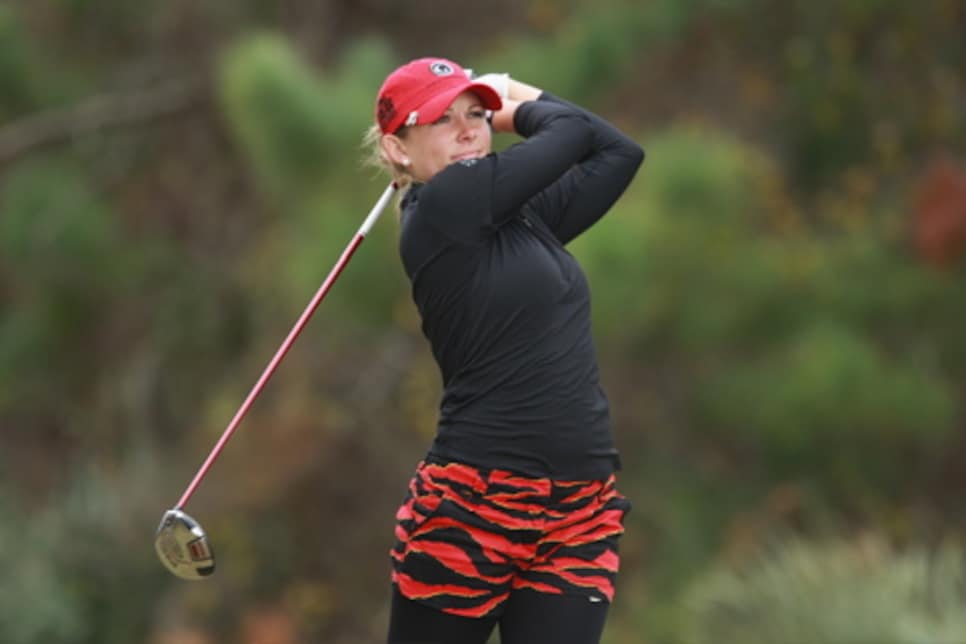 , the two-time Big Break contestant who played on the Futures Tour for three years, has finally broken through to the LPGA Tour. The 25-year-old is one of a few young golfers to graduate college, and the fully-exempt rookie spoke with us about climbing out of a slump, playing without swing thoughts and living with a man who is her boyfriend, instructor and caddie, all in one.
Golf Digest Woman: You decided to play four seasons of college golf, which is something most young female golfers opt out of. How will that experience help you this year?
Sara Brown: There's a huge misconception that college doesn't prepare golfers for being out on the road. But time management is key in college--I had to balance school with having friends and traveling to golf tournaments--and it'll be key out on tour. In that sense, college helped a lot.
GDW: And three years on the Futures Tour must have been a grind. How did you stick with it?
SB: Believe it or not, I put my clubs away after the summer of 2009. I just wanted to quit. I wasn't having fun. And I totally want to be that person who plays golf everyday, even when I'm 80. I want to be out on the course with my husband. And I just didn't see myself doing that with all the pressure of competitive golf. I called it the "sophomore slump."
GDW: So how did you climb out of the slump?
SB: I had a great support system with my family and my boyfriend, Derek Radley. They really helped me realize why I love golf so much. Especially Derek, a Class A PGA Professional who came along and helped me with my swing and helped me balance my personal life. Before meeting him, I had put a lot of pressure on myself to play good. And when I didn't win and transition to the LPGA Tour after my first year on the Futures Tour, I got down and depressed. But now, with Derek's help, I've been happy. Whether I shoot 76 or 66, I'm still happy. People can't tell the difference, because I've found the love of golf again and it makes me play better.
GDW: Tell us a little bit more about that support system. Who will be your caddie this year?
SB: Actually, Derek (27 years old) is going to be my full-time caddie. And he's also my coach. So Derek is my golf instructor, caddie and boyfriend all rolled into one.
GDW: Will it be difficult to separate your boyfriend from your caddie/instructor?
SB: We don't mix business with pleasure. He's my boyfriend first, until we step on the golf course, then he's business. We're good at separating the two. And Derek knows golf. He won three times in college, but never wanted to play on tour. Instead, he wanted to help people get on the tour. His dream was always to be inside the ropes and coach people. So now he'll get to caddie and coach at the same time.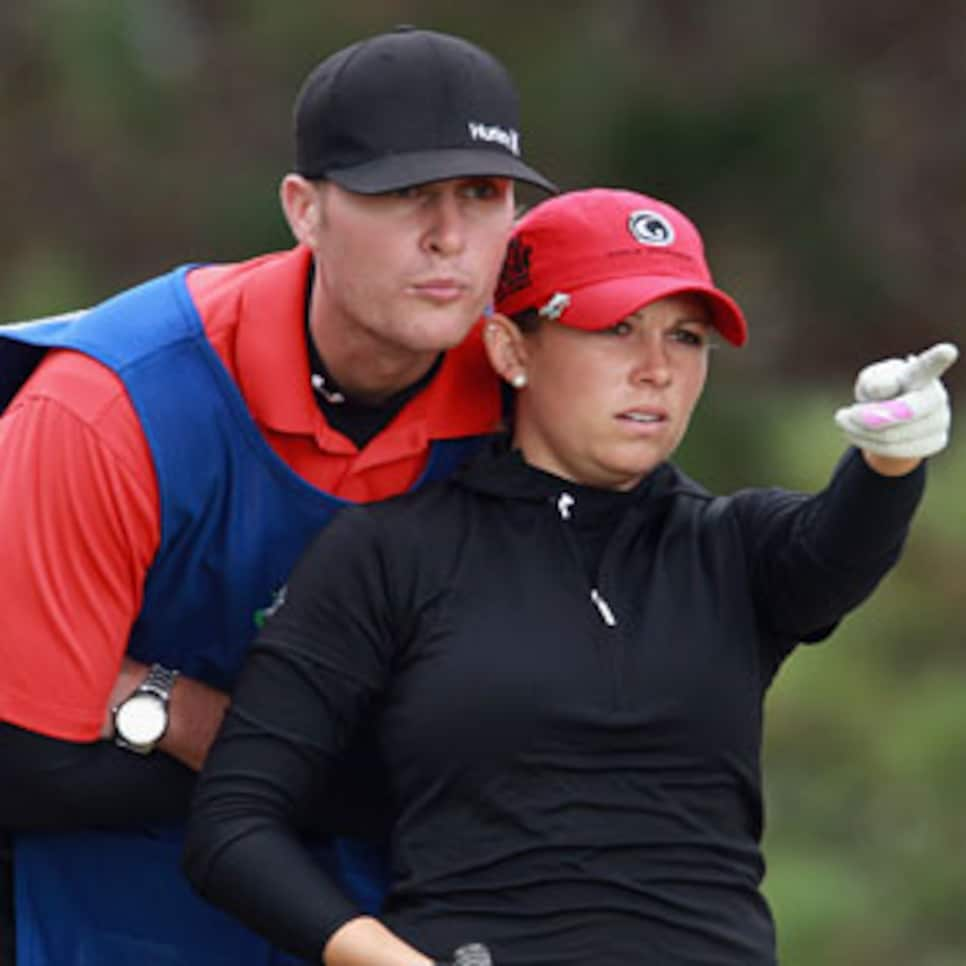 SB: We first met six years ago at a golf course in Michigan, but we saw each other again two winters ago in Florida. He remembered meeting me in Michigan more than I remembered meeting him. And I talked with a mutual friend of ours, who had mentioned that he had gone through a lot of drama in the past year--he had been married and divorced. So I was on the driving range when he drove up in a golf cart. I immediately said, "Hey, were you married?" He almost had a heart attack. Then I said, "Did she play golf?" He said no. I pulled a tee out of my hair, stuck it in the ground, blasted a drive down the range and said, "Maybe your next one should." So if anyone says he picked me up, they're wrong. I totally picked him up!