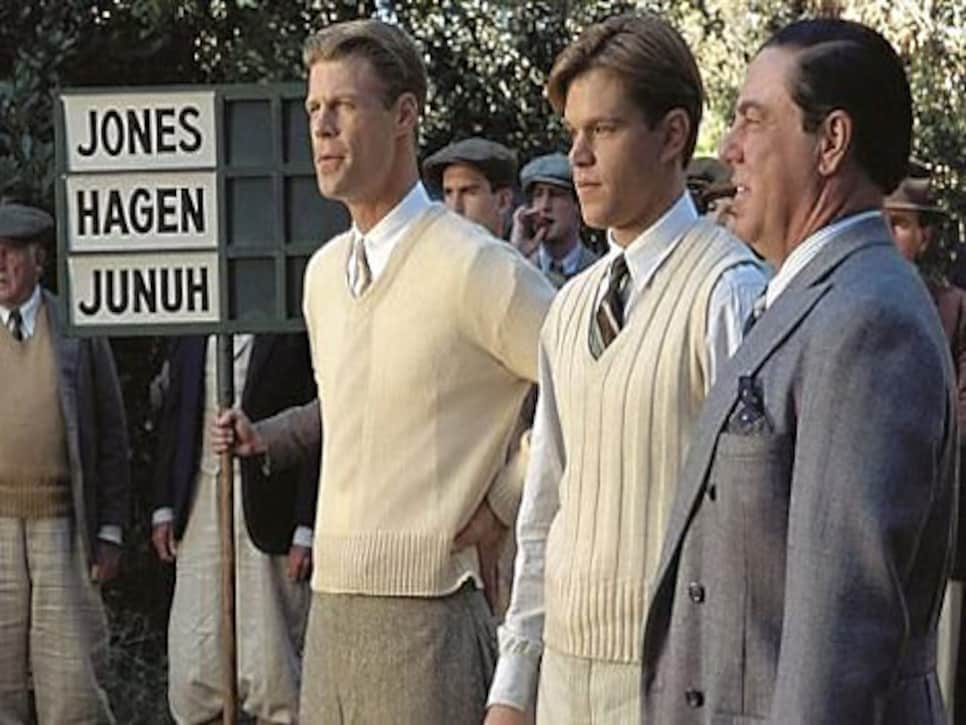 Gretsch (left) with co-stars Matt Damon and Bruce McGill.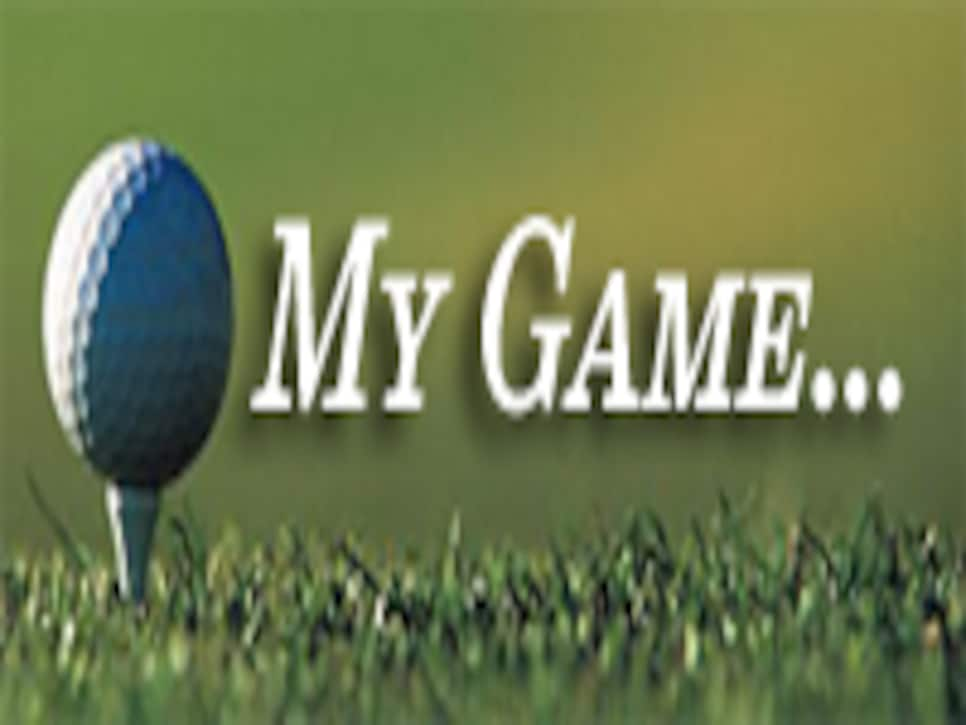 *__Editor's Note:__In "My Game", a weekly series, GolfDigest.com asks noted personalities to expound on their experiences in golf, and what keeps bringing them back. This week, actor Joel Gretsch talks about growing up learning the game in chilly Minnesota, and the intimidating task of playing the great Bobby Jones in the film, "The Legend of Bagger Vance". *
The combination of golf and acting has been the greatest gift I've ever had, literally. It allows me to be a part of charity events, to give back. I don't play often any more, but when I do it's usually in a charity event.
I played golf in high school, then I stopped playing for about 15 years. When I got into the movie business, I started playing again. But now I have two small kids and a career and they have squeezed golf out. Kids are the greatest thing in the world, but they don't leave time for golf, unfortunately.
I started playing as a kid in a small town in central Minnesota, Albany. Only in the summers, of course. It's Minnesota, remember. I had a really great golf coach, who was instrumental in teaching all of us in this small town, at Albany Golf Club.
I played Bobby Jones in the film "The Legend of Bagger Vance." A golfer attempting to impersonate Bobby Jones, that was intimidating in and of itself, but then there were Robert Redford directing and Matt Damon, Will Smith and Charlize Theron contributing to the intimidation.
As for the golf scenes, I was fortunate in that as a kid I was taught tempo. My golf coach said over and over again that it should be like a metronome. So when I got down to Kiawah Island, S.C., to shoot the film, we had old hickory sticks, 1930s golf clubs. You could not swing fast with those clubs. I had a built-in advantage, because I had learned tempo.
The experience filming "The Legend of Bagger Vance" was fantastic. There are beautiful golf courses down there in the South, including those at Kiawah Island, where the film was shot. Any time we had a day off everybody played golf -- the chefs, the wardrobe people, everyone. It was one continuous golf round.
When we had breaks in the shooting during the day, I was unable to just sit in the trailer, waiting. So I usually went out to hit balls. Bruce McGill, who played Walter Hagen, would tease me about it. His wife used to be in wardrobe. He'd say, "Don't get your outfit all messed up." We were always sneaking out to the range, where we'd have little games, hitting flop shots and such. Matt Damon had just picked up the game at the time, so anytime we had a moment off, he'd say, "Come on, let's look at my swing," and we'd go down to the range.
Again, I don't play often, usually only in charity events to which I'm invited. The Bob Hope Chrysler Classic was the first time I played in an event side-by-side with PGA Tour players. My first fear was that I did not want to get in anyone's way. But playing with guys like John Mallinger and Jason Dufner, they were such nice guys, they were actually looking to relax and talk.