News
Woods Plays Host To Tour Sponsors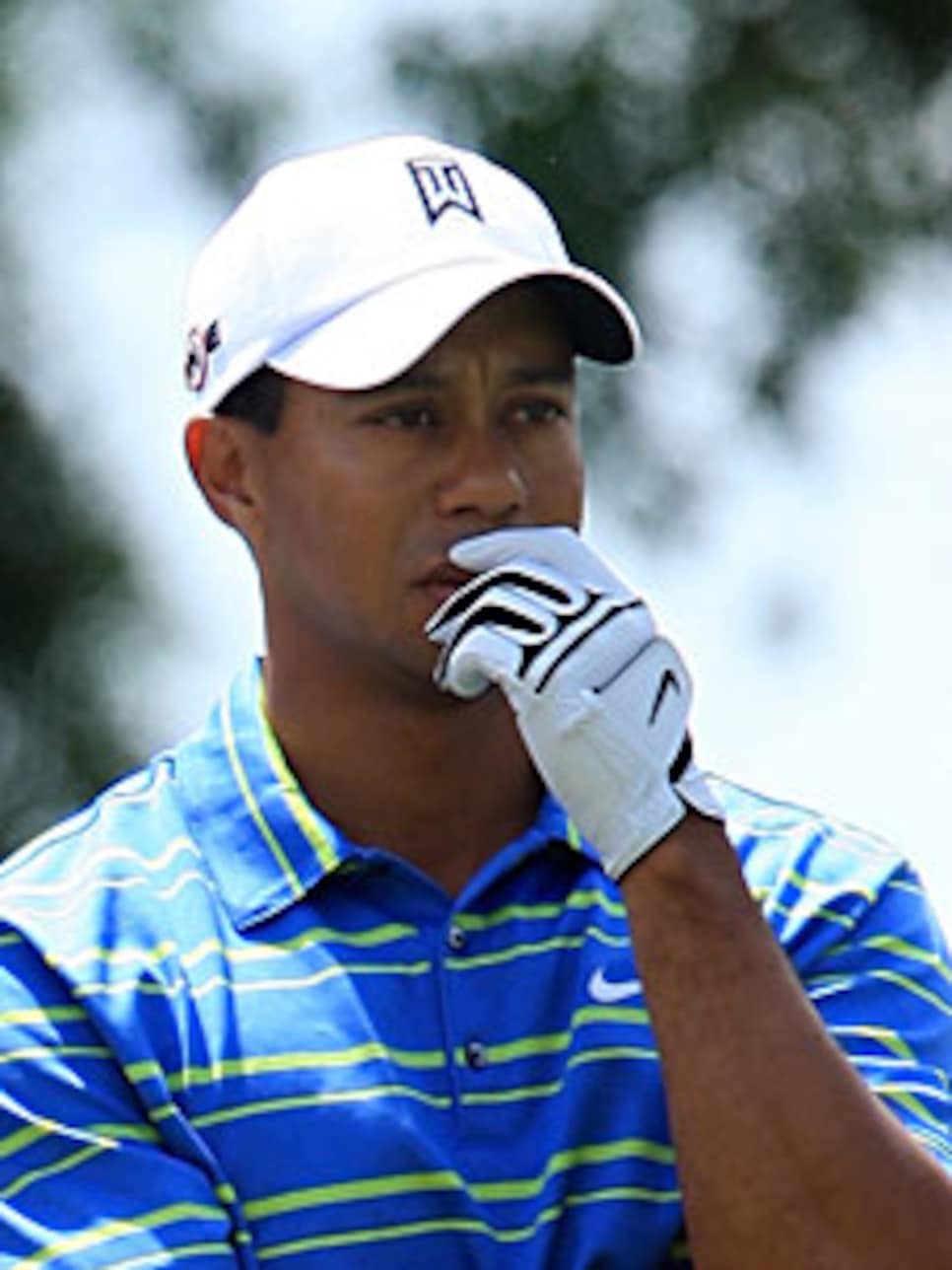 Tiger Woods used his considerable influence to entertain some PGA Tour sponsors. "We all have to do things like that," Woods said.
ORLANDO -- Commissioner Tim Finchem recently called on his cleanup hitter to bolster the PGA Tour's business profile.
Tiger Woods was only too happy to step up to the plate.
With sponsors under fire from the political class in Washington and the global economy still roiling, Finchem asked Woods if he would consider hosting an outing comprised of influential private sector leaders whose companies underwrite Tour events. Woods delivered on Monday when a dozen CEOs, all of companies that are on board as tournament sponsors for 2010, joined him for breakfast and a clinic at his home course, Isleworth Country Club in nearby Windermere.
"We're in a time when we need to do whatever we can to help the Tour," Woods told GolfDigest.com Thursday after shooting a 2-under 68 in defense of his title at the Arnold Palmer Invitational. "The commissioner asked me if I would be willing to do that, and I said, 'Sure.' You know, it was good for everybody.
"We had a great time; it was a great group of guys."
Woods is the No. 1 player in the world and arguably the most recognizable athlete on the planet, so it stood to reason that he was capable of making a favorable impression with the high-powered group. During breakfast he fielded questions from his guests and then spent about 30 minutes conducting a clinic with the help of fellow Tour players Ryuji Imada and Nick O'Hern. Imada, O'Hern and Chris DiMarco then joined the dozen amateurs for 18 holes
The players all declined to name the CEOs, perhaps because of the potential political backlash some companies have endured in the current economic crisis.
"The guys there were asking Tiger all these questions about his game and his knee and how he's doing, and you could see they were just loving it, but we were sitting there, and we're really interested, too," said Imada, who won his first Tour title last year at the now-defunct AT&T Classic outside Atlanta. "You know, we don't get that opportunity very often to talk to him and hear what he has to say. It was pretty cool.
"Me, I was just happy to do my little bit to help out. It's a tough time for everyone, and if we can build better relationships with the sponsors, that's the big thing."
Imada said he tried to give one of the amateurs an on-course lesson. It didn't go very well. "His takeaway was whipping inside and really short and then he was chopping straight down, and I tried to help him by getting the club out in front of him, smooth things out," he said. "I messed him up really bad. I hope I didn't lose his support for us."
Imada was joking, but he was serious when asked about the impact he thought Woods delivered that morning. "He handled it all really well, gave the guys there a great time, a lot of tips and insights. He is just so impressive."
Woods made a positive impression not only on his fellow players, but also on Finchem, who can now point to the game's premier player as someone who has heeded the tour's call to help the game weather the current economic crisis.
"Players have embraced the opportunity to show appreciation to our sponsors, whether it be in an intimate setting like the clinic hosted by Tiger on Monday at Isleworth or by visiting with them and their guests at tournaments," Finchem said. "It was great that Chris DiMarco, Ryuji Imada and Nick O'Hern could join Tiger in spending time with some of our partners. We are always looking at ways to provide more value to our partners, and this was, obviously, a great opportunity."
Woods, it should be noted, might have won 65 PGA Tour titles and 14 majors, but he's no slouch off the golf course, either. Between official earnings, endorsements, appearance fees, licensing and other initiatives, he's closing in on becoming the first athlete to earn $1 billion -- and that doesn't include the millions more he has raised for his charitable organization, the Tiger Woods Foundation.
So it's safe to say he possesses an able grasp of the business world, which is why he both enjoyed the outing and was accommodating to his influential guests for the sake of golf's bottom line.
"It was fun, but it was also something that I felt I should do. We all have to do things like that," Woods said. "Our sport needs it. It is simply the reality of things right now."