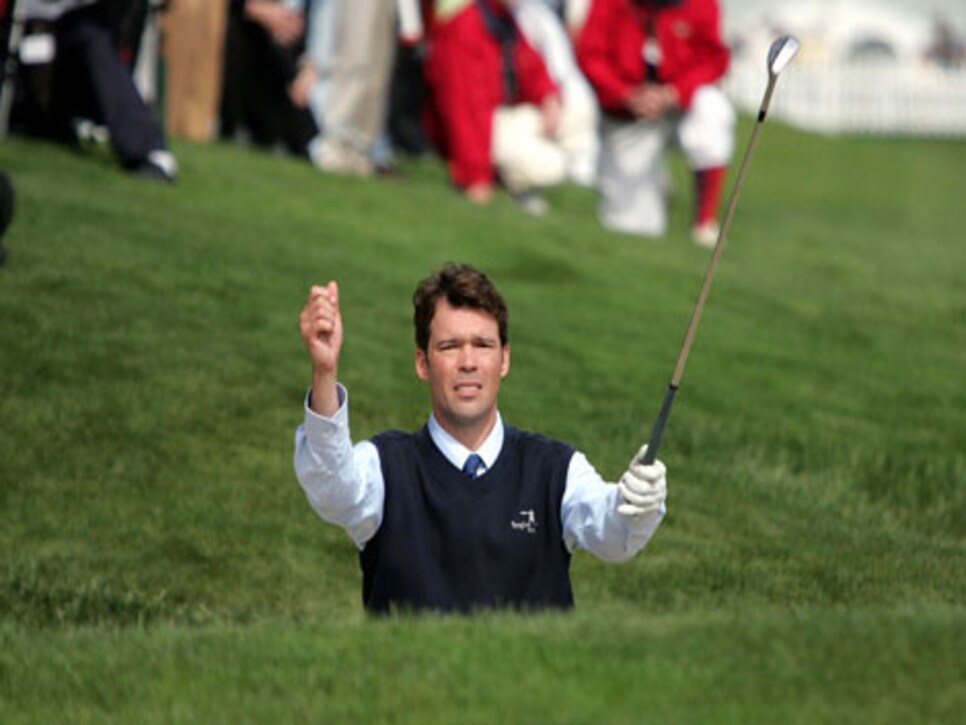 *__Editor's Note:__In "My Game", a weekly series, GolfDigest.com asks noted personalities to expound on their experiences in golf, and what keeps bringing them back. This week, country music artist Clay Walker talks about how golf assists him in his battle against multiple sclerosis, and how the game is the perfect way to kill time in between shows on the road. *
It's my favorite four-letter word, golf. I started playing about 15 years ago. As a musician, having a good pastime on the road is a great way to get a little bit of exercise, and to get out and unwind after a concert the night before. I think a lot of musicians love to play golf for that reason; it's a beautiful distraction and has helped me deal with my multiple sclerosis.
I was diagnosed with MS in 1996. Golf has been a great barometer for where I am with the disease. If something is not exactly right, I can feel it in my golf swing immediately. I remember eight or nine years ago I was at Pebble Beach, playing in the AT&T. I had some trouble at the top of my back swing, a little electric shock. So I called my doctor. It was one of the things that prompted me to get on the medication, Copaxone, a daily injection. I've been in remission ever since.
__Player: Clay Walker__ • Occupation: Country music artist • Home Club: Champions Golf Club, Houston • Handicap Index: 7.5
Golf is not too taxing on the body, either. I believe that's why it's very important to develop a good swing. It's less taxing on your joints. I took lessons for a couple of years from Steve Elkington, who is a friend. I'm a member at Champions Golf Club and Jackie Burke has helped me there, too.
It's a game for life, obviously, but with MS, it keeps me active. For MS patients, it's very important to stay in good physical condition, because it's harder to recover if you fall out of shape. I've pretty much kept the same physical capacity and I attribute a lot of that to golf.
My love for the game grows every year. My wife loves to play, too. It's a bonding tool for anybody, for parent and child, friends, spouses. I don't think there is any other game or pastime that as conducive to a great relationship as golf.
We're spoiled rotten in this business, too. You can play as much as you want, depending on what your habits are. If you're staying up all night partying, it's a little more difficult. But if you get to bed at a decent hour you can always get up and get in 18 holes, no problem. Most of the time our interviews are in the morning, so you can get those done and get onto the course and at least play nine.
This business also has allowed me to play several of the top 100 courses and a lot of the top 10. When I see these bag tags out here -- Shinnecock Hills, Oakmont -- places I've been fortunate to play, I realize just how blessed I am.
I've played Cypress Point several times. The whole northern California coast is unbelievable. You go overseas and play Kingsbarns or St. Andrews and you think, "there's nothing like that in America." But then you come back and play courses like Cypress Point or Bandon Dunes or Sand Hills in Mullen, Neb., and you're thinking, "Wow. You don't have to leave the States to play this kind of golf." Eugene Country Club in Eugene, Ore., that place reminded of Augusta. It had the same nostalgic feel to it, and its condition was as good as anything I've seen outside of Augusta.