News
Forsman Comes Out Of The Pack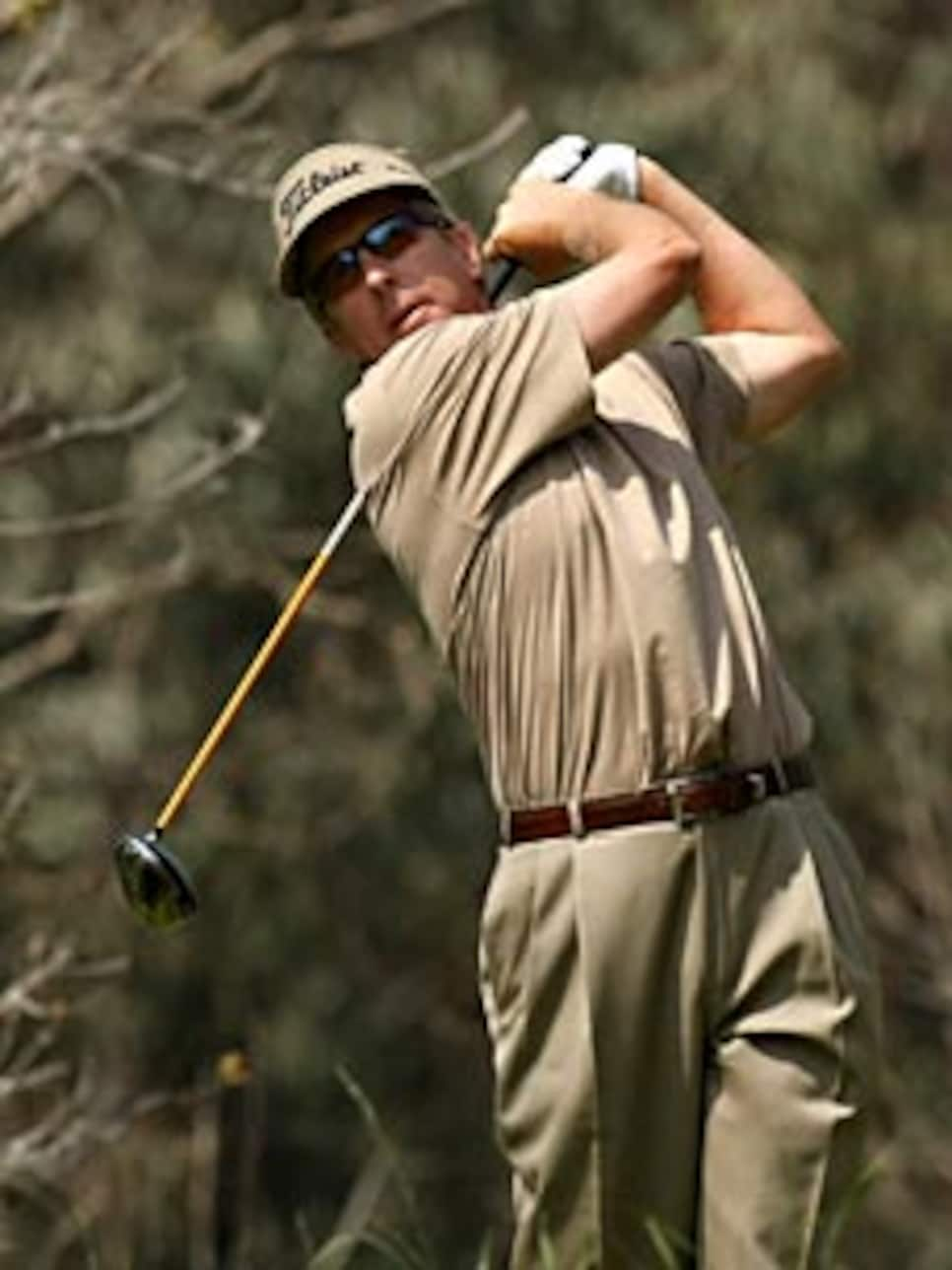 Before this win, Forsman's best finish Champions Tour finish was a T-8 in this event in 2008.
SANTA CLARITA, Calif. (AP) -- Dan Forsman won the AT&T Champions Classic on Sunday for his first victory in 12 Champions Tour stars, overcoming a five-stroke deficit in regulation and beating Don Pooley with a birdie on the first extra hole.
"I'm at a loss for words right now," said the 50-year-old Forsman, a five-time winner on the PGA Tour. "It means so much to win on the Champions Tour."
Forsman, five strokes behind Joey Sindelar entering the round, shot a 6-under 66 -- the best round of the day -- to match Pooley (70) at 11-under 205 on the Valencia Country Club course. Forsman earned $240,000.
Jay Haas (70) finished a stroke back at 10 under, and Sindelar (73) was 9 under along with Ben Crenshaw (67) and Fulton Allem (67).
In the playoff on the 546-yard, par-5 18th, Forsman -- 2-0 in playoffs on the PGA Tour -- made a 12-foot birdie putt, and Pooley had a 5-footer lip out. It was the third straight playoff in the event and sixth in the tournament's 20-year history.
Forsman birdied three of the last five holes in regulation, parring the 18th after a lucky break. Forsman tried to reach the green in two, but his second shot -- with a hybrid -- went right of the green and barely stayed in bounds.
"I just didn't stay with the shot," said Forsman, who missed a 25-foot birdie try on the hole. "I had officials at first wave it out of bounds, but then they told me it was right on the string, meaning it was in bounds."
Pooley also had a chance to win outright on the final hole, but his 6-foot downhill birdie putt missed to the left.
"I hit an incredible bunker shot to 6 feet," said Pooley, winless since the 2003 Allianz Championship. "The putt was right and I aimed left edge. I thought I won right there."