News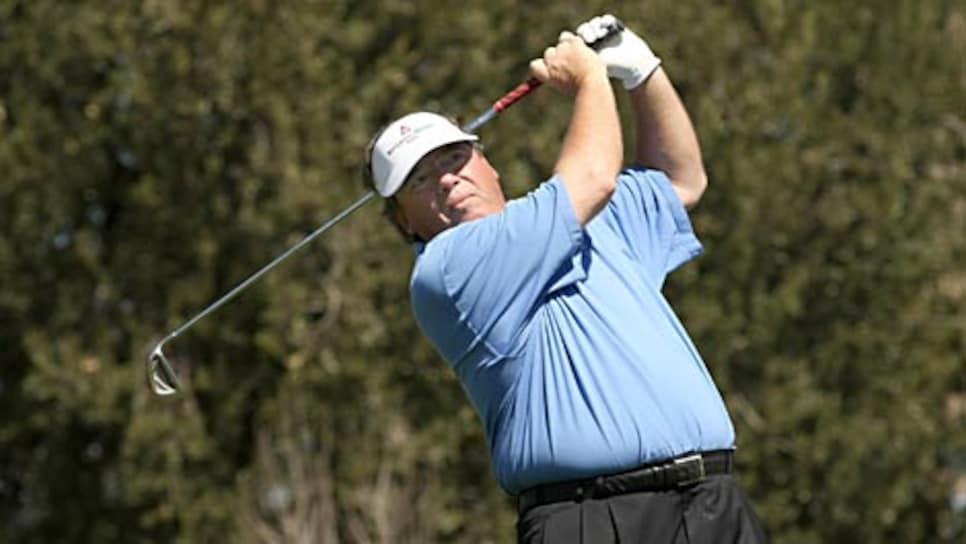 Sindelar attributed his performance on the greens to increased practice time.
SANTA CLARITA, Calif. (AP) -- Joey Sindelar shot an 8-under 64 on Friday to take a one-stroke lead over two-time winner Tom Purtzer in the AT&T Champions Classic.
The 50-year-old Sindelar, winless in 22 starts on the Champions Tour after winning seven times on the PGA Tour, hasn't had a bogey in 38 holes. On Sunday in Newport Beach, he shot a 63 to tie for second behind Eduardo Romero in the Toshiba Classic.
"I've always enjoyed being a ball-striker. It's what thrills me," Sindelar said. "But that's not what wins tournaments. It took me 25 years to learn that."
Sindelar one-putted 11 greens and finished with 25 putts overall. With the 64, he matched the best score in the event since it moved to Valencia in 2001.
"I've been spending more time on my putting," Sindelar said. "That work is showing. I'm not making everything, but it is definitely improving."
After opening with six straight pars, Sindelar played the final 12 holes in 8 under - eagling the par-5 ninth and adding six birdies.
Jay Haas and David Edwards opened with 67s on the Valencia Country Club course, and Bernhard Langer, Bruce Lietzke, Ben Crenshaw and John Cook shot 68s. Edwards got into the event as the last alternate when R.W. Eaks withdrew.
Romero had a 70, and defending champion Denis Watson shot a 75.
Purtzer, the 2003 and 2007 winner, has his best score in 21 rounds on the course. He capped his bogey-free round with a birdie on 18.
"It doesn't matter how I am playing, whenever I come here I have good feelings," Purtzer said. "This course really fits my eye. Plus the weather and conditions are perfect."
Purtzer has never finished below 14th in this event. He has changed back to the irons he won with in 2007.
"I went back to my old irons and that helped me a ton," Purtzer said. "This golf course is always good for my confidence."