News
Jason Day, Derek Lamely Tied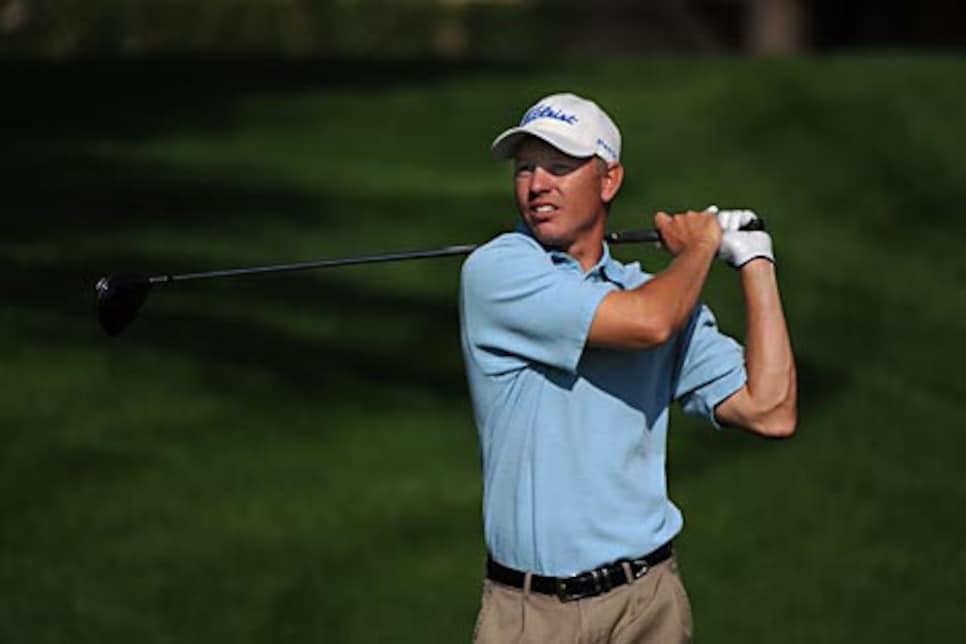 Lamely is trying to become the first Monday qualifier to win a PGA Tour event in 23 years.
RIO GRANDE, Puerto Rico (AP) -- Monday qualifier Derek Lamely and 20-year-old Australian Jason Day shot 6-under 66s in windy, sometimes rainy conditions Thursday to share the first-round lead in the Puerto Rico Open.
The 28-year-old Lamely, from Fort Myers, Fla., is trying to become the first Monday qualifier to win a PGA Tour event since Fred Wadsworth in the 1986 Southern Open.
"This is what I've been trying to do for forever," said Lamely, playing in his fourth PGA Tour event since turning pro six years ago. "It is a long week. Having to go Monday qualifying makes it a longer week -- but it's great."
Day, making the 39th start of his career, has held the first-round lead one other time, in the 2008 Canadian Open.
Michael Bradley, Cliff Kresge, Bart Bryant, Kevin Stadler and Bryce Molder opened with 67s on the Trump International Golf Club course, framed between mountainous rain forest and the white-capped Atlantic.
Bradley, whose last top-10 finish was in the 2000 Michelob Championship at Kingsmill, a span of 64 tournaments, had a simple explanation for his strong play.
"If you're driving it well and you're keeping it in the fairway, as long as you can control the flight of the golf ball, makes it a little easier," Bradley said. "Kept it out of the wind when need be, and I'm definitely happy with a 67."
Kresge finished with a birdie on the par-5 18th, hitting a wedge shot to 3 feet.
"It was breezy right from the get go," Kresge said. "We woke up this morning and it was blowing as soon as we got up. So I knew it was going to be a challenging day with the winds."
U.S. Open playoff loser Rocco Mediate was two strokes back at 68 along with Troy Matteson, Brett Quigley, Alex Cejka, Greg Chalmers and Jonathan Byrd. Hawaiian teen Tadd Fujikawa shot a 70, and defending champion Greg Kraft had a 71. Last year, Kraft opened with a 69 on the way to his first win in 16 years.
Puerto Rican fans had four locals to cheer on, including amateur Rafael Campos, who shot a 78. Campos, a junior at Virginia Commonwealth, has already had a busy week back in his Caribbean homeland. On Wednesday, he tied for fourth in the Palmas del Mar Intercollegiate while leading the Rams to a six-stroke victory over Notre Dame.