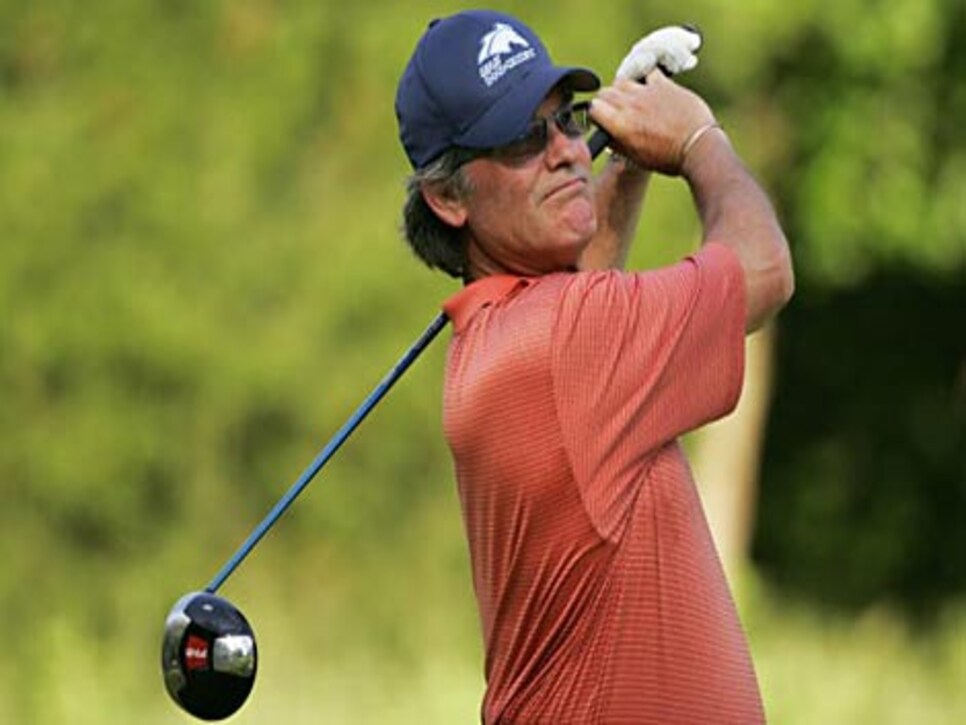 __Editor's Note:__It may be reassuring to know A-listers succumb to golf's charms and challenges just as easily as the rest of us. In "My Game", a new weekly series, GolfDigest.com asks noted personalities to expound on their experiences in golf, and what keeps bringing them back. First on the tee is actor Kurt Russell, 57, who along with long-time companion Goldie Hawn, their son Wyatt, and her son Oliver Hudson, is an avid player. The star of films such as "Escape from New York," "Backdraft," and "Miracle" talks about why he loves golf in the desert, his struggles with consistency, and how he's trying to make up for lost time after putting golf aside for 25 years. Just don't ask him the reason.
We bought a home at Bighorn Golf Club in Palm Desert, Calif. Our son Wyatt was playing junior hockey in Vancouver. It rains a lot there, so Goldie was looking to dry out a little bit.
Jim Colbert, the Champions Tour player, has a home there, and he and I had begun talking about Bighorn years earlier. He kind of sold us on it. Goldie went down there with a friend and fell in love with it. So I came down and looked at places with Goldie and we both were in love with the place.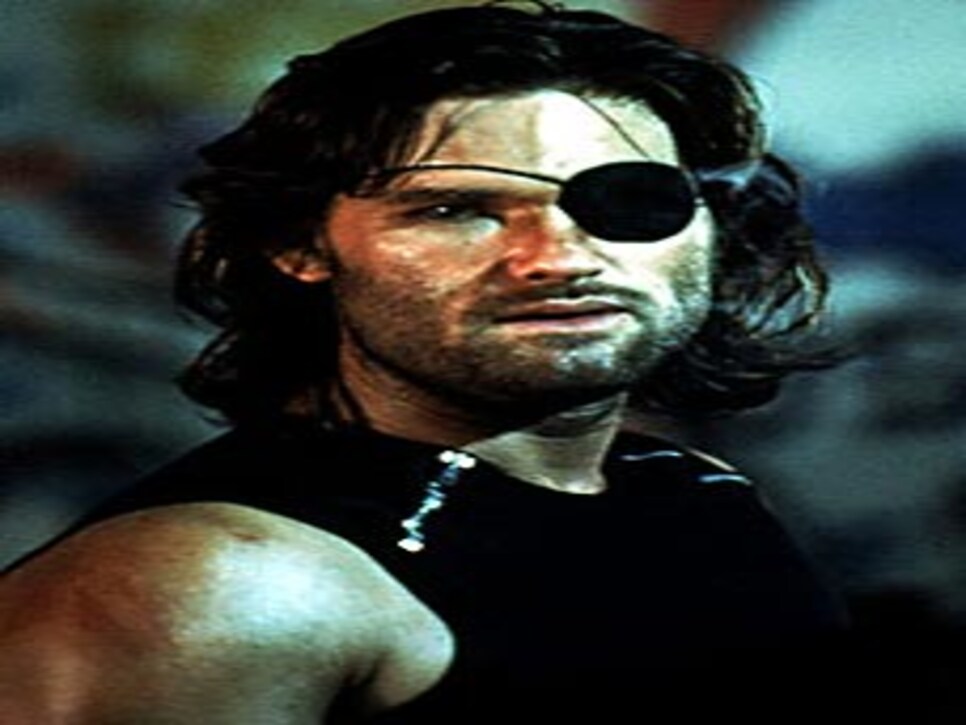 I said, "You know what? If we're going to do this we should do this right now." So we bought a home there about six years ago. We've had a great time there. Now as I get more time on my hands as I get older, I have come to understand how wonderful the desert is for playing golf. It's a Disneyland for grownups.
I especially love Bighorn. Oliver, Wyatt and Goldie have started playing. Just in the last year, Oliver has gotten serious about it. He's down to a four now and really hits the ball well. He's starting to learn the game of golf now. He's getting quite good. Wyatt is playing professional hockey in Germany now. When he's done with that, he's looking forward to getting his golf game going a little bit. Hockey players all hit the ball well.
I started playing when I was 14 or 15 and actually played a lot of golf through my early 20s. I became pretty good at it; I was about a three or four handicap. Then I stopped playing for about 25 years.
I'm not going to reveal why. I did a very bad thing on the golf course, which is the most I'll say about it. It was one of those things you do that afterwards your buddies tell you you either need to reform or quit.
I said, "You know what? You're right." So I quit. I put my clubs down for about 25 years.
I loved playing the game. But I also thought it took too long to play a round. In those younger days I also looked at it as an older man's game. What brought me back into it was that I got to missing it. So I picked it up again and since then have had a very good time playing.
I play in spurts. In events like the Bob Hope Chrysler Classic, I get to play four or five days in a row and get to work on my game a little bit. Then unfortunately I won't play for a couple of months.
We're members at MountainGate Country Club in Los Angeles and Bighorn. Oliver played in the Pro-Am at the Mercedes Championship in Kapalua, on the island of Maui, and I was able to go and join the family and played some golf there. I love playing golf in Hawaii and in the desert.
At this stage of my life, I've accepted that I'm a mediocre golfer. I'll have good days and bad. I'll hit good shots and bad. I'll make some putts and others that I should make, I don't. But I always try to do the best I can every time I go out there. I rarely get angry on the golf course these days, though I still won't tell you why I quit.