News
LPGA to play tournament at Torrey Pines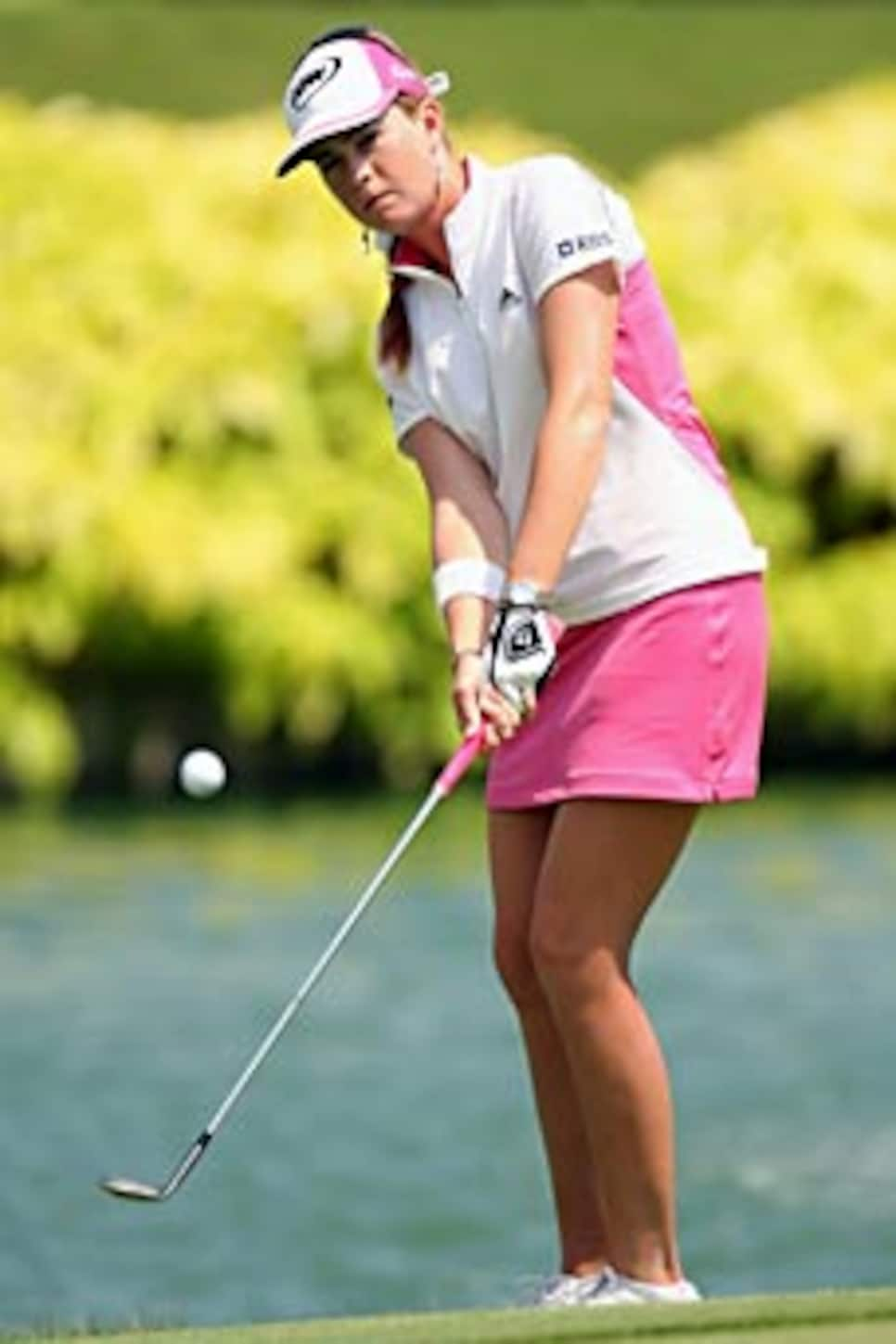 Paula Creamer will defend her title in the Samsung World Championship at the site of the 2008 U.S. Open.
SAN DIEGO (AP) -- Torrey Pines Golf Course will host an LPGA Tour event for the first time in 27 years under an agreement to hold the Samsung World Championship on the South Course in September.
The Samsung World Championship, to be held Sept. 17-20, features a 20-player field that includes the four major champions and top players from the money list. Paula Creamer won last year at Half Moon Bay in San Francisco.
It will be the second pro tournament this year at Torrey Pines, which has hosted the Buick Invitational since 1968. The public golf course along the Pacific bluffs gained more notoriety last year when Tiger Woods won the U.S. Open in a playoff.
The course will be nearly 1,000 yards shorter for the Samsung World Championship, which will be just over 6,700 yards.
The LPGA Tour last went to Torrey Pines for the 1983 Inamori Classic.
The San Diego Union-Tribune reported that the South Course became available for the LPGA Tour when two corporations canceled outings during the week the LPGA wanted its tournament. Another corporate outing to be held Monday of tournament week will limit practice by the 20 players in the field.
Jon Maddern, deputy director of golf operations for the city of San Diego, said the tournament organizer IMG has agreed to reimburse the city for lost green fees on the South Course and for staff overtime during the tournament, which he estimated at $200,000.