News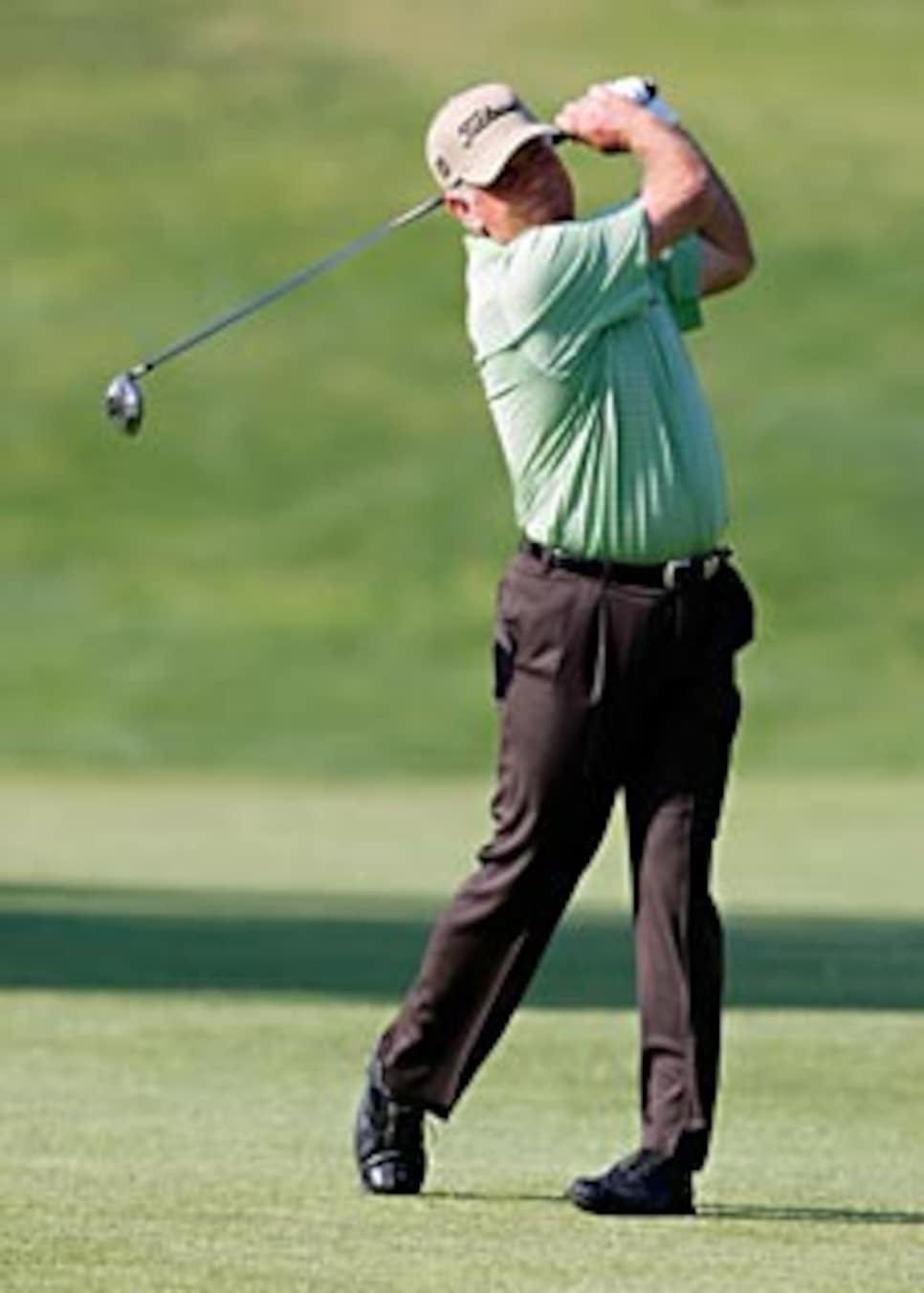 O'Meara's bogey-free five-under 66 included an eagle and three birdies.
NEWPORT BEACH, Calif. (AP) -- Mark O'Meara shot a 5-under 66 to grab a share of the lead with Bernhard Langer at the Toshiba Classic on Saturday.
Eduardo Romero (68) of Argentina is one stroke behind at 8-under 134 and Denis Watson (68) from Zimbabwe is at 7 under.
O'Meara, who won 16 PGA Tour events -- including two majors -- is winless on the Champions Tour in 33 starts.
"It would mean so much to win, especially here," said O'Meara, who grew up about 20 miles away in Mission Viejo and played high school golf matches at Newport Beach Country Club. "It was a rough ride last year out here, but I have it straightened out again."
O'Meara replaced all of his woods this week and is ninth in driving distance and 12th in total driving.
He hit 13 of 14 fairways and 16 of 18 greens in the second round.
Langer, who began the day with a one-stroke lead, was even par through 14 holes, but played the last four holes 3 under, including birdies on 17 and 18, finishing with a 68.
It was the second consecutive day Langer has finished strong.
"It might be an advantage (in the final round)," Langer said. "I think the course is easier at the end with two par 5s. My finishes might give me some positive vibes going in to the final round."
Langer is tied for first in greens in regulation, missing five greens in 36 holes, but is tied for 60th in putting.
"It just shows how well my ball striking is," Langer said. "I played well off the tee, but I couldn't make any putts."
O'Meara is tied for 15th in putting but of the four golfers at the top, only O'Meara hasn't won on the Champions Tour.
"There are so many guys who have won out here and I haven't," O'Meara said. "There's going to be a little bit of pressure on me. I have to play well again to have a chance."