News
Ochoa Wins Her Season Debut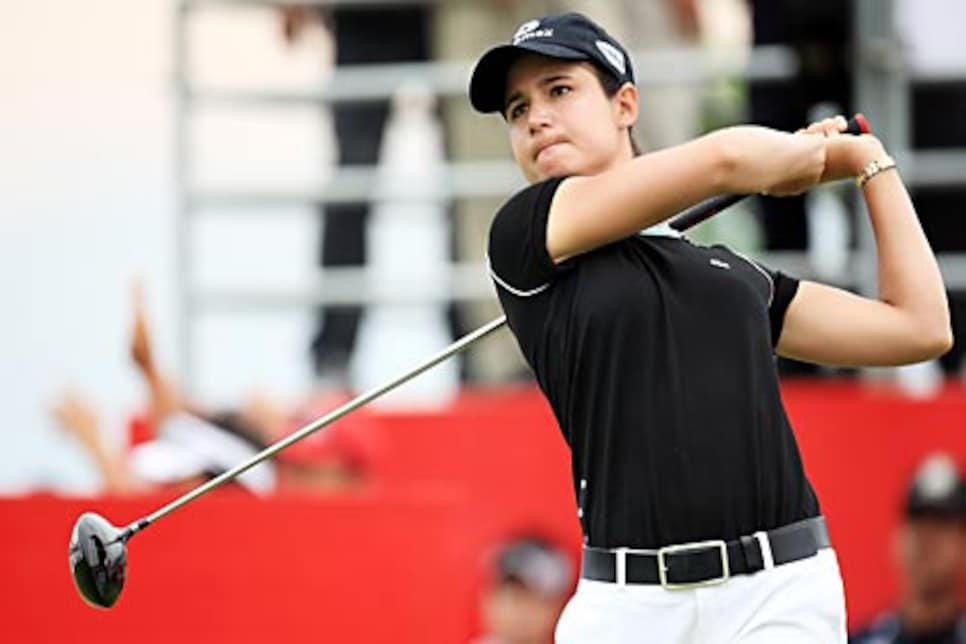 This marks the second-straight year Ochoa has opened her season with a win.
PATTAYA, Thailand (AP) -- Lorena Ochoa won the Honda LPGA Thailand on Sunday for her 25th career title, easily overcoming an early deficit and pulling away for a three-stroke victory in her season debut.
The top-ranked Mexican star, three strokes behind playing partner Paula Creamer at the start of the round, shot a 6-under 66 in overcast conditions that took the edge off the heat on the Siam Country Club's Plantation Course.
"It's been a great week," Ochoa said. "My goal was to win the tournament and here I am with the trophy. I'm pleased. I played exceptionally well."
Ochoa finished at 14-under 274 -- shooting 71-69-68 the first three days -- and earned $217,500 for her second straight season-opening victory. Last year, she opened with a victory in Singapore in the HSBC Women's Champions and went on to win five of her first six events. She will be in Singapore next week for her title defense.
"This is a good preparation for next week, as the course is pretty much the same," Ochoa said. "I will take a rest and will be ready to defend my title on Thursday."
South Korea's Hee Young Park shot a 65 to finish a career-high second. The third-ranked Creamer had a 73, leaving her four strokes back at 10 under.
"I started on the wrong foot. It wasn't my day," Creamer said. "Lorena played awesome. ... It would have been difficult for me if I had played better."
Stacy Prammanasudh, an American who has a Thai father, shot a course-record 63 to tie for fourth with Brittany Lang (73) at 7 under.
"It was unexpected for me as it was for everybody else," Prammanasudh said. "It was just one of those days that you putt the ball and they all go in."
Ochoa wiped out Creamer's three-shot lead in three holes, picking up two strokes on the par-5 second with a birdie and Creamer's bogey, and pulling even when Creamer dropped another stroke on the par-3 third.
Ochoa took the outright lead at 10 under on No. 5, added a birdie on the par-5 sixth and pulled away with birdies on the par-3 eighth and par-5 11th and 13th. She bogeyed the par-3 16th, got the stroke back with a birdie on 17 and parred 18.
Park, winless in 22 events last year as a rookie, played the first four holes in 4 under, birdieing Nos. 2 and 3 and eagling the par-4 fifth.
She overcame an opening 79 with rounds of 64 and 69.
"I felt sick on the first day," Park said. "I had to be vaccinated at the hospital."
Mika Miyazato (70) was sixth at 6 under, and Yani Tseng (68), Helen Alfredsson (70), Angela Stanford (71) and Sophie Gustafson (70) followed at 5 under in the event that attracted a tournament-record 16,500 fans Sunday. Stanford won the season-opening SBS Open two weeks ago in Hawaii and has three victories in her last eight starts.