News
Clark Defeats Woods 4 And 2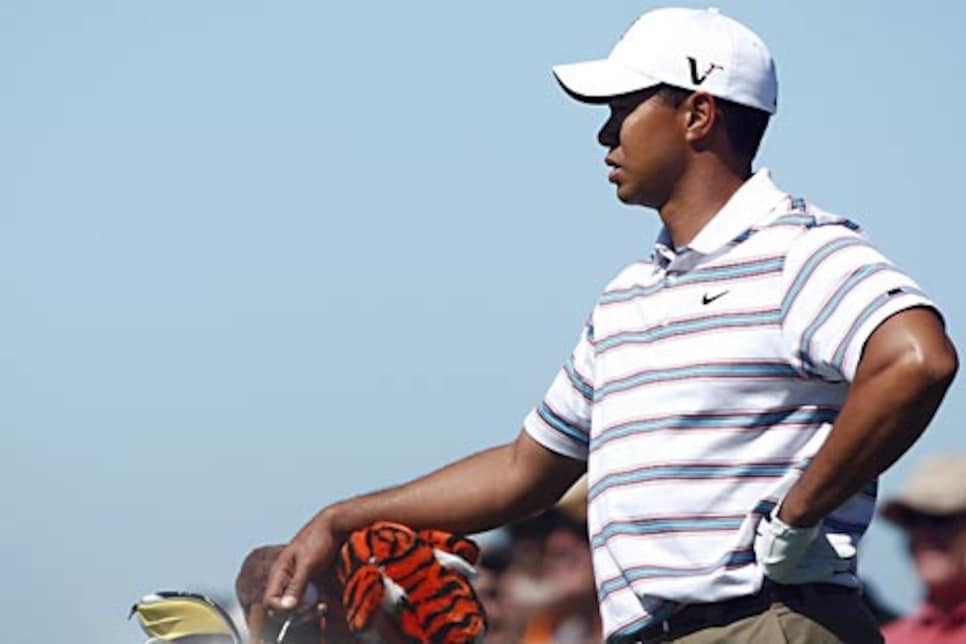 While Woods was erratic, Clark played bogey-free over the 16 holes it took him to win.
MARANA, Ariz. (AP) -- One day after a ceremonious return to golf, Tiger Woods was on his way home.
Tim Clark of South Africa played 16 holes without a bogey and pulled ahead for good on the back nine Thursday, knocking Woods out of the Accenture Match Play Championship with a 4-and-2 victory.
Woods holed out a 50-foot bunker shot for birdie on the 14th hole and appeared to be making a run, but his tee shot on the 15th hole hit a cart path and went over a fence and out of bounds, costing him the hole.
The good news for golf is it probably won't have to wait eight months to see him again.
Woods likely will play in two weeks at Doral in the CA Championship, although he said he would wait to see how his left knee felt. This was his first tournament since reconstructive surgery on the knee one week after he won the U.S. Open in June.
Clark, a pesky opponent with a sharp short game, didn't give him much of a chance. He was 6 under when the match ended on the par-3 16th hole, where he put his tee shot 4 feet away. The putt was conceded when Woods failed to chip in from just off the green.
"I knew I had to play out of my mind to beat him," Clark said. "I'm very proud of the way I played."
Woods, the defending champion, had gone 82 consecutive holes without trailing until he caught a plugged lie in a bunker on the sixth hole and failed to save par. The match was tied at the turn, and then Clark took over.
Starting with the par-5 11th, he won three straight holes with birdies, and was poised to go 4 up when Woods went bunker-to-bunker on the 14th hole. Then came the biggest cheer of the day when Woods blasted out of the sand and into the cup for birdie.
The rally was on. And then it ended.
Woods' tee shot on the 331-yard 15th hit a cart path right of the fairway and headed into the desert. Only when Woods reached the ball did he learn it had gone over a fence and out of bounds.
He flung his Tiger cover off the driver and walked back to the tee to play his third shot. Woods was so angry that he declined a ride back to the tee. At least he was healthy enough for a long walk.
Woods drove the green on his next shot to 20 feet, but missed the par putt, and Clark was again in control.
Clark's victory means that Phil Mickelson, coming off a victory last week at Riviera, is the highest seed left in the tournament going into the third round. Mickelson, No. 5, again avoided a late meltdown and hung on to beat fellow Masters champion Zach Johnson, 1 up.