News
Amateur Lee wins Johnnie Walker Classic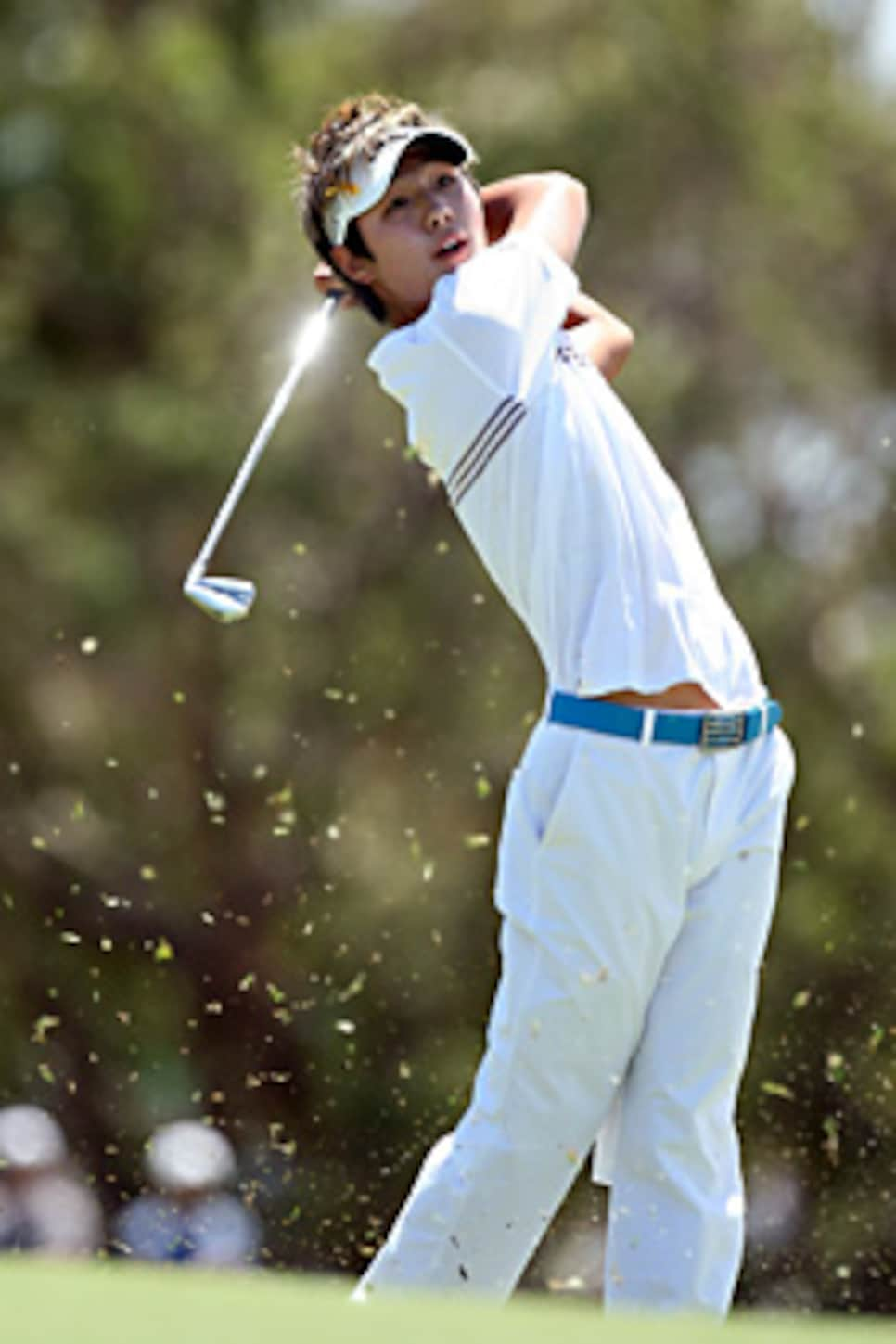 If Lee had been a professional his payday would have been $298,000 .
PERTH, Australia (AP) -- U.S. Amateur champion Danny Lee birdied the final two holes for a 5-under 67 and a one-stroke victory Sunday in the Johnnie Walker Classic.
The 18-year-old New Zealander, set to turn pro after the Masters, had a 17-under 271 total on The Vines Resort's composite course.
"It feels like I'm dreaming at the moment," Lee said. "I won lots of amateur tournaments before and the U.S. Amateur, but this is a totally different feeling. It's a pro event. All I wanted to do is make the cut and play well and get in the top 20. But I played extremely well today, and I won it."
Japan's Hiroyuki Fujita (67), Chile's Felipe Aguilar (68) and England's Ross McGowan (70) tied for second in the event sanctioned by the European, Asian and Australasian tours. The second-place finishers all shared in the $298,000 that Lee would have collected if he was not an amateur.
Lee is the first amateur to win on the Australasian PGA Tour since Brett Rumford in the 1999 ANZ Players Championship at Royal Queensland. The last amateur winner of a European tour event was Pablo Martin at the 2007 Portuguese Open.
Rarely showing emotion on the golf course, Lee pumped his arms briskly when a 15-footer on 17 went in for birdie. On 18, a hole he had birdied in the previous three rounds, his approach left him with about a 40-footer for eagle.
Lee twirled around in the air when long putt for a 3 lipped out and curled about a foot away. When he made his winning birdie putt, he again pumped his arms.
Born in South Korea, Lee, who moved to New Zealand when he was 8.
American star Anthony Kim shot a 67 to tie for 25th at 10 under.
The final round came on Australia's national day of mourning for the more than 200 people who died in bushfires around Melbourne on Feb. 7. Play was stopped early in the round for a minute's silence.