News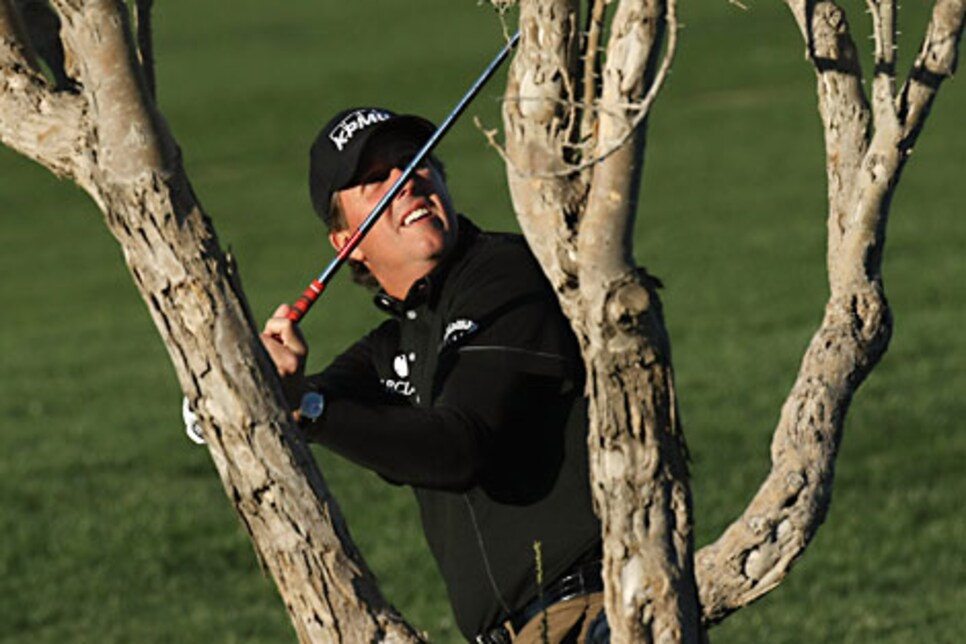 Being five over after the first round, Phil needed a miracle to make the cut. He didn't get it.
SCOTTSDALE, Ariz. (AP) -- Phil Mickelson shot a 7-over 149 to miss the cut at the FBR Open for the second time in three years.
Mickelson followed up a disastrous first round by shooting 2-over 73 on Friday to miss the projected cut by seven strokes. It's the first time Mickelson has missed the cut in his season debut since he turned pro in 1992.
The former local resident has won this event twice and lost in a playoff last year to J.B. Holmes, who also missed the cut this time.
The last time Mickelson missed the cut at the FBR Open, in 2007, he bounced back to win at Pebble Beach the next week.