News
Stenson Takes Clubhouse Lead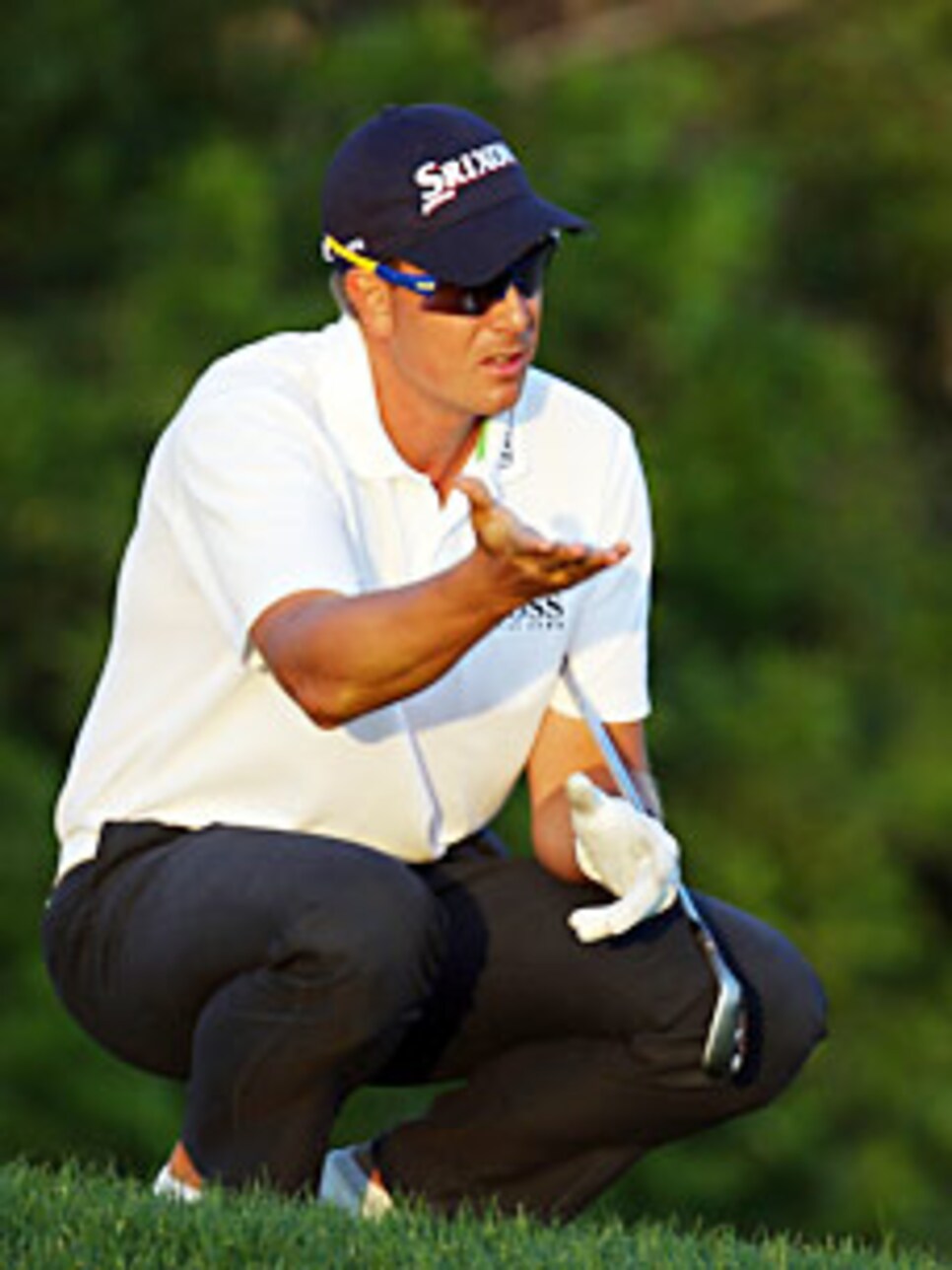 After finishing the delayed first round, Stenson ended up playing 25 holes on Friday.
DUBAI, United Arab Emirates (AP) -- Henrik Stenson of Sweden shot a 7-under 65 Friday to take the clubhouse lead in the second round of the fog-delayed Dubai Desert Classic.
Stenson, who has lived in Dubai since 2003, played 25 holes on Friday because of fog delays during the opening round. After a 68 in the first round, he totaled 11-under 133, one stroke ahead of Richard Green of Australia.
Fog disrupted the start of play Friday by more than three hours, and the second round was suspended because of darkness. Some 72 players had not finished their second rounds, and 24 players had yet to start their second rounds.
Stenson was nearly flawless in the second round, needing just 24 putts.
"It was a long day," Stenson said. "I mean, I was up at 5:15 this morning. Did the normal warm-up and then I hung about for another couple of hours while the fog cleared up."
Green, the 1997 winner, shot a bogey-free 63 to add to his 71 from the morning. Second-ranked Sergio Garcia of Spain (66) was two shots behind Green.
First-round leader Rory McIlroy of Northern Ireland could only finish three holes before play was suspended and dropped a shot to stand at 7 under.
European Tour officials remain hopeful of completing the tournament on Sunday. After the second round is finished on Saturday, the third round will start.