News
Just Right Or Too Much Too Soon?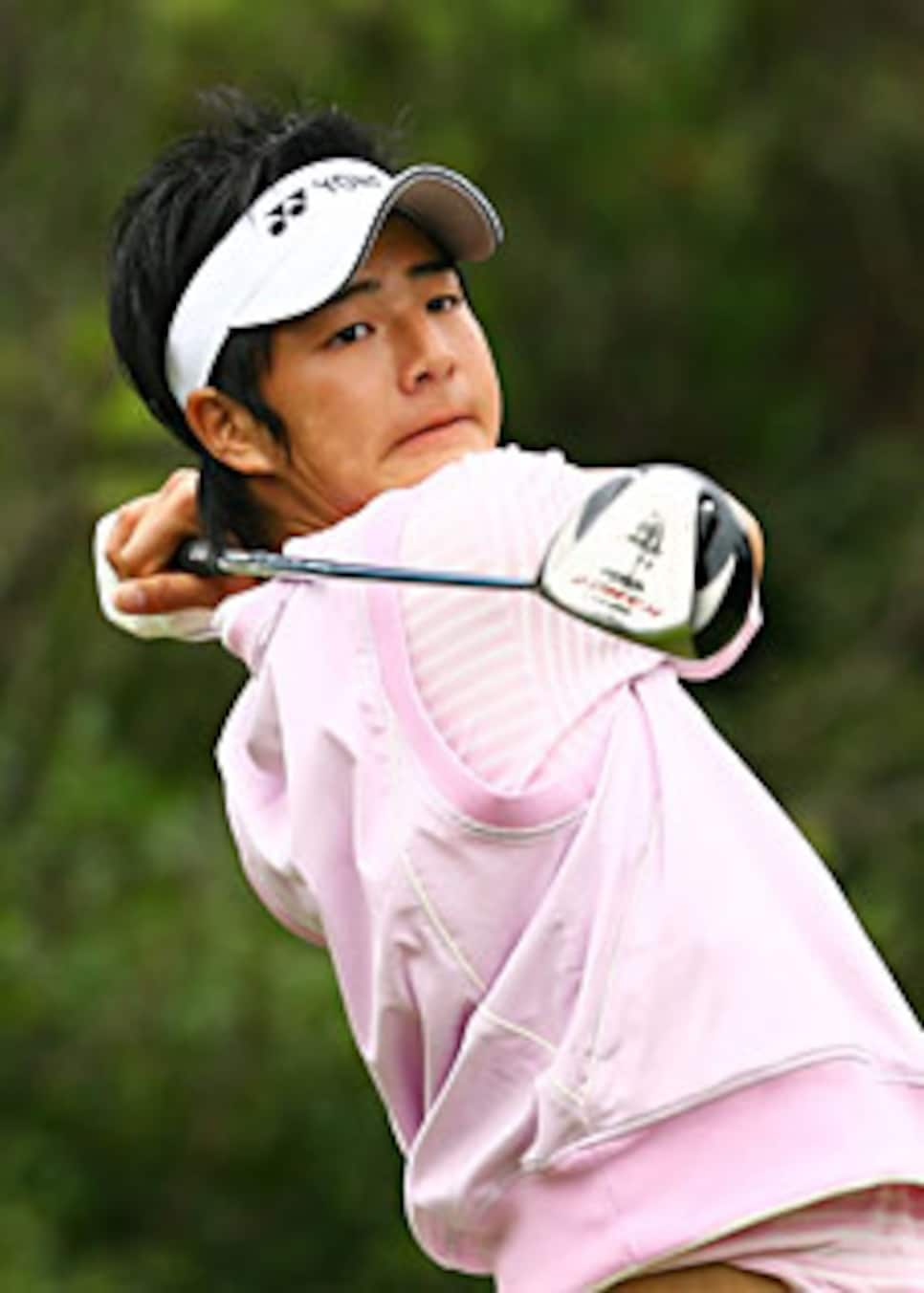 Ishikawa won World Ranking points at the age of 15. He'd lie to be the youngest to ever win a Masters title.
Word that Ryo Ishikawa, the 17-year-old Japanese sensation who has climbed to No. 60 in the Official World Golf Ranking, has been invited to play the Masters, is certainly welcomed news. Who isn't curious about seeing the youngest person to crack the top 100 in the world ranking and, at the age of 15, the youngest to win a tournament that gets world ranking points?
What raises concern, however, is that when the young man tees it up at Augusta National Golf Club in early April it may well be his sixth start of the year on the PGA Tour. Is this yet another case of a youth-obsessed sports world taking a developing talent and trying to rush it to maturity? The immediate reaction of the cynic might be to whisper these words to Ishikawa: "Ty Tryon."
That cautionary utterance would be by way of reminding Japan's hottest export since the Toyota Corolla how hard one can fall when promise goes unfulfilled. Tryon, you'll remember, made the cut in the 2001 Honda Classic at 16, earned his PGA Tour card at Q school later that year, lost the card in 2002, and has since played a number of satellite circuits you'd need satellite technology to find.
The rush to greatness is not a new phenomenon, nor is it limited to golf. Baseball fans will remember the name David Clyde. He was the No. 1 pick in the 1973 draft and, on June 27 of that year -- two months and five days past his 18th birthday -- he was the starting pitcher for the Texas Rangers, rushed to the mound by a team desperate to sell tickets.
By 1979, at the age of 24, Clyde was out of baseball, his career ended by arm injuries after a mere 84 games and 18 victories dwarfed by 33 losses. The expression, "I hope they don't pull a David Clyde" has become a catch phrase in baseball for expressing the fear a player is being rushed to the major leagues.
Remember Omar Cook? I didn't think so. He played one year of basketball at St. Johns University where he was second in the nation in assists and then decided he was ready for pro basketball. That evaluation was his most-costly turnover. At the age of 19, he was the 32nd pick in the 2001 NBA draft and is now playing for Unicaja Malaga in Europe and has received Montenegro citizenship so he can play for its national team.
Now the reason to believe Ishikawa is not going to go the road of Tryon or Cook is that his resume contains something in short supply for both of those young talents: success. Neither were proven winners. Tryon was famous for making a cut at Honda and for finishing T-23 at the 2001 Q school. Cook put up gaudy numbers, but had trouble leading his team to victories in Big East Conference road games.
Ishikawa has tasted success. In that way he more resembles Tiger Woods, who never took a step to a higher level of competition until he had mastered a lower level. Golf is all about confidence and, like Woods, Ishikawa has been stocking a warehouse of positive memories.
As a 15-year-old amateur, Ishikawa won the 2007 Munsingwear Open KSB Cup, making him the youngest to capture an Official World Golf Ranking event. As a pro last year on the Japan PGA Tour, he won the Mynavi ABC Championship, was second in both the Japan Open and the Dunlop Phoenix, whose past winners include Woods and Padraig Harrington, and had four other top-five finishes.
A challenge for Ishikawa -- and for those around him who provide advice -- will be time management. Even athletes with the boundless energy of youth can get burned out, as much from the emotional demands as from the physical.
Ishikawa has sponsor exemptions to the Northern Trust Open (Feb. 19-22), Transitions Championship (March 19-22) and Arnold Palmer Invitational the next week. As of now, he would qualify for the Accenture Match Play Championship in February off the World Ranking and is just outside being eligible for the CA Championship in March. That's a lot of golf for a young man a long way from home.
The 5-foot-9, 140-pound teen carries the unassuming nickname "Hanikami Oji" (Bashful Prince) and possesses some impressive stats. At 290.4 yards, he was seventh on the Japan tour in driving distance and his 1.76 putts per green-in-regulation was third. He had the second-best average of birdies per round (3.83) and his 70.89 scoring average was 16th best.
And here's a jarring stat: Ishikawa was born Sept. 17, 1991 -- almost two years AFTER Michelle Wie, someone who knows a little bit about the pressures of dancing on a world stage at a young age while bearing the burden of expectation.
"I was stunned when I got the phone call [about the Masters invitation]," Ishikawa said at a Tokyo press conference last week. "To talk about how well I'll finish would be rude. I just want to play for all I'm worth."
Tommy Jacobs played the 1952 Masters at 17 years, one month and 21 days, a record Ishikawa will miss by about five months. But he has four years to break the record of youngest Masters winner set by Woods in 1997 at 21. Not bashfully, Ishikawa says that is one of his goals. Can Ishikawa be the next Tiger Woods? Perhaps. Let's just hope he is not the next Ty Tryon, or David Clyde, or Omar Cook