News
Ishikawa Adds Masters To His Resumé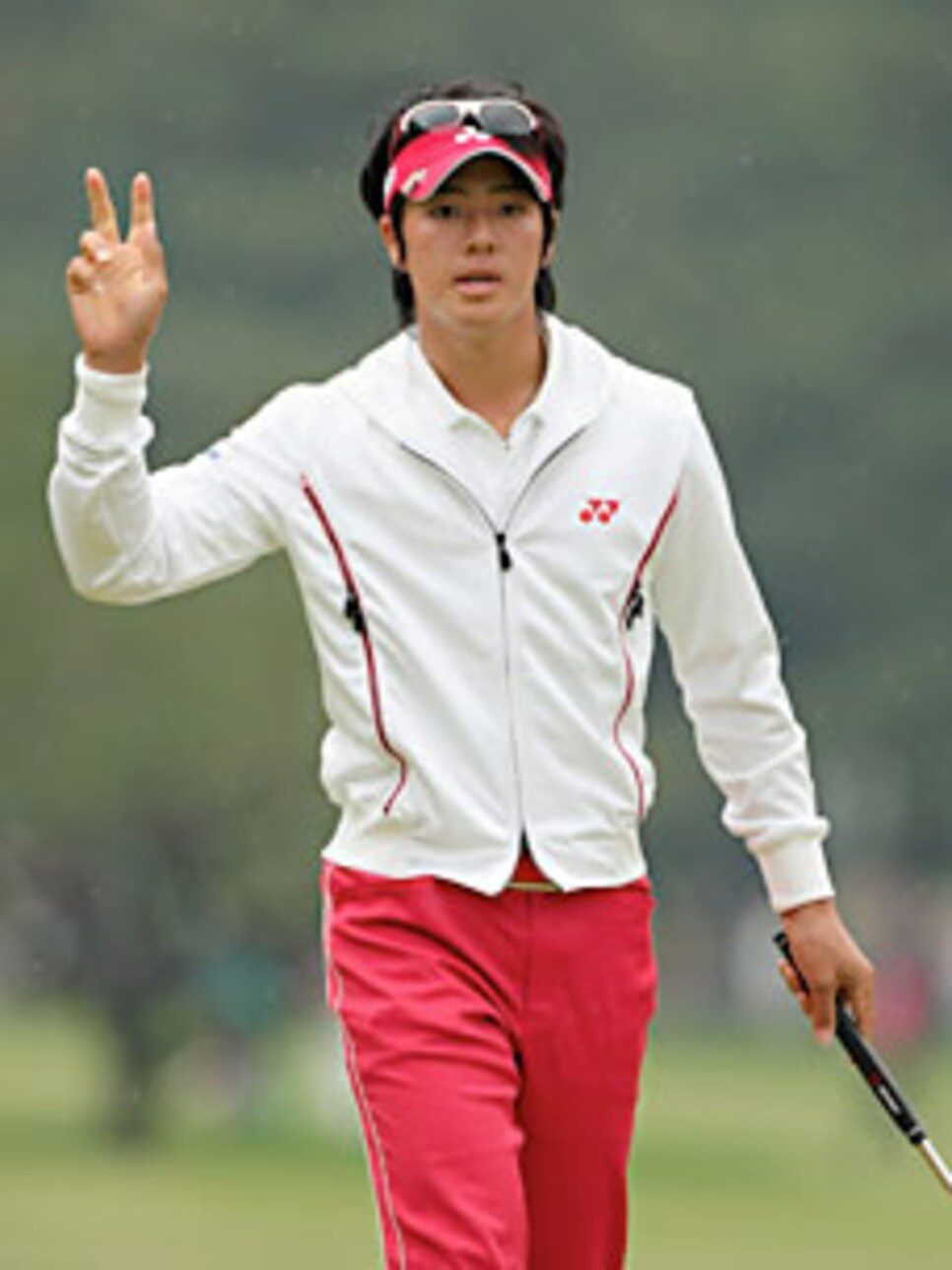 Ishikawa won on the Japan Tour when he was 15-years old.
TOKYO (AP) -- When he turned professional just over a year ago, Ryo Ishikawa listed winning the Masters as one of his goals. Now the 17-year-old Japanese high school student will get his first chance.
Ishikawa received a special invitation from Augusta National on Thursday, putting the teenager in line to become the second-youngest player to compete in the Masters.
"I got the call last night," Ishikawa told a news conference Friday. "Of course everything was in English and I couldn't understand it well. But I could understand 'Masters' and 'invitation' and that's when I knew what was happening."
He will be the youngest player at the Masters since Tommy Jacobs competed as an amateur in 1952 at 17 years, one month and 21 days. Ishikawa, who already has won twice on the Japan tour, turned 17 four months ago.
The invitation to compete on one of golf's biggest stages came a day after he received exemptions from three U.S. PGA Tour events.
News of Ishikawa's invitation to the Masters dominated the front pages of Japan's sports newspapers and Friday morning news programs.
No Japanese golfer has ever won the Masters. Toshimitsu Izawa tied for fourth in 2001.
"It's always been my dream to play in the Masters, it's like a fantasy for me," Ishikawa said. "I've seen the Masters only on TV. And now I'm so excited that I'm actually going there. I'll try not to be too nervous on the first tee."
Augusta National awarded Ishikawa the invitation it sets aside for international players. It has gone to Asian-born players every year since 2003, when no such exemption was offered. Greg Norman was the last non-Asian to receive the "special foreign invitation" in 2002.
"At a young age, Mr. Ishikawa has shown the skill and competitiveness to make him a deserving recipient of this invitation," club chairman Billy Payne said. "We see this as an opportunity to expose an emerging talent on a world stage and fulfill our objective to grow the game. I am optimistic that his participation in the Masters will inspire younger players and increase interest in golf in Asia and beyond."
Ishikawa, the youngest player to crack the top 100 in the world ranking, already was at No. 60 and might have been able to qualify on his own depending on his results over the next two months. He was the highest-ranked player to receive the foreign invitation since Shingo Katayama was No. 58 in 2005.
Known as the "Shy Prince" in Japan for his unassuming demeanor, Ishikawa made history two years ago when he won the Munsingwear Open KSB Cup on the Japan Tour at age 15, becoming the youngest player to win on one of the six major tours around the world.
But Ishikawa wasn't about to make any bold predictions about his performance in the Masters.
"I've never played on the PGA tour before, so I don't know what it takes to make the cut," he said. "All I can do is go there and just to play my best and show the people in the US what I can do."
He turned pro last year and won the mynavi ABC Championship to go along with six top 10s and a No. 5 raking on Japan's money list. He was part of the Asia team that won this year's Royal Trophy matchplay event over Europe.
Ishikawa already has accepted exemptions to the Northern Trust Open at Riviera in California, and consecutive weeks in Florida for the Transitions Championship at Innisbrook and the Arnold Palmer Invitational at Bay Hill.