News
Perez Raises The Bar Higher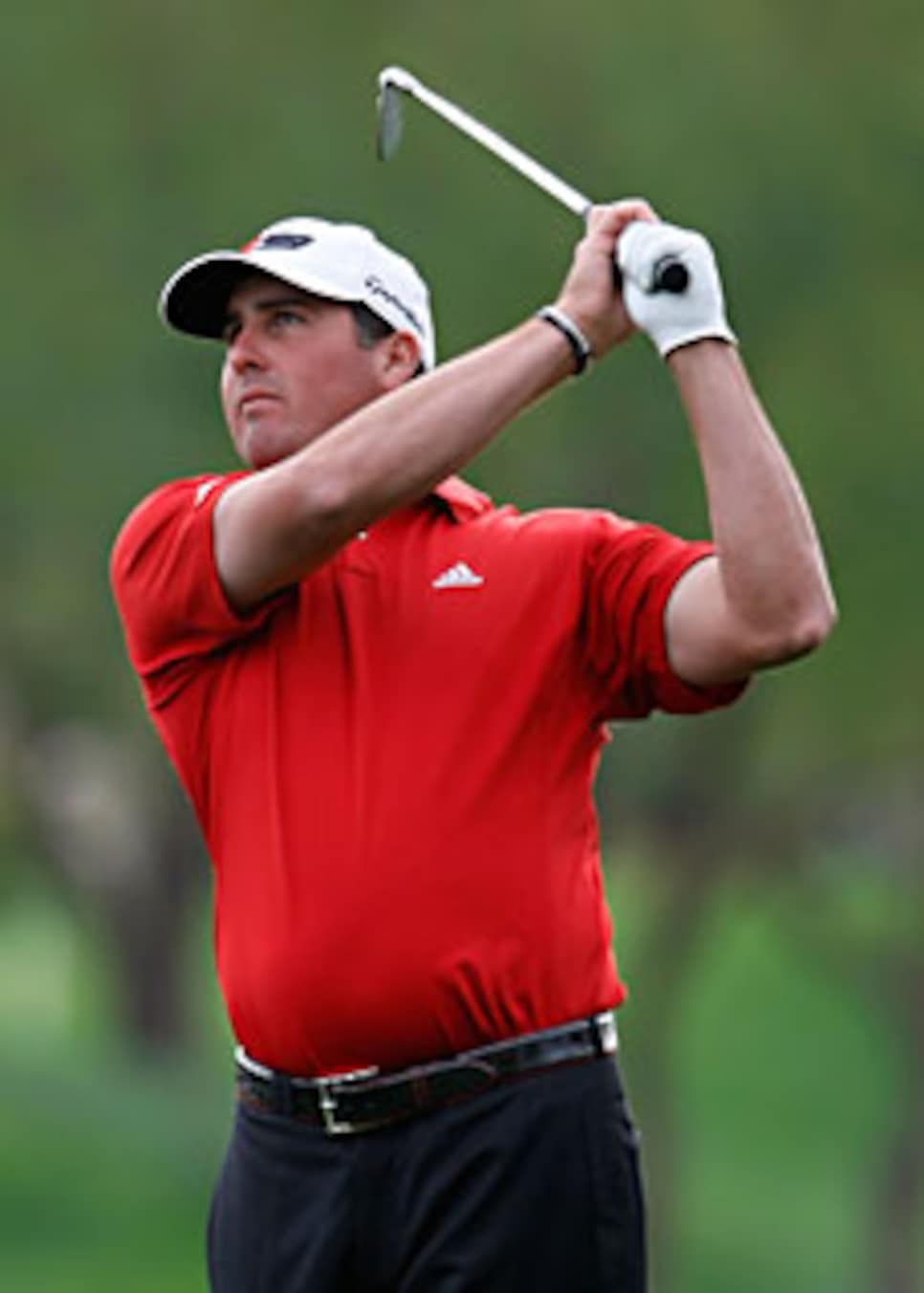 After 36 holes, Perez leads the field in birides and is T-1 in putts per GIR.
LA QUINTA, Calif. (AP) -- Pat Perez shot a 9-under 63 on Thursday to become the first player in PGA Tour history to play a 36-hole stretch in a tournament in 20 under, keeping him two strokes in front in the Bob Hope Classic.
After opening with a 61, Perez had nine birdies during a bogey-free second round and was at 124 through the first two days of the 90-hole tournament. Along with setting a PGA Tour low against par for consecutive rounds, his 36-hole total was the lowest ever to begin a tournament.
Mark Calcavecchia was at 124 through two rounds of the 2001 Phoenix Open, but that was on a par-71 course. Perez had his opening 61 at the Palmer Course at PGA West, and followed it with the 63 on the Nicklaus Course at PGA West.
On another mild, still day in the desert, Perez's sizzling scoring still wasn't enough to give him a pad -- six players were within four shots. Briny Baird aced the par-3, 140-yard seventh at the Nicklaus Course with a 9-iron on the way to his second 63 and an 18-under 126 total.
David Berganio Jr. had a 64 and was another shot behind. Tom Pernice Jr. (63) Chris Stroud (63), Richard Johnson (65) and Jason Dufner (65) were 16 under.
The 32-year-old Perez, still chasing his first tour win, followed his sparkling opening round with another day of well-placed drives, pinpoint iron play and deadly accurate putting. He rolled in a 15-footer on No. 7, a 40-footer from the fringe on No. 11, a 20-footer on No. 14, and other birdie putts from 10 feet and in.
For the second straight day, he putted only 25 times.
"I've played two unbelievable rounds and I'm very happy where I'm at," said Perez, enjoying the moment but fully realizing that two rounds won't get the job done in the 90-hole Hope.
Asked about setting a standard, Perez said, "It means you can get hot for two days. I would like to have all kinds of records at the end of the week -- three-day, four-day, five-day, trophy, Vegas, booze, all that stuff. That's what I want."
The tour records for three, four and five rounds certainly don't seem out of reach if the wind doesn't kick up over the next three days. The record for 54 holes is 189, a mark shared by a group including Calcavecchia. Tommy Armour III set the 72-hole mark of 254 in the 2003 Texas Open, and the 90-hole record is Joe Durant's 36-under 324 at the 2001 Hope.
Even if Perez falters, some of the players trailing him may have a shot at records.
"The course is set up for it, the pin placements aren't the hardest, and the weather's been perfect," Perez said. "Everything has to factor in when everybody's shooting low scores. It's not a mystery."
Said Baird: "Yeah, it's the conditions. There's the wind; when the wind howled today, it howled two miles an hour. The greens aren't very firm, yet they are. If you're hitting a wedge, you're sucking them back. It's as easy as you could ask for."
He still was a bit awed by the numbers, especially Perez's.
"I don't care how easy the conditions are or how easy they can set up a golf course, that's a heck of a lot of birdies and you're doing a heck of a lot of things right," Baird said.
Four players went 19 under in consecutive rounds in the past, with Tim Herron the most recent, in the 2003 Hope. Five players were at 125 for the first two days, with Tiger Woods the first, in the 2000 WGC-NEC Invitational, and Carl Pettersson the most recent, in the 2008 Wyndham Championship.